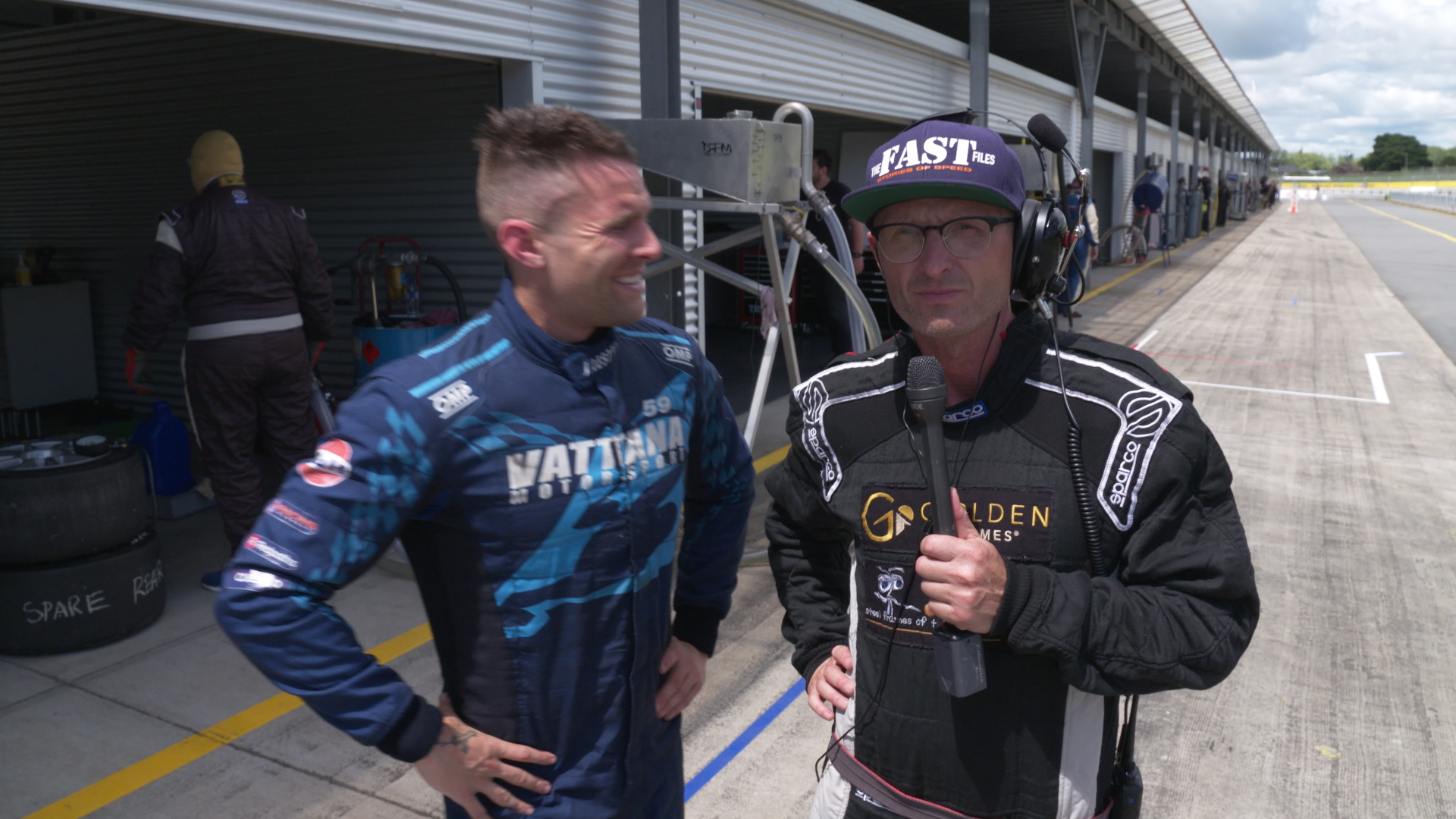 Cameraman turns Endurance Racer
With only a week to prepare, Adam Jones has been promoted to the other side of pit wall for this year's New Zealand 3-hour Endurance Championships at Highlands Motorsport Park.
Jones, who has long supported NZ's popular endurance scene with his work behind the lens and microphone with TheFASTFiles, has played a pivotal role in the growth and development of domestic endurance racing which now boasts an enviable range of GT3 cars, kiwi built speed machines and factory built TCR cars through to sub 2 litre race cars.
Jones will share driving duties with series regulars Seriously Fun who qualified in 10th place via the Carter's Tyre Service South Island Series. Backed by Cambridge based family business Collins & Sons Earthmoving and Cartage the opportunity was too good to turn down.
The award nominated Film Director of Ken Smith – 60 years at the wheel, Jones, who when not filming for his day job or supporting the sport, enjoys racing his Ford Escort in classic racing. Despite racing the South Island Classic series in 2020 he is yet to race at the Highlands circuit and is looking forward to the challenge of his first endurance race.
"I've been practising my mirror work since I got the call, I cannot wait to have some fun at the track" said Jones
Paul Collins, who last season brought Paul Radisich to Highlands driving the Collins & Sons Nascar Mustang, is excited about this year's championship with a team in both 1-hour and 3-hour races.
"Collins & Son's moves Earth, Cartage. Mustang's and now Pugstang's" said Collins
"It is fantastic to be able to support such an enthusiastic team who bring a lot of colour, vision, value and fun to the sport and series. We hope to encourage more people to participate in both the series and the sport" said Sam Collins who will be driving the Collins & Sons Mustang in Class C (3501+ cc) looking to add the NZ Title to his 2020 South Island Title.