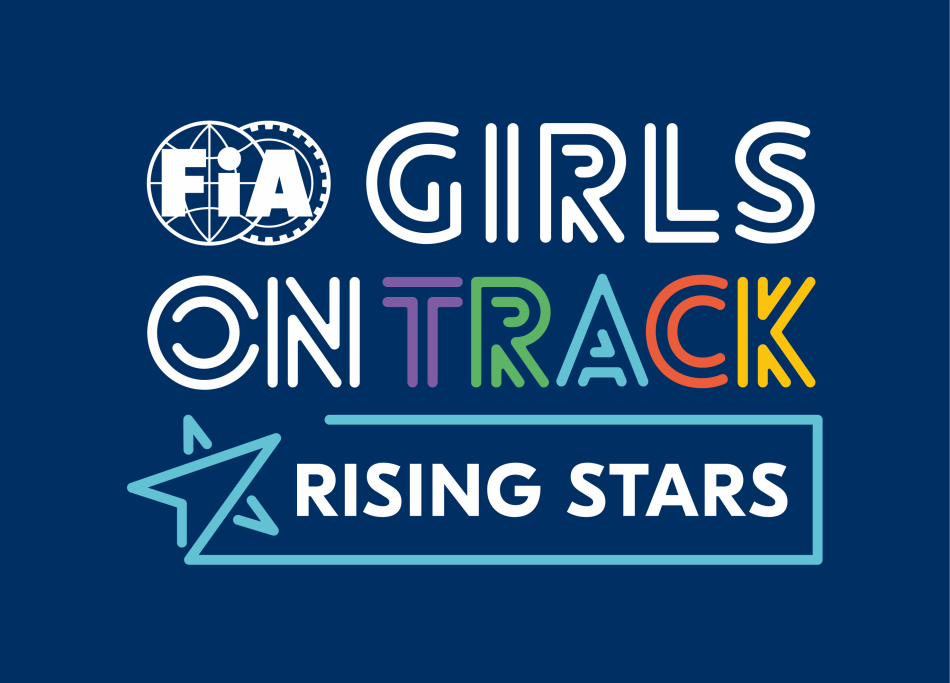 FIA Girls on Track – Rising Stars 2023 edition is launched
The FIA and its Women in Motorsport Commission are pleased to announce the fourth edition of the FIA Girls on Track – Rising Stars project, with the opening of registrations.
The programme, in collaboration with the Ferrari Driver Academy and supported by Iron Dames, aims to detect, and nurture the female racing talent of the future of the best 12-16 years old female drivers from around the world. It offers them a unique opportunity to forge a professional career in motor sport.
Following a worldwide detection of all the most promising young talents between 12 and 16 years old, a pool of 16 drivers will be selected to attend two training camps that will fast-forward their careers in both junior (12-14) and senior (14-16) categories.
The Juniors Training Camp will take place on September 4-5 and the Seniors event on September 6-7 at the Franciacorta circuit, Italy. The camps are run in collaboration with ACI Scuola Federale – the Driving School of the Italian Federation.
The four senior drivers will be invited to Maranello for the final scouting camp at the legendary Fiorano track for a rigorous programme including physical and mental tests, media activities, technical workshops, and simulator training ahead of the final two days of Formula 4 on track.
At the end of the camp, the girl one who will be judged the most talented and promising by the Ferrari Driver Academy experts will potentially become the next female driver to have the chance to join the programme and compete in Formula 4 with the support of the Iron Dames team in 2024.
Other finalists will become a part of a "talent capsule" providing them with racing career support and various driving development opportunities.
The best karting driver will have the opportunity to participate in an International Karting season 2024 supported by the Ferrari Driver Academy.
The registrations are open from today, June 26. Applicants must have proven their credentials in national karting championships as a minimum and be fluently English.
Deborah Mayer, President of the FIA Women in Motorsport Commission, said: "I'm delighted to be launching the 2023 edition of the Girls on Track – Rising Stars programme with the opening of applications from around the world. This programme is a unique talent accelerator for young girls dreaming of a career in motor sport.
"After 3 successful years, this fourth and final edition promises to be particularly popular and challenging, with an anticipated record number of entries thanks to the tremendous contribution of our ASNs. I only encourage all young girls with a passion for motor sport to sign up and try their luck at a human and sporting adventure that could change their lives. We look forward to discovering the candidates and helping them to develop their talent and seize key opportunities for a future in the sport."
Interested young female drivers can contact their ASN or submit their applications to the FIA.
For any inquiries please contact: womeninmotorsport@fia.com
Click here to apply