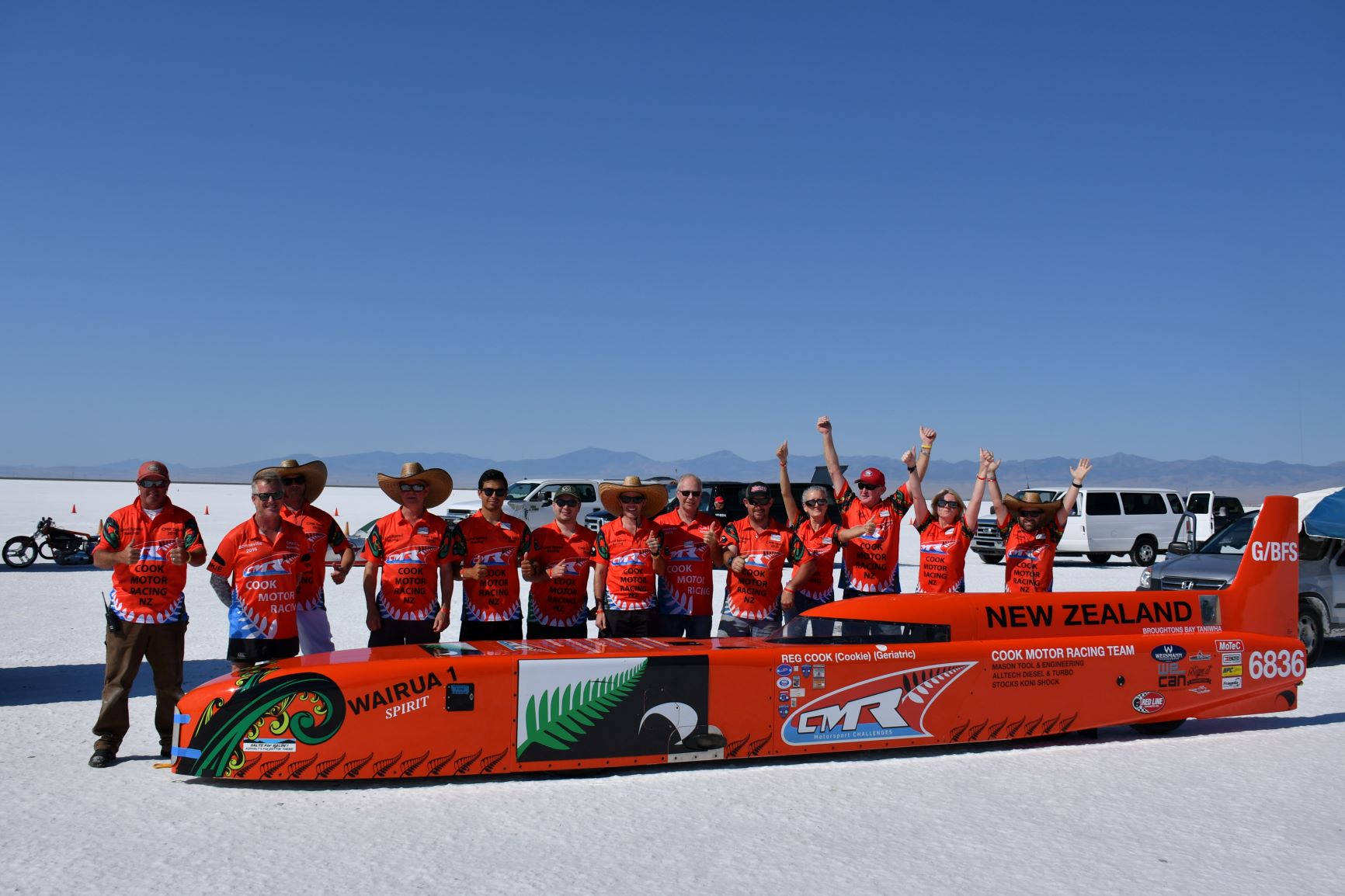 Renowned speed enthusiast Reg Cook prepares to break land speed record
Reg Cook (76) has been preparing for years to attempt to break the land speed record. With delays on shipping through the COVID-19 period, suspense continues to build as Cook etches closer to his record attempt. Since 2011 they have chased and achieved land speed records, where he previously reached 339mph in the Salt Flats of Bonneville, Utah. Reg Cook, CMR founder, and driver is well known for having competed successfully in many forms of the car racing sport since 1969. We look forward to watching the new attempt set to take place in Bolivia later this year.
Check out the latest 1 News story below.