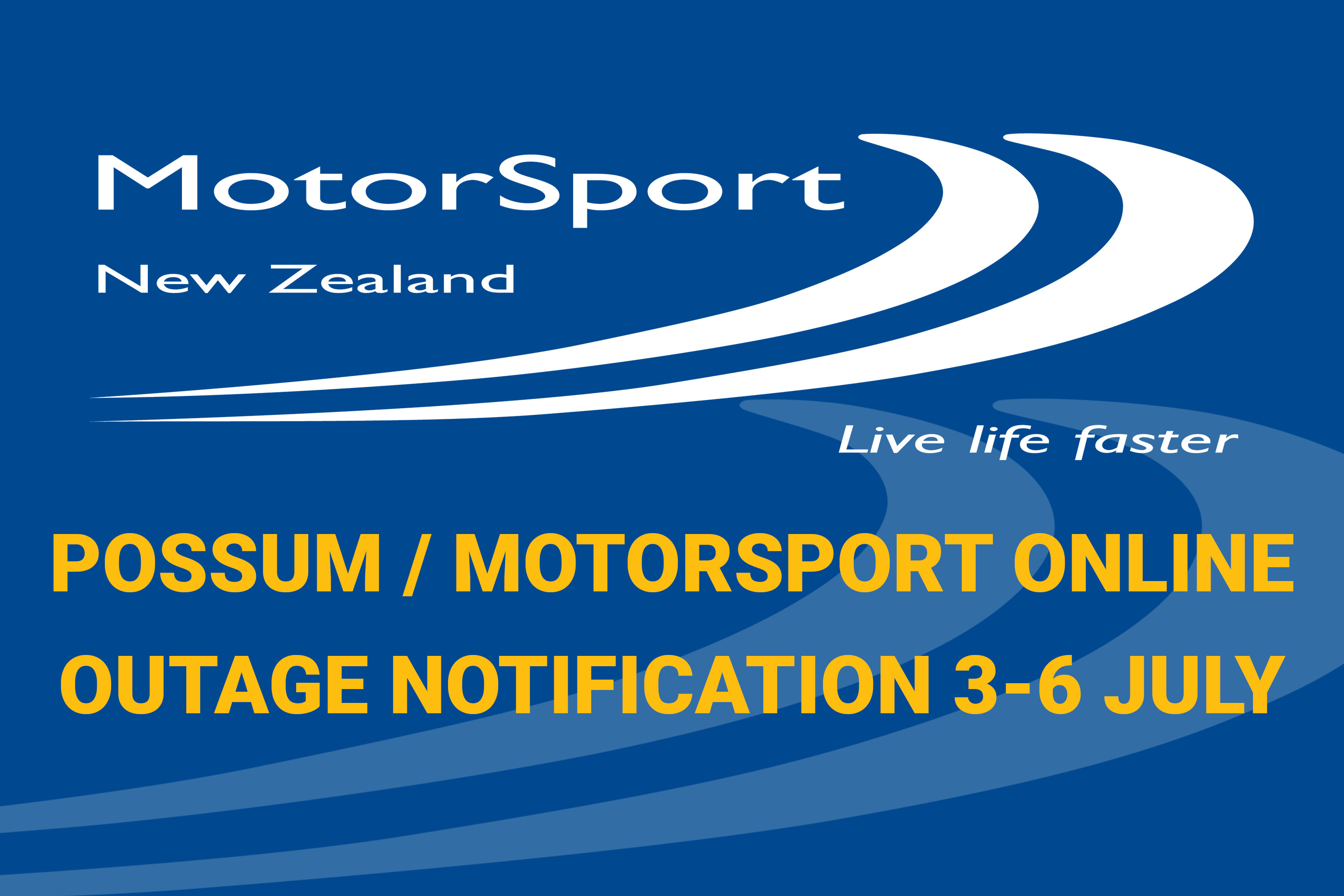 POSSUM/MotorSport Online Outage: 3-6 July 2023
To prepare for the new MotorSport Online system launch, the existing POSSUM system will go offline at 12:00pm on Monday 3 July. Data will then be migrated to the new MotorSport Online platform which is expected to go live after 1:00pm on Thursday 6 July 2023.
During this time, no licence, technical or event applications can be submitted or processed online. MotorSport New Zealand staff will also not have access to process applications during this time.
If you have a super urgent application needed during this time, such as a licence application, please contact MotorSport New Zealand staff directly to arrange a manual application form.
What's the new MotorSport Online platform? The new MotorSport Online platform will be your home for everything MotorSport New Zealand – click here to learn more.