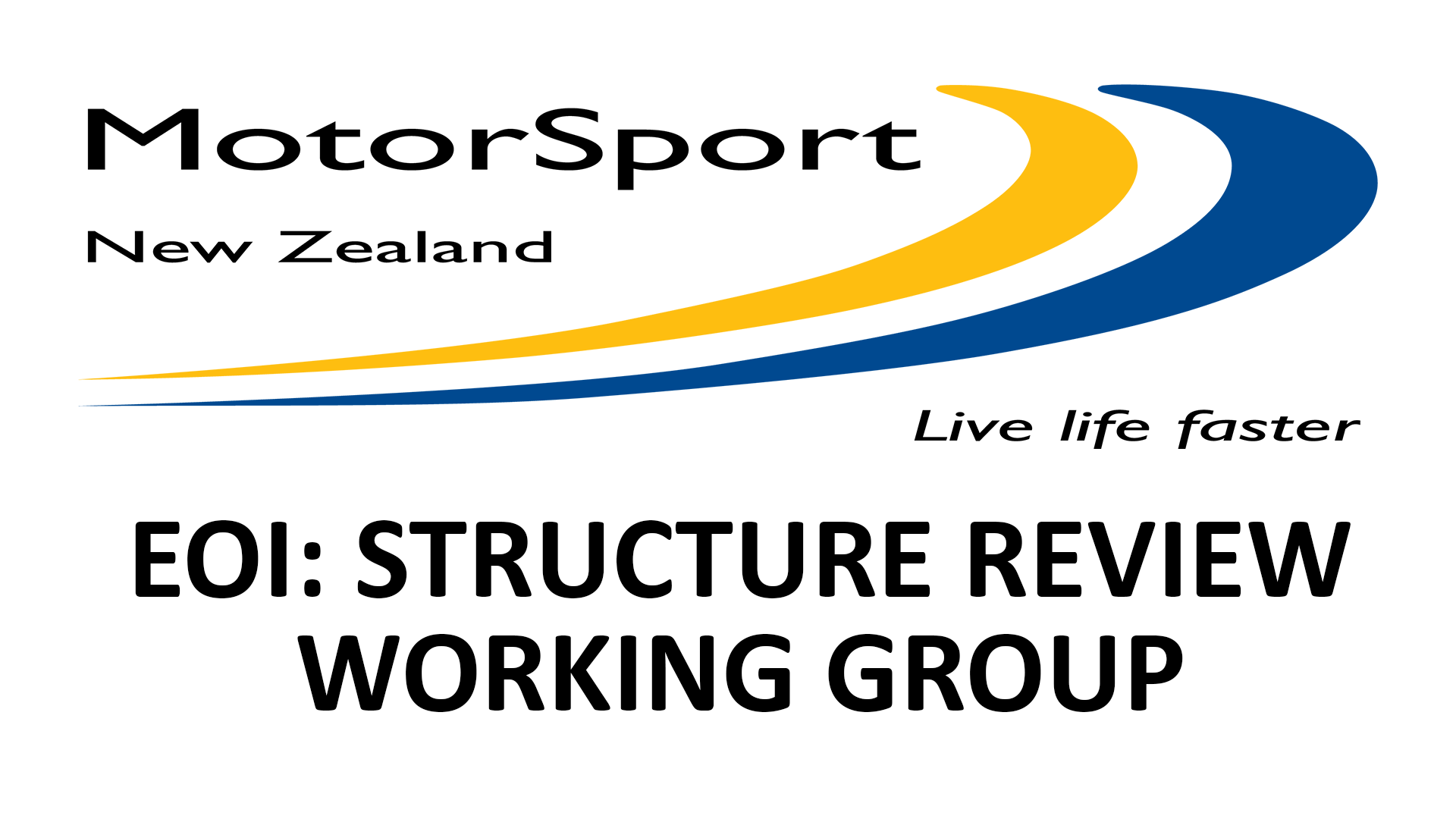 Expressions of Interest open for Structure Review working group
MotorSport New Zealand is calling for Expressions of Interest (EOI) for the Review of the Structure of the organisation. The purpose of undertaking an EOI is to identify individuals who are interested in being a member of the Working Group. The Group will be charged with the task of conducting the review under the Terms of Reference as described in the following pages including the initial tasks, composition and process under which the Working Group will operate.
Given that the organisation is nearing its 75th Jubilee, it's reasonable to ask whether the original structure of an "Association of Car Clubs" represents the best or most appropriate structure for MotorSport New Zealand in the future.
A workshop on this topic was held prior to the 2021 MotorSport New Zealand AGM and those present agreed that a working group should be set up to investigate whether an alternative structure for the sport would have merit and if so, report back to the 2022 AGM with suggested changes.
There is an expectation that any individuals submitting a response to the EOI process will have relevant attributes as outlined in the Terms of Reference and are available to commit the time into the conducting of the review.