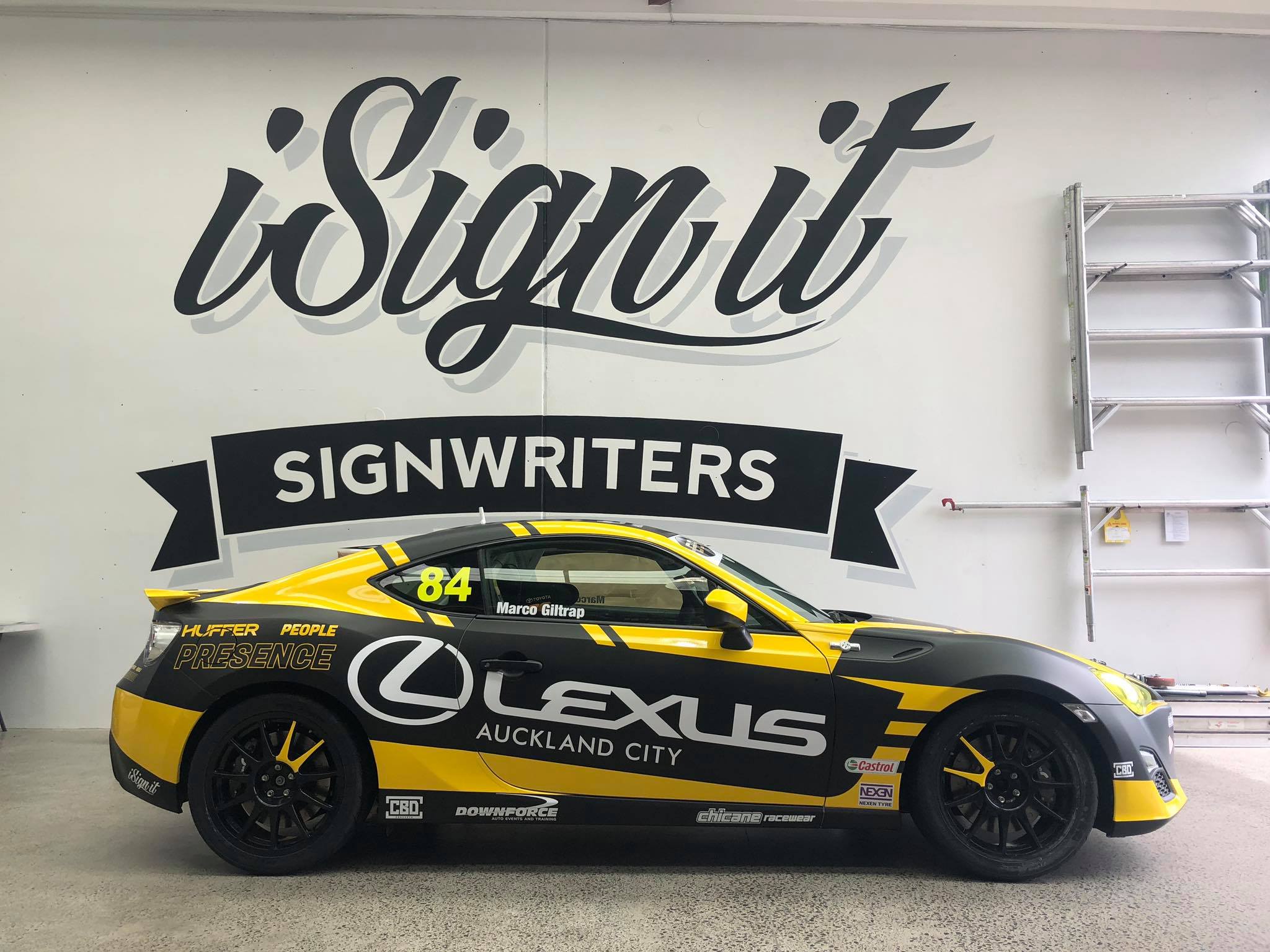 Evans and Giltrap latest high profile pairing for Toyota enduros
Another high profile addition to the forthcoming TOYOTA GAZOO Racing TR86 Endurance championship has been confirmed with the news that up and coming racer Marco Giltrap will team up with three time BNT V8s champion Simon Evans for the two round mini-series.
Sixteen year old Giltrap has been excelling in karts and is gaining experience in circuit racing, testing a Toyota TR86 at Hampton Downs at the recent test day. Evans has massive domestic endurance racing experience as well as his BNT V8 titles, and of course was also the Jaguar I-Pace eTrophy Series Pro class champion last season.
Looking forward to getting some racing miles in and helping his young team mate, he explained "I'm really looking forward to the racing and helping Marco. He has been super strong in the Kartsport scene the past couple years and this is the next step. Kartsport is fantastic for young drivers of course but with cars there are so many more factors involved in making it go quickly and consistently. I hope to pass on as much of the knowledge I have in those areas to Marco.
"We have no expectations going into this, we just want to learn as much as we can over the two events. If we can snag a result that would be perfect but there is plenty of young talent in the 86 field to show me up!"
Giltrap is equally keen to learn as much as he can from Evans. "I am stoked to be able to drive with Simon as he has plenty of experience in endurance racing. I'm sure he will be able to give me a few pointers which will be great as I am relatively new to car racing. But overall I'm sure the racing will be great and will no doubt will also be a lot of fun."
The team also has some high quality engineering expertise in its corner too. Former McLaren F1 engineer Stephen Giles is lined up to manage the team and experienced mechanic Nathan Pilcher will look after the car – which will be backed by Lexus Auckland City, Huffer People Presence, Giltrap Group, Downforce Auto Events and Training and Chicane Racewear.
The Toyota 86 Endurance Championship will be run at Hampton Downs over the weekend of 30-31 October and at Pukekohe on 4 – 6 December and will comprise two one-hour races across the race weekend.
The endurance championship offers a significant prize fund based on a minimum 10 car grid with the winners receiving $10,000 towards their 2021 Best Bars Toyota 86 Championship registration plus a prize draw of $5,000 for one lucky team – also to go towards their championship registration.