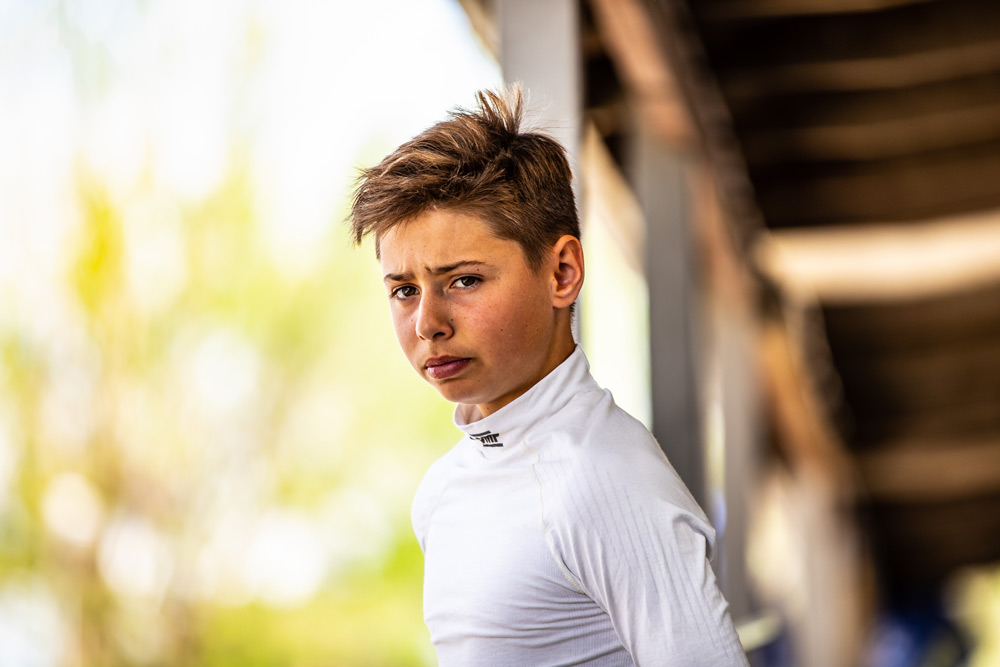 Louis Sharp buoyed with debut in NZ Formula First Championship
Christchurch's kartsport champion Louis Sharp has made the successful jump into a national single seater championship, having competed in the opening round of the 2020/21 Hi-Q Components New Zealand Formula First Championship. The 13 -year-old finished seventh overall and second fastest rookie at Manfeild Circuit Chris Amon over the weekend and now prepares for the second round at Hampton Downs this Saturday.
The two-day race meeting proved to be the desired experience for Sharp and the team as they seek to gain race experience, learn race craft and gather as many points as possible over the eight-round championship.
"It was a tough weekend," commented Matt Waters, Track Tec Racing manager. "We have learned a lot as a team, scored points in every race, been quick in some areas and looking to improve in others."
Sharp qualified eighth and went on to finish eighth, seventh and eighth in the three races. Race wins went to seasoned campaigners Chris Symons (x2) and Liam Foster.
It's straight into the second round at Hampton Downs on Saturday, a track that Sharp has not competed on.
"I'm really looking forward to racing at Hampton Downs," said Sharp. "I reckon I can learn the track quickly and improve on my seventh-place last weekend. Having new tyres on the car will help."
This weekend's round is part of the Speed Works first event of the summer series of racing which features Central Muscle Cars, TradeZone GTRNZ, Mazda Racing Series and the first of two endurance rounds for the TR86 Championship run by TOYOTA GAZOO Racing New Zealand.
"It looks like it could be wet on Saturday so again, lots to learn for Louis," said Matt Waters. "New track, new tyres and we know he is good in the wet. At Manfeild he gave us great feed back and we are confident of finding extra pace and moving forward on the grid."
This Friday sees three 15-minute practice sessions leading into qualifying first thing Saturday, and three races in the afternoon.