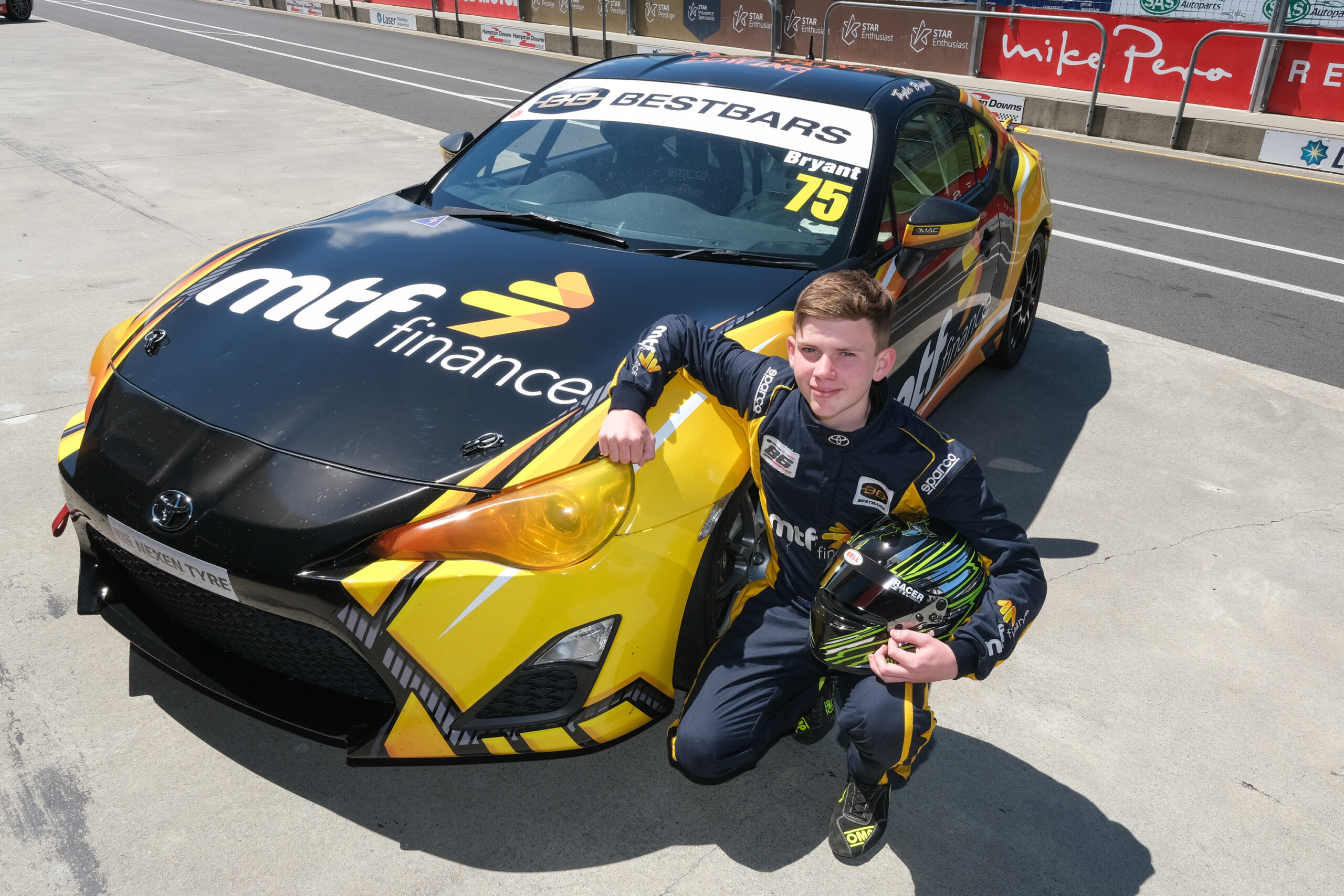 Bryant reveals new look MTF Finance backed Toyota TR86
Pukekohe racing talent Tayler Bryant (15) is all set to compete in his second season of the Best Bars Toyota 86 Championship after revealing his new car at Hampton Downs.
Tayler's first season was all about learning the category and the circuits in the CareVets car and he is aiming to step up to the sharp end of the grid in his MTF Finance backed ex-Leo Bult TR86.
"I'm learning all the time and even in the first test of the new car at Hampton Downs, I feel I will be able to make a big step forwards in performance this coming season," he said.
"It's great to have MTF Finance backing me and to know that we are going racing and also that the championship for 2021 has such a major prize package. I'll be doing everything I can in between now and the start of the championship to get ready on and off the track. It's going to be a lot of fun."
TOYOTA GAZOO Racing NZ confirmed its biggest ever prize package for the category at the Hampton Downs test, confirming a $100,000 plus total fund for the championship in 2021.
The Best Bars Toyota 86 Championship will run over five rounds beginning in January and concluding in March.
Nineteen drivers were out testing TR86 racers at the Hampton Downs test, a large proportion of which were testing the car for the first time as a taster ahead of the 2021 championship and the forthcoming mini endurance championship.
With details of the 2021 scholarship programme still to be announced and the prize fund confirmed, category manager Geoff Short says there is huge interest in the category at the moment.
"It's great to have Tayler confirmed for 2021 and we're sure he'll go well," he said. "We're all aware that motorsport has got a tough road ahead of it after the COVID-19 pandemic this year and that we have a challenging road ahead, but we are delighted by all of the interest in the 2021 Best Bars championship.
"There are major incentives for the most talented up and coming racers such as a $50,000 contribution towards a season in TRS, but there are also prizes for rookies and masters. The racing has always been close and the champions and front runners have always used the category as a springboard for their careers. That will continue."