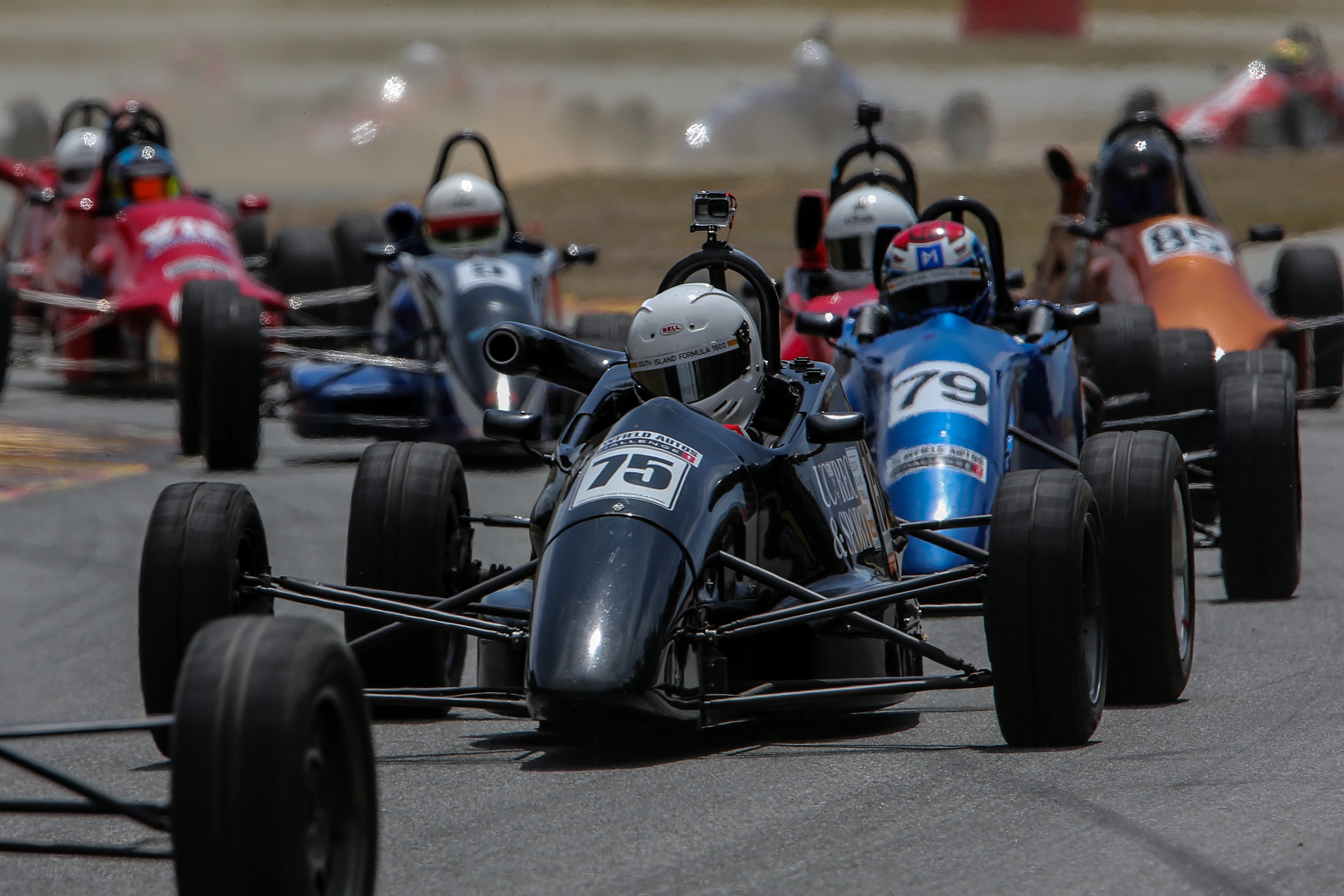 South Island F1600 series underway with large grid set for Wigram Revival meeting
The South Island Formula Ford Club has again attracted a large field of Formula 1600 cars to the opening round of the 2020/21 South Island Formula 100 Series. Mike Pero Motorsport Park, in Christchurch, hosts the annual Wigram Revival meeting with over 35 Formula 1600 cars competing in three races, including the feature, for the prestigious Wigram Cup.
This season, the series features six rounds to be contested over the summer, taking in three different circuits – Mike Pero Motorsport Park in Christchurch, Timaru International Raceway, Levels Timaru, and Teretonga Park in Invercargill.
Returning to defend his 2019/20 title is Jack Noble-Adams (Van Diemen Stealth RF90) who will be up against some stiff opposition. Cameron Freeman (#23 Van Diemen RF92), who finished runner up last season with Zac Christensen (#24 Ray RF20) third, will both be on the grid. Also, in the mix will be last year's winner of the Wigram Cup, James Penrose (#178 Van Diemen RF93), who returns to defend his trophy.
Christensen starts the season in a brand-new Ray GR20 chassis which is expected to be very quick. It is one of several Ray chassis that have been imported into the country over the last 12 months.
Also returning this season is Kim Crocker (#9 Ray GR14), Marc Doran (#19 Ray 86F) and Henry Thomas-Kircher (Ray 87F). Ryan Low will have his first outing in the ex-Josef Newgarden (IndyCar driver) Ray GR08, which won the 2008 Formula Ford Festival held in the UK. Also new on the grid will be another brand-new Ray GR20 of Steve Donaldson.
This season sees several new rookies to the series. Kartsport drivers Thomas Flynn (#6 Swift SC92) and Daniel Brown (Swift SC96K) make the step up to single seater racing. Drivers making their first appearance in the SI F1600 Series include Hayden Cox (Elden Mk8), Alex Crosbie (#72 Van Diemen RF92), Bo Hill (#31 Van Diemen RF92) and Harry Wilson (#47 Van Diemen RF88).
Other returning drivers who have been absent from the grid include 1995 NZ Formula Ford champion Shane Drake (#98 Van Diemen RF92), Ethan Anderson (#80 Van Diemen RF93), John Stevenson (#92 Van Diemen RF93) and Dave Arrowsmith (Van Diemen RF88).
Saturday sees qualifying take place late morning with one race (10-laps) in the afternoon. Sunday has two races with the feature 12-lap Wigram Cup race timed to go at 4:20pm.