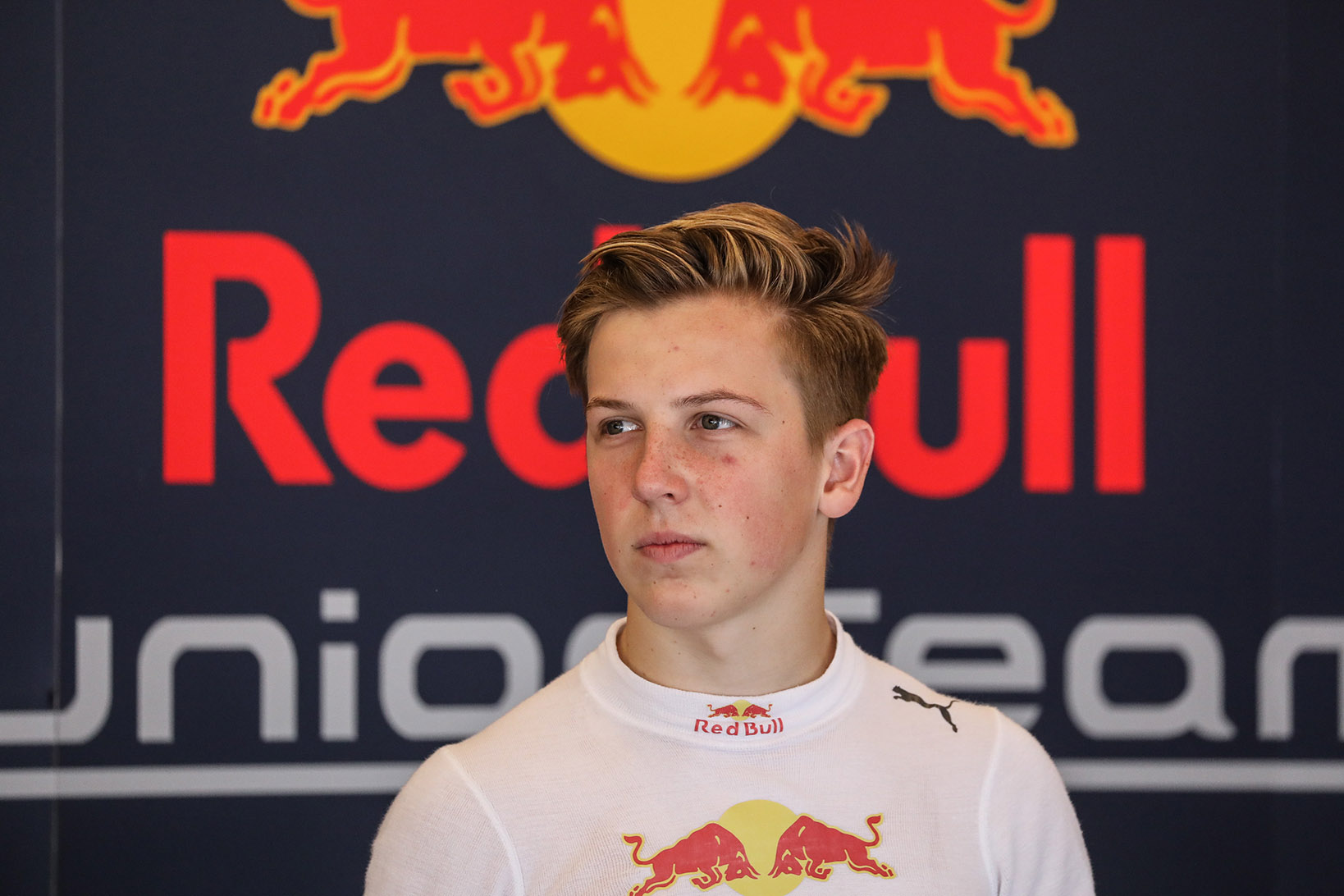 Engine issues for Lawson in Hungary
Despite engine woes in the opening FIA F3 race at the Hungaroring, Kiwi teenager Liam Lawson has maintained his championship position.
The 17-year-old Red Bull Junior driver took a hit early in the race from Raul Hyman and from then on struggled to move forward, taking the chequered flag in 17th after falling back to 22nd.
After the race it was discovered the impact had broken a manifiold off the car's engine, robbing it of power. The FIA officials elected to replace the unit for the second race of the weekend.
"That didn't help but it wasn't the sole cause of our lack of pace because we didn't have the balance of the car right," said Lawson.
The hope of a top-ten result had already been made difficult for Lawson when joined a number of fancied runners who uncharacteristically qualified well outside the top ten, including the championship leading Prema drivers Marcus Armstrong and Jehan Daruvala.
Early in the qualifying session Lawson had been as high as seventh, but on his final new tyre run got caught in traffic and tumbled down the order.
In an effort to carve his way forward from starting in 20th, Lawson's MP Motorsport team chose a radical setup that didn't deliver what they'd hoped for, but it did however provide some answers for how the car will be prepared for the next race.
"We went a bit too far with the set-up, but in making the change we really improved the tyre degradation issues I've had, so by the end of the race I had good rubber but no engine power to make the most of it," said Lawson.
"A difficult day but I'm optimistic we can do a better job tomorrow."
Danish driver Christian Lundgaard scored his maiden F3 victory from pole position with his ART teammate Max Fretwell following him home. Fellow Brit Jake Hughes (HWA RACELAB) completed the podium.
Lawson maintains his 10th spot in the championship and has scored one podium so far this season when he took 3rd place in the reverse-grid race at the British Grand Prix.
The FIA F3 championship supports eight rounds of the Formula 1 calendar in Europe, including the Hungarian Grand Prix.
Media release: Grant McDonald