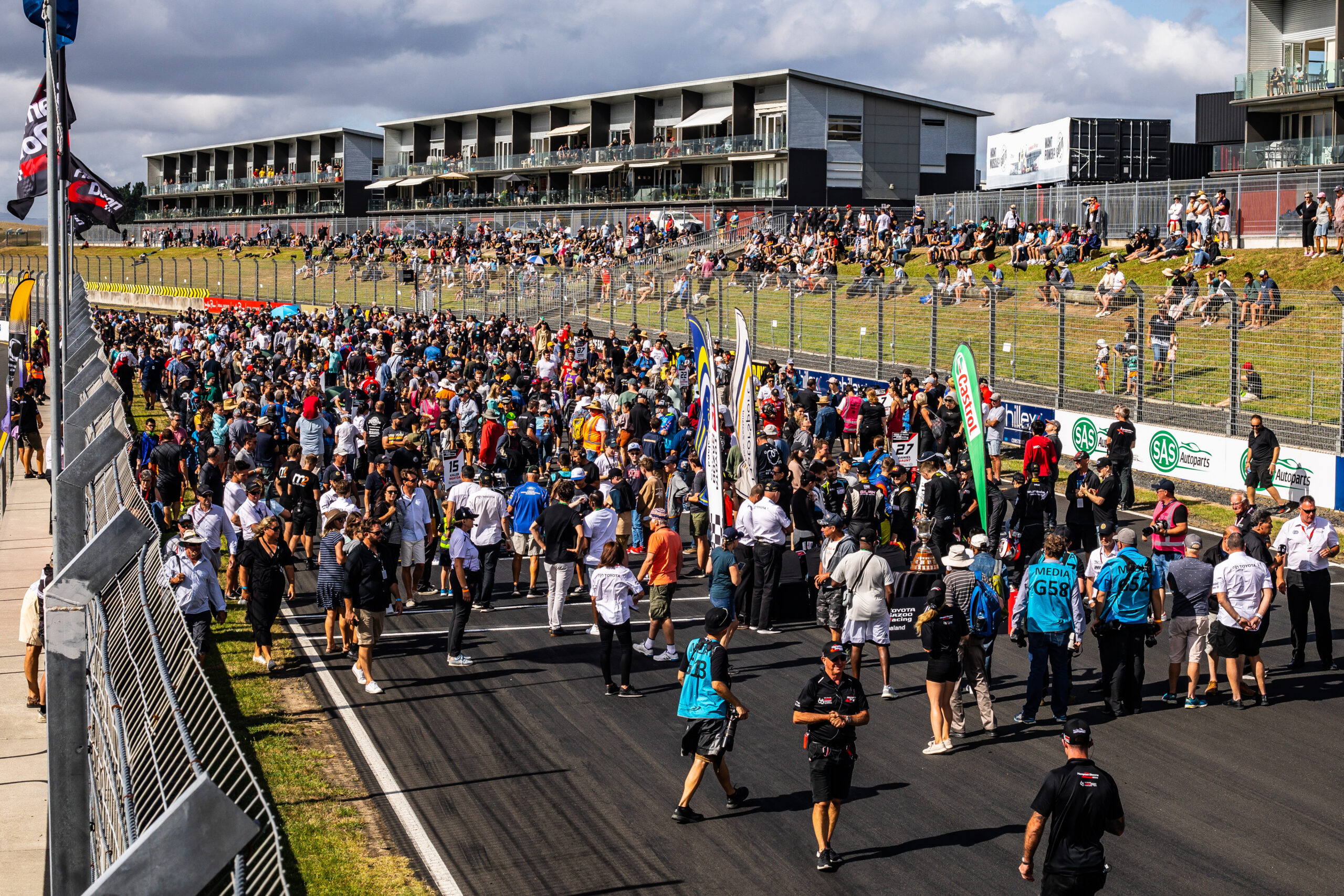 Motorsport worth $1.1b to New Zealand economy
An economic impact study has uncovered motorsport's immense contribution to the New Zealand economy. A total contribution of $1.1b has been credited to the sport.
The study, which was prepared by Ernst and Young, was conducted globally with support from the FIA. Locally, the study focused on the motorsport activities of MotorSport New Zealand and KartSport New Zealand in 2019.
Prior to COVID-19 lockdowns and restrictions, motorsport's gross output was $759m with a further $369m of value added to the economy by the sport, equating to a $1.128b contribution overall. Motorsport's contribution is made all the more impressive when comparing it to the recently quoted figures from Sport NZ that sport and recreation as a whole had a gross output of $4.9b.
The sport also directly supported 2,400 jobs such as mechanics, engineers, event staff and world-renowned suppliers and exporters. It was also found that motorsport indirectly supported a further 2,700 such as accommodation and hospitality providers.
The true scale of motorsport's volunteer network was revealed in the study, as the sport valued the support of 12,500 volunteers during 2019.
Those 12,500 volunteers account for over 50% of the 24,450 total motorsport participants, with the balance composed of licenced competitors and their crews.
Competitors' behaviour was also studied and found that they each input, on average, $17,500 each year into the overall economy with expenses related to motorsport. The study also found that competitors spend nine nights away from home each year for motorsport.
New Zealand's two largest centres, Auckland and Canterbury, are responsible for 41% of the sports economic value with 9,997 total participants based in those regions. Motorsport has strong economic value in provincial New Zealand too, with most other regions seeing over $10m+ coming into their local economies thanks to motorsport.
Motorsport will have an important part to play in New Zealand's economic recovery as COVID-19 restrictions begin to ease following the latest Delta outbreak.
QUOTES:
Wayne Christie: President, MotorSport New Zealand
"There's never been any doubt over motorsport's value to New Zealand, be it socially, recreationally or economically. As a National Sporting Body, we exist to enable motorsport to take place in New Zealand, but what this study shows us is that there is a lot more to motorsport than just 'sport'.
"The huge number of livelihoods motorsport supports in terms of jobs is enormous, 2,400. The total economic impact of over $1b across the country is incredible, and even more so when you consider that impact is felt deep in provincial New Zealand too.
"Of course, COVID-19 has had an impact on motorsport since this study, but we now have a proper benchmark to track our already promising recovery from the pandemic. It's clear that motorsport will play a huge role in the nation's economic recovery as everyone is eager to get behind the wheel again.
"The people involved in motorsport in New Zealand are incredible on many levels. They're an extremely talented, intuitive, sociable, diverse bunch who have all played a part in the sport's success and should celebrate the findings of this study."
Graeme Moore: President, KartSport New Zealand
"For many of us this study is no surprise, motorsport is one of the largest sports in New Zealand. It's long been known the immense economic value the sport delivers to the nation, and to now we're able to quantify it.
"What is now made obvious is the incredible contribution that KartSport and all the disciplines deliver in terms of physical and mental health, teamwork for all involved. This sport is developing world-class athletes and most importantly, incredibly professional and well-rounded young men and women that their families and the nation can be immensely proud of."
Elton Goonan: CEO, MotorSport New Zealand
"The findings of this study further cement motorsport's place as a major sport in New Zealand. We now have credible facts and figures that we can use as leverage to help advance our sport.
"We can now go to funding bodies, commercial partners, councils and the government and show them exactly how much motorsport is worth to New Zealand. We can use this study as a benchmark to track further growth and identify strengths, opportunities and trends within the sport."