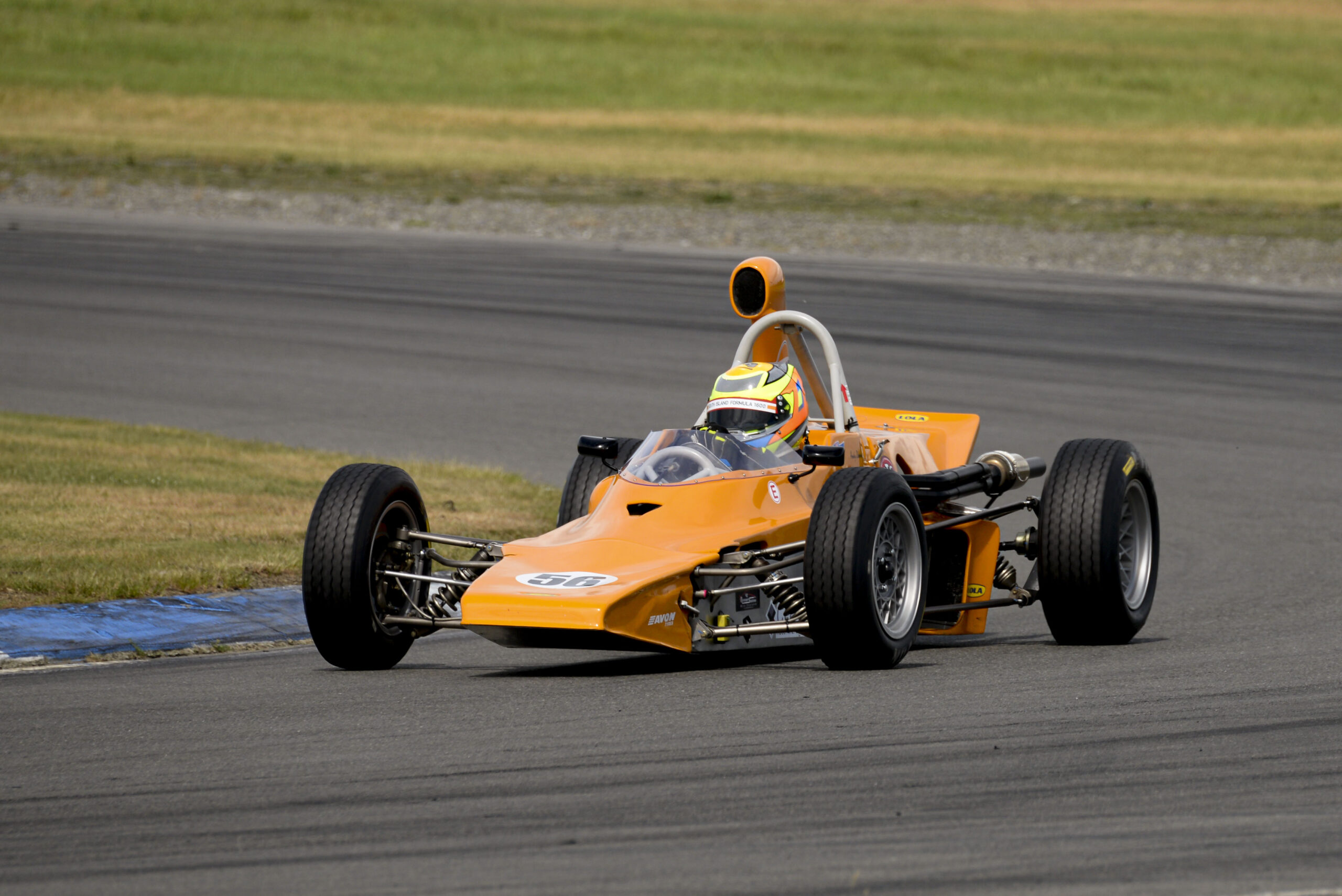 Downs and Colville fight for South Island Historic Formula Ford honours at Wigram Revival meeting
Current South Island Historic Formula Ford champion Andy Downs has taken the initial lead in the 2022/23 season after winning the opening round at the Wigram Revival Race meeting in Christchurch. While Wayne Colville (Van Diemen RF81C) won the first two races at the Mike Pero Motorsport Park in Ruapuna, a gearbox issue meant he did not take the grid for the final 8-lap race which Downs (Lola T342) went on to win.
"A fantastic weekend, some great racing throughout the field with some great competition," commented Downs. "Wayne (Colville) is always fast and I was surprised that I kept up with him to be fair."
While Downs set fastest lap in qualifying from Hayden Cox (Lola T342) and Duncan Wright (Johnston 04), Colville went on to win Races 1 & 2 from Downs, Blair Smith (Royale RP21), Cox, James Dicey (Lola T342) and Wright.
"I can catch him but just couldn't get past him," said Downs. "If I do, he just gets me back, so we have had some really good battles over the weekend. It's unfortunate that he couldn't get out for the last race. It could be anyone's championship this year!"
Blair Smith proved he will be quick and consistent this season finishing on the podium three-times with two seconds and a third place while Cox claimed a podium finishing third in the final race.
Competitors are divided in to two separate classes with Historic chassis built prior to 1 July 1980 and Classics built from 30 June 1980 to 1 January 1990. Colville leads the Classics from Stephen Heffernan (Johnston 08) and Nigel Barclay (Van Diemen RF81C). Andy Downs leads the Historic class from Blair Smith and Hayden Cox.
With the support of both Motorsport Solutions and Dold Industries, the 2022/23 South Island Historic Formula Ford Series heads to the second round at Teretonga Park in Invercargill in December with a gap over the festive season before the third and fourth rounds at Timaru International Raceway, Timaru, later in February and March 2023.