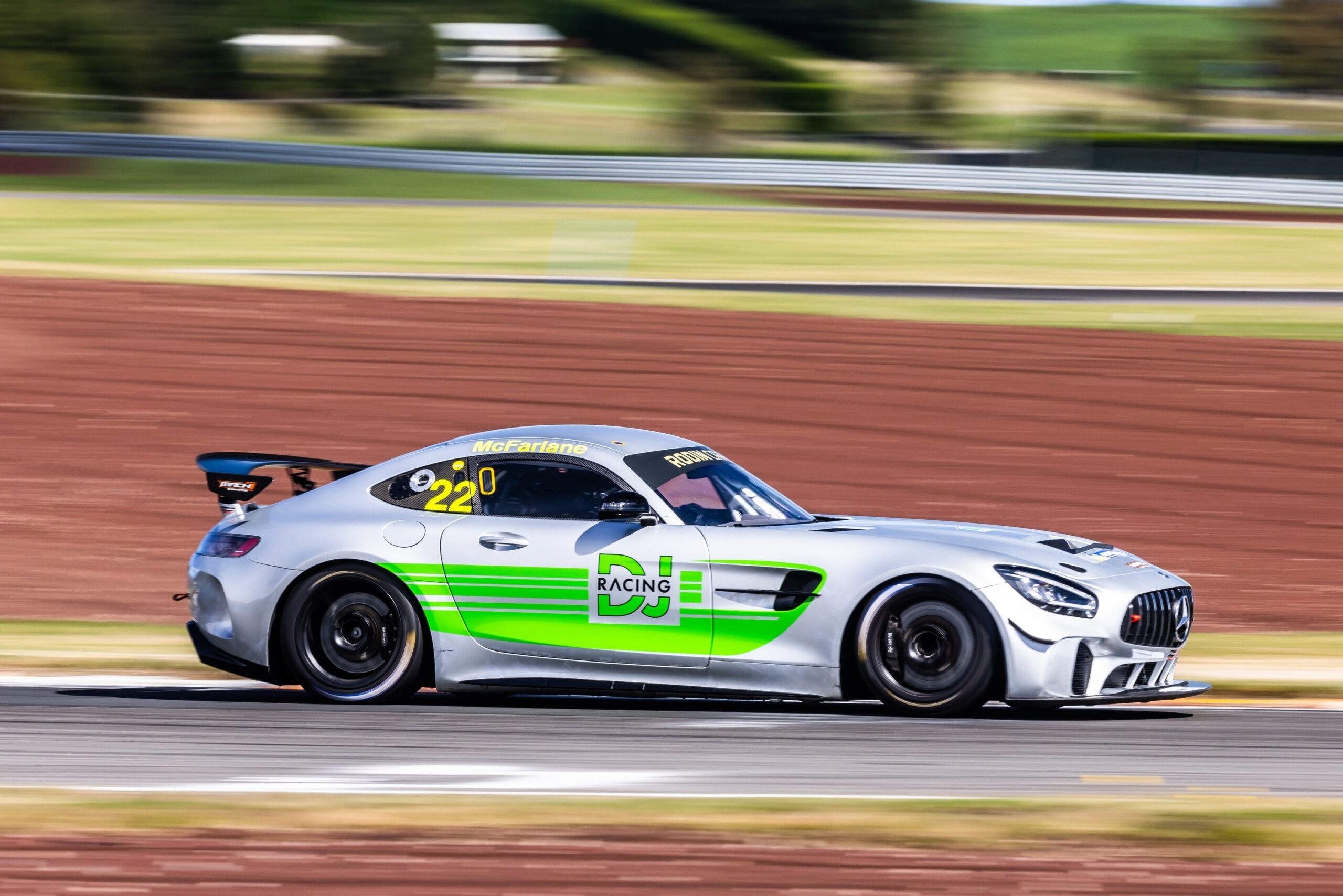 McFarlane and AMG GT4 Confirm Entry for GT New Zealand Championship
Jono McFarlane will race his Mercedes-Benz AMG GT4 in the upcoming season of the NZ GT Championship.
Relatively new to motorsport, McFarlane was a late starter to last season's GT4 Championship with the late arrival of his Mercedes AMG into the country in January, but despite that grabbed a handful of top five placings including a second placing at the final round at Taupo.
"My first ever car race was earlier this year at Hampton Downs – Martin Dippie had a good laugh! I was keen to do the whole season but the car only arrived at the beginning of January so didn't want to rush taking it to the South Island."
With a strong finish to last season's series, McFarlane says he'll be looking to hit the ground running when the 2023 Championship starts in January at Highlands Motorsport Park.
"This coming season I'm really keen to see if I can get a win. I got along well with the champ Nigel Cromie last year and I'd love to have a nice clean battle with him this coming season. I think I'll have my work cut out for me as he's been driving so well lately."
With a wide variety of GT4 machinery set to compete this coming season, McFarlane says that his Mercedes-Benz AMG has certain strengths and weaknesses against the other cars.
"I find the Merc is underpowered against the McLaren's but is very strong under brakes against them. It's such good fun playing against strengths and weaknesses between the GT4 cars."
Whilst eager to get back into the car come start of the season in January at Highlands Motorsport Park, there will be some learning required early on and later in the championship.
"I've driven some laps at highlands but never in a race car. Hampton Downs is my home circuit and if I don't spin, I seem to go alright! Taupo is an awesome track, but I've never driven Manfeild."
The 2023 GT New Zealand Championship will consist of a four-round series over three months commencing January 13-15 at Highlands Motorsport Park in Cromwell. This will be followed by the second round with the New Zealand Grand Prix at Hampton Downs on February 3-5, before heading to Taupo on March 17-19. The final round will be at Manfeild on April 14-16.