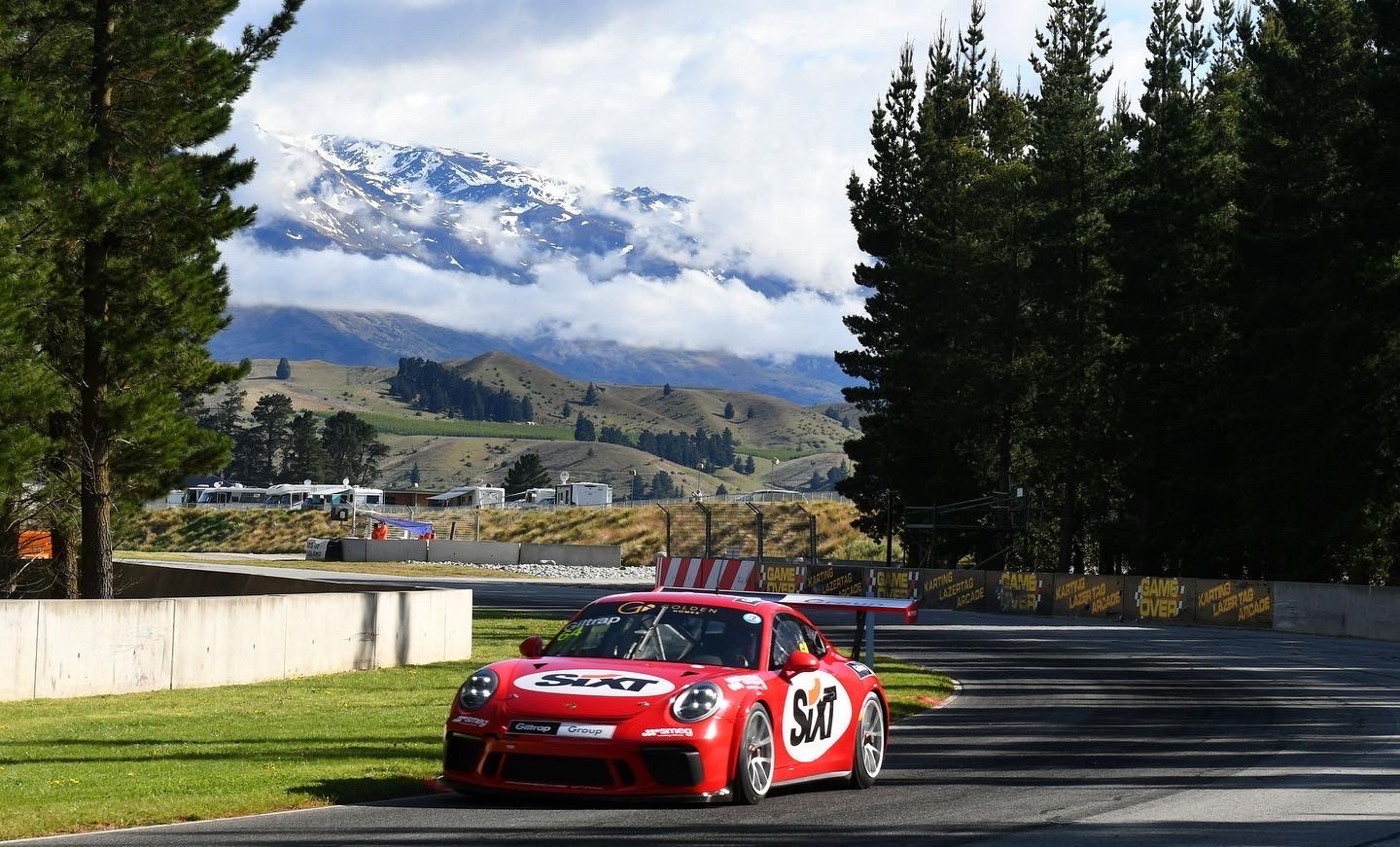 Porsche Switch for Marco Giltrap
Marco Giltrap will take the step from a Toyota TR86 and slot into a Porsche 991 Cup Car in the Open Class of the upcoming 2023 GT New Zealand Championship.
Giltrap finished the 2022 Toyota TR86 Championship in third spot, just behind Giltrap Racing team mate Simon Evans, who finished in second.
Making the transition to the more powerful Cup car, the 18-year-old says he still has much to learn about extracting speed from the Porsche.
"The transition from the TR86 to the Porsche has been a big learning curve. A completely different tyre has meant I have needed to learn how to extract the most from it, a big power jump also means I have needed to adapt to managing the tyre. Overall it has been going amazing and having Simon Evans to coach me along has made it much easier."
"I will most likely be doing the races on my own but would definitely not rule out Simon jumping in."
"The goal for the season is to get as much experience under my belt as possible and just keep honing my skills for the future."
Giltrap will hit the ground running at Highlands Motorsport Park in January, with success at the track over the past weekend.
"We had a great weekend at the NZ Endurance Championship last weekend. I came away with the win in the 1 hour driving the Porsche Cup Car and also a class win with Simon in the 3 hour aboard the Porsche Cayman GT4 car."
The 2023 GT New Zealand Championship will consist of a four-round series over three months commencing January 13-15 at Highlands Motorsport Park in Cromwell. This will be followed by the second round with the New Zealand Grand Prix at Hampton Downs on February 3-5, before heading to Taupo on March 17-19. The final round will be at Manfeild on April 14-16.