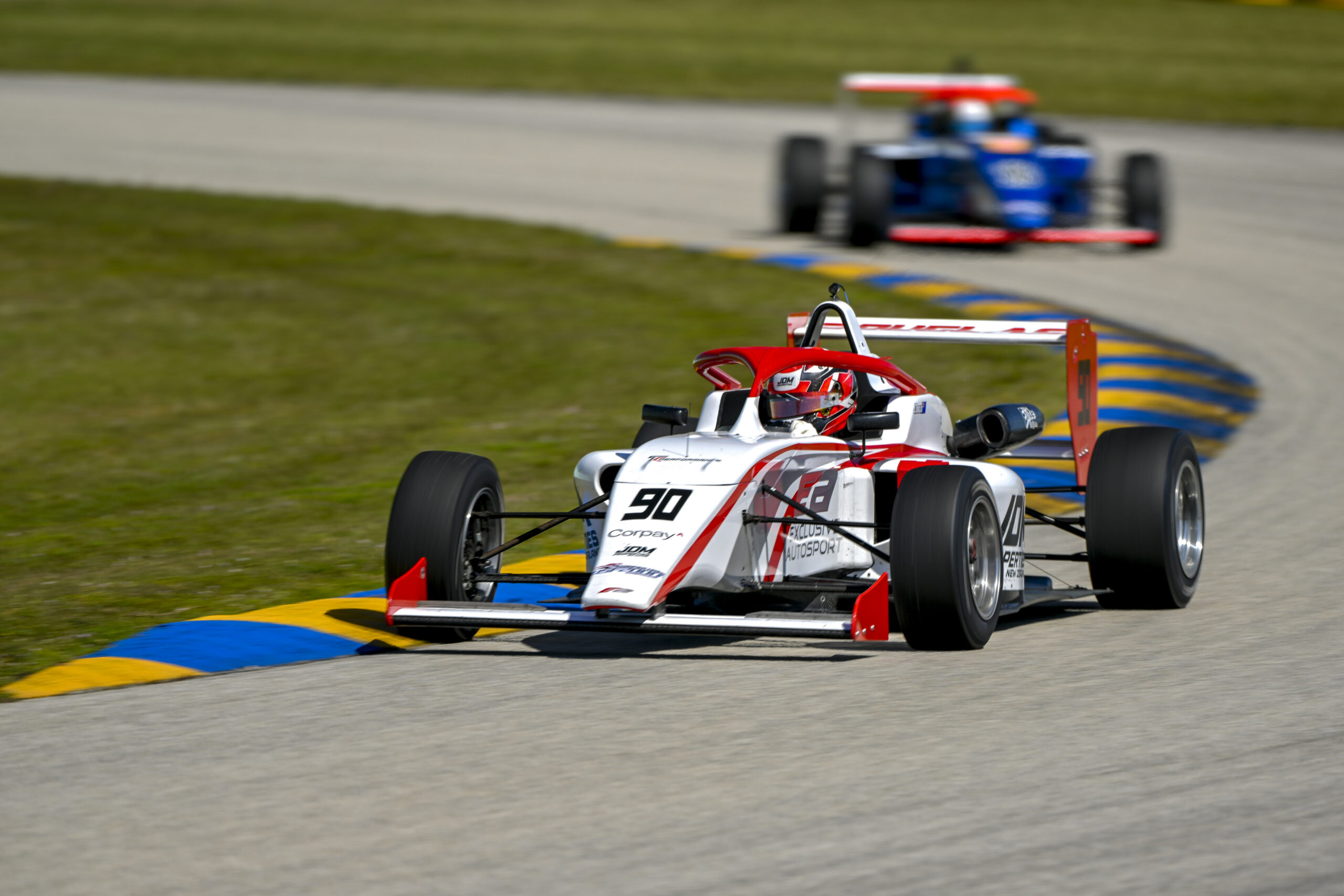 Douglas ready for USF2000 Series opening round in St Peterburg this weekend
Young Kiwi driver Jacob Douglas is more than ready to tackle the streets of St Petersburg, Florida, as the Cooper Tires USF2000 Championship gets underway in support NTT IndyCar Series this weekend. Douglas will be competing with Exclusive Autosport and made an impression at the first official test session last week, setting the fifth fastest time of the day.
"It's very exciting to finally get the season underway," commented Douglas. "We've been able to put in some really good testing miles with the team and I've really got some confidence with the car and setup heading into the weekend."
The Grand Prix of St Petersburg presents the USF2000 field with a challenging 1.8 mile (2.9km) 14-turn circuit where speed is of the essence.
"The key to going fast on the St. Petersburg track, is using every inch of the circuit and understanding that every lap the track will continuously get quicker," said Exclusive Autosport owner Michael Duncalfe. "It is important to adapt quickly and use every moment of track time to gain knowledge and experience."
Douglas and fellow Kiwi team mate, Billy Frazer, will only have 30 minutes of practice on Thursday (3:45pm local time) prior to qualifying at 9:20am on Friday.
"Qualifying is extremely important at any tight street race," said Duncalfe. "Most starts can be a little chaotic, and you don't want to be in the middle of the action. Getting through the opening corners cleanly will vastly increase the chances for a successful result."
"Our team has always been strong on the street circuits, fortunately our drivers are able to rely on our team's previous data and video and their teammates who have previously won and been on the podium at St. Pete. Jacob will need to keep his head down and fight for every position possible. He has shown quite well during the off-season testing, so I'm very confident he will have a great weekend."
The first of two races is underway Friday 12:40pm (6:40am NZ time Sat 26 Feb) with the second at 10:45am Sunday (4:45am Monday 28 Feb NZ time).