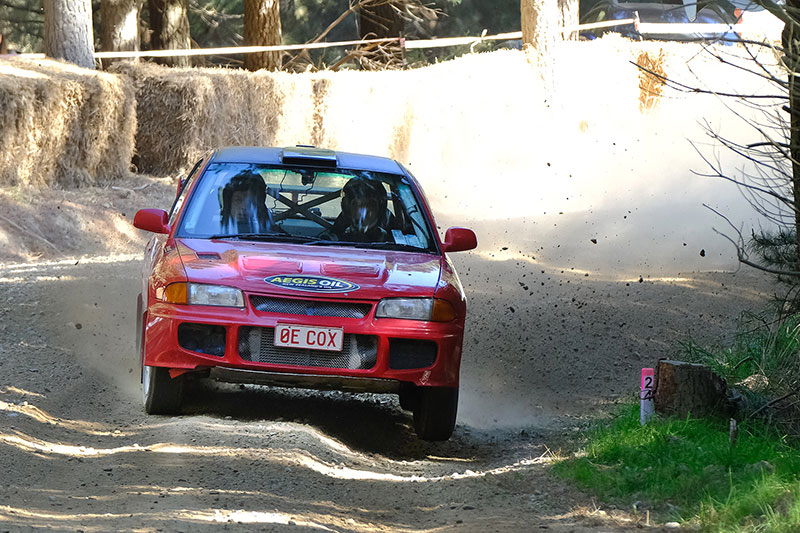 Craig Cox wins Otago Rally scholarship
Twenty-three-year old Christchurch driver, Craig Cox, has won the Otago Rally's scholarship for 2019, with a prize package totalling $2500.
Cox, who drives a Mitsubishi Lancer Evo 2 in the pre-1996 class, receives free entry into the Otago Rally, $500 towards event costs, stage notes, the use of a workshop during the rally, and tickets to the post-event dinner.
"We had eight applications – all of high quality, and it was very difficult to choose the winner," event manager, Norman Oakley, said.
"There were a number of candidates who were very deserving. It would be nice if we could afford to give away more."
Cox is the third winner of the scholarship, following on from Ari Pettigrew and Ian Warren.
"The main problem most rallying enthusiasts encounter are the costs of competing," a thrilled Cox said.
"All of my spare money goes into upkeep and making sure the car is reliable.
"Minimising upkeep costs, while maintaining the car is safe, is like trying to fill a bucket with a hole in it. Thus, there is never much money left to cover actually using the car!
"Last year we were unable to compete in the Otago Rally as we couldn't quite afford to get there, so I applaud the organisers for offering such a gesture and giving one lucky team the opportunity to have this funded for them."
Cox is a parts advisor for Archibald's Audi in Christchurch, while co-driver, Matt Terry, is a fabricator for Martin Engineering.
The Otago Rally scholarship is the brainchild of long-time competitor, and member of the organising committee, Tony 'Stone' Johnston.
The 2019 Drivesouth Rallyfest will run over the weekend of April 13 and 14, with two-days of fast-paced rally action following a publicity start in Dunedin's Octagon on Friday evening, April 12.
The 2019 Otago Rally receives Major Events funding from Dunedin City Council, and is supported by the Otago Community Trust.
CAPTION: Craig Cox in action in last year's Ashley Forest Rallysprint. Photo: Geoff Ridder
Media release: Otago Rally