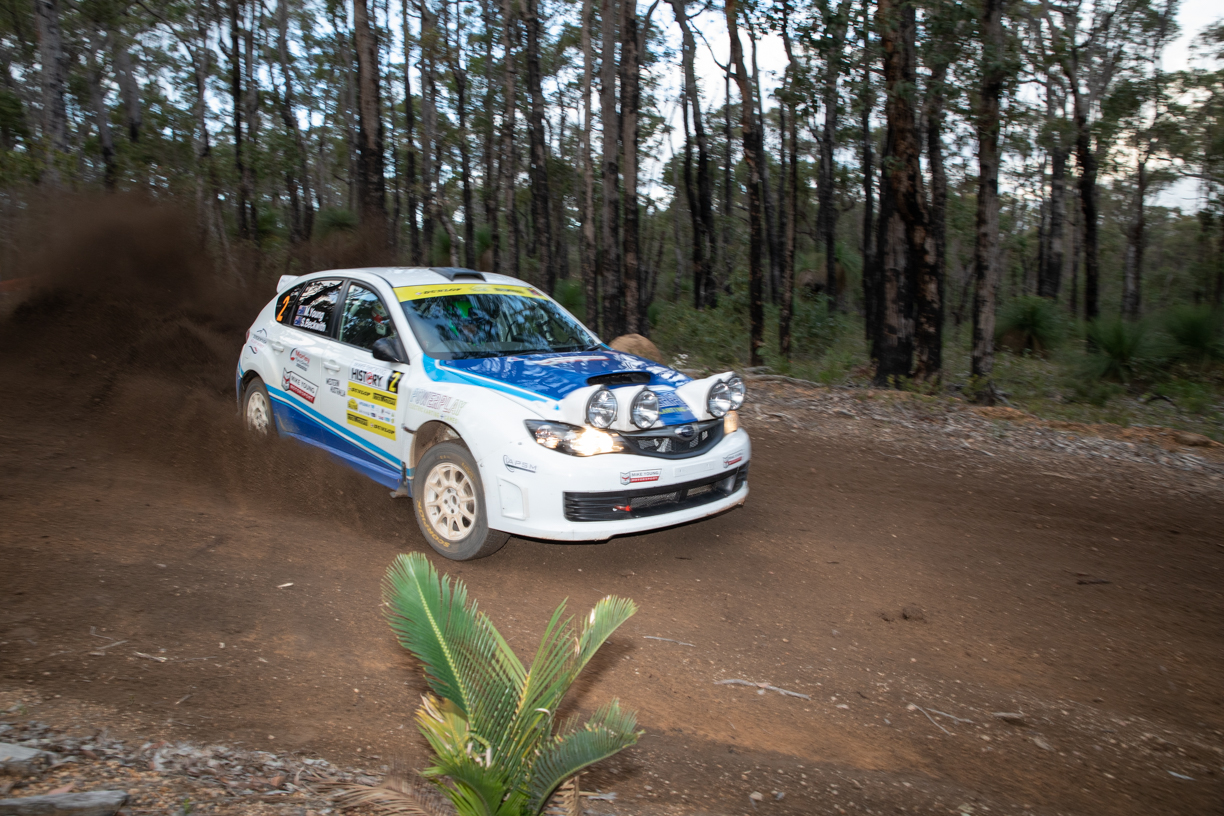 Can Young Make it Three from Three?
After winning the last two rounds of the 2020 West Australian Rally Championship, New Zealander Mike Young enters this weekend's (7th Nov) Safari Darling Rally in the Maximum Motorsport Subaru Impreza with an outside chance of being crowned the WA rally champion.
"Things have to go our way though for us to win the championship and the best we can do that, is go out there win the rally and score maximum points".
But even an outright win is not enough as Young's main rival John O'Dowd driving a Skoda Fabia R5, only needs to finish second to win the WA championship for a 3rd time.
Adding to the challenge is this is a blind rally, no pace notes and its something new for Young, "I've only ever done pace note rallies and I'm looking forward to the challenge of running only on a road book. It will be interesting to say the least, especially since we are racing for a championship. It's been very enjoyable doing the WA Rally Championship and the goal is make it 3 from 3".
If Young can win the Jarrahdale based event, he will secure the co-drivers' championship for his co-driver Scott Beckwith who's just two points behind O'Dowds co-driver Toni Feaver.
Mike Young Motorsport is sponsored on this event by Cusco, Morley Tyre Centre, Humble Bee Finance, Montague Partners, Powerplay Perth, Dunsborough Holiday Homes, GO Logistics, Yoda Rallying and APSM.