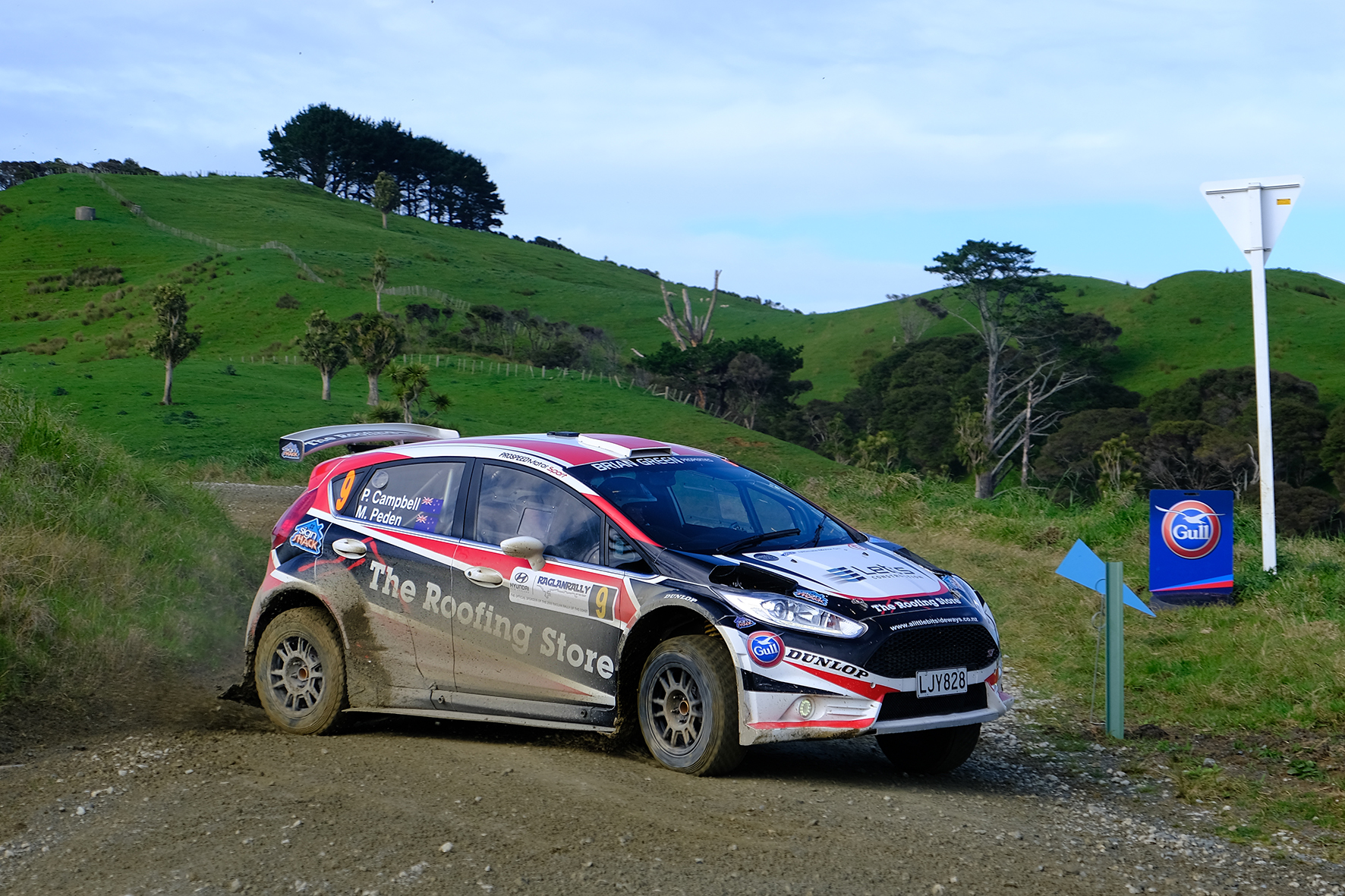 Campbell takes positives from Raglan
Tauranga's Phil Campbell has taken plenty of positives away from the final round of the Brian Green Property Group New Zealand Rally Championship, the Hyundai Raglan Rally of the Coast, with a result derived from strong stage times and lessons to be learnt for the future.
Campbell and co-driver Mal Peden came into the event with plenty of confidence after a close-fought second place at the non-championship Rally of the North, a direct result of improvements and learning The Roofing Store Ford Fiesta AP4+ which debuted this season.
The opening stages saw Campbell immediately well inside the top ten, but unfortunately a puncture and brake problems in the second loop of stages saw him plummet from eighth to 32nd place, having lost a solid five minutes.
Campbell would immediately fight back on stage five with the third fastest time, but further brake problems, traced back to the learning process with the new car, saw him drop back in the second half of stage six, the world renowned Whaanga Coast. With stages seven and eight a repeat, Campbell again flew early, but would suffer towards the end of the rally.
"Every time we take to the stages in The Roofing Store Fiesta we're learning more and more and becoming more and more comfortable. Raglan was the first time we ran on properly dry roads and also with a higher ambient temperature," explained Campbell. "That allowed the brakes to get really hot, and unfortunately that cost us time, but it is part of the learning experience and something we can work on before next year. I can't wait for next season, this new car is amazing and we're just getting faster and faster."
Campbell and the team are now considering several club events before an off-season rebuild in preparation for a full 2019 NZRC assault.
Press Release by BB Media
Image: Geoff Ridder