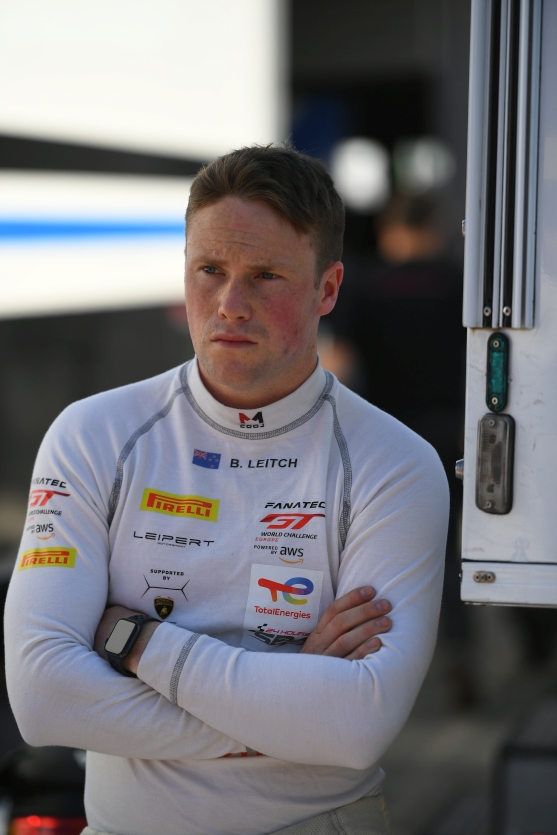 Brendon Leitch to compete in 2023 Asian Le Mans Series with Leipert Motorsport and Lamborghini
Brendon Leitch is set to compete in the 2023 Asian Le Mans Series (ALMS) in a factory-supported Lamborghini Huracan GT3. With support from both Lamborghini and Dayle ITM, his Leipert Motorsport team, along with top Am driver, Gabriel Rindone and Lamborghini factory driver Marco Mapelli, will compete in four ALMS races in Dubai and Abu Dhabi over consecutive weekends in February (11/12 and 18/19).
"I'm pretty gob-smacked to get such an opportunity," commented Leitch. "It certainly wasn't on my radar. It's one of the biggest championships in Asia and the category prize is an entry to the 24 Hours of Le Mans (France)."
Leitch has the advantage of already being familiar with both circuits. Each will host two four-hour races for LMP2, LMP3 and GT3 categories which, in 2022, attracted a grid of 37 cars from 27 teams and 16 different countries.
"I raced in Dubai earlier this year and did some coaching at Abu Dhabi. Both are quite cool tracks so it should be a good event. We will be the only factory supported Lamborghini team there, including a factory driver and one of the best Am drivers in the world. Coupled with support from Leipert Motorsport and Dayle ITM, I think we will be in with a genuine chance to win.
"Knowing that I am in a competitive environment and got the tools to put a win together is a pretty exciting opportunity."
Team owner Marcel Leipert added, "Our debut in the Asian Le Mans Series will be a good start for the 2023 season, as we will be participating in the 2023 Michelin Le Mans Cup, among others.
"We are extremely satisfied and will be competitive with the driver line-up for the ALMS. Our goal in the two intensive weeks in February will be to celebrate a successful debut in the ALMS and to secure podium finishes.
"In this context, we are of course also very happy for the support we receive from Lamborghini. Since the existence of the motorsport division "Squadra Corse", we have successfully worked together and in a spirit of trust, are delighted about the current developments and prospects."
Leitch has been competing in both the 2022 Fanatec GT World Challenge and the Lamborghini Super Trofeo Europe and will shortly return back home in New Zealand before heading first to Dubai for driver-coaching and then on to Germany.