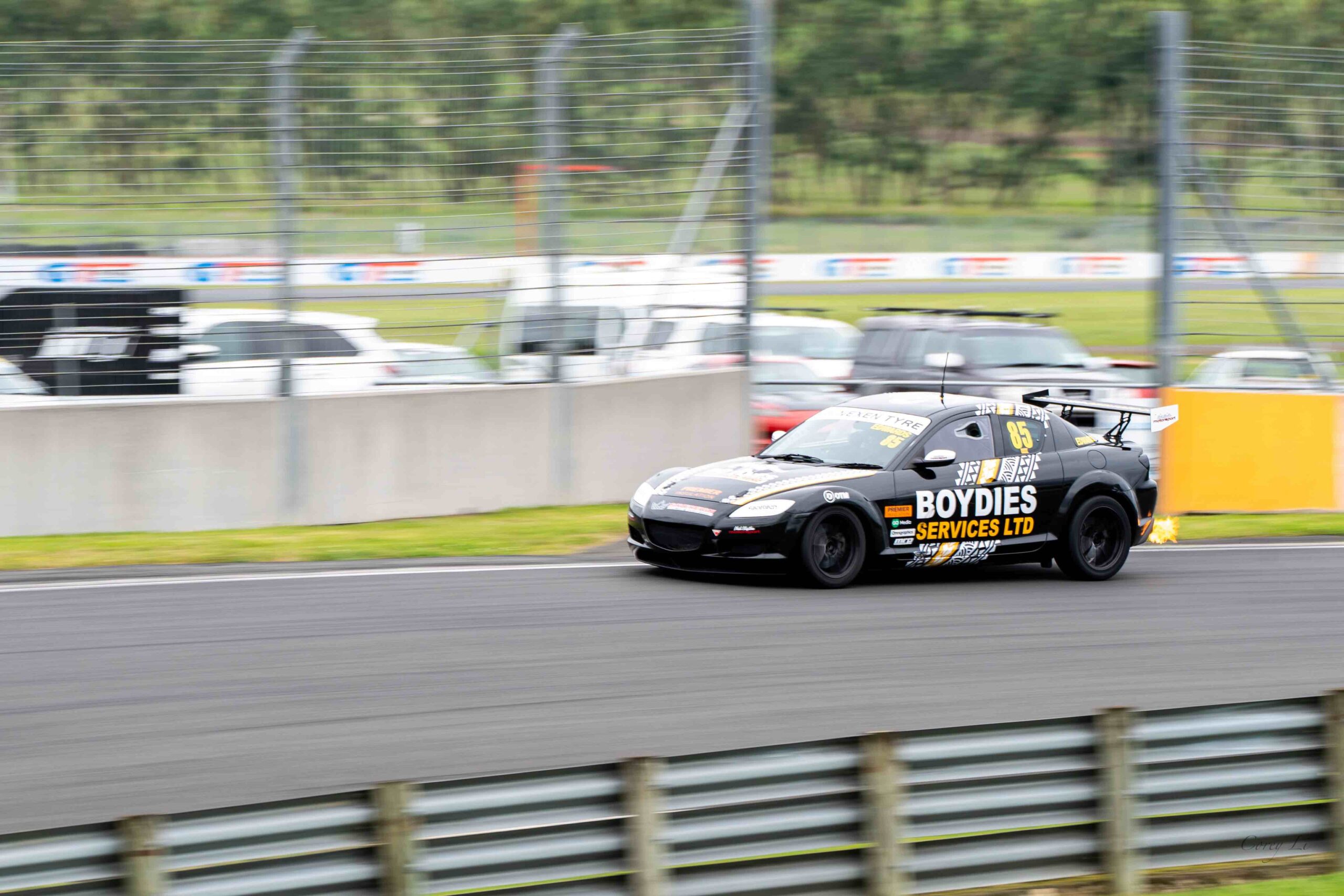 New Series leader in NEXEN Tyre NZ Mazda Racing Series
Tauranga driver Rex Edwards took the round win, and with it the series lead, as the action played out at Round 2 of the Nexen Tyre NZ Mazda Racing North Island Championship at Hampton Downs Motorsport Park this weekend.
Edwards set the fourth fastest time in Saturday's qualifying and finished fifth in the first race of the round on Sunday morning. A short time later he won the second race of the round, the 10-lap top ten reverse grid race, before taking another victory in the wet finale over 8 laps on Sunday afternoon. Flynn Mullany of Auckland finished second overall for the round with two fourth placings and a second in the last race while fellow Aucklander Sam Dashfield completed the podium with two third placings and a sixth in the reverse top ten grid race.
Edwards leaves Hampton Downs with the series lead after previous series leader Simon Baker of Wellington failed to finish the second race of the weekend after a coming together.
Baker had converted his pole position from qualifying into a race win in the opening 8 lap clash on Sunday morning taking the chequered flag by the barest of margins after some great racing throughout the field. Leo Bult was just .087 seconds behind as they crossed the line but had the satisfaction of a new lap record of 1 minute 14.751, beating the old mark of 1.15.1 set by Wellingtonian Ben Stewart in April 2021. It was a stunning effort by Bult as he set the first mark in the 1 minute 14 second bracket for the class.
Sam Dashfield was third ahead of Mullany, Edwards and Matt Horne of Masterton.
The top ten reverse grid race went to Edwards while Matt Horne crossed the line second with Edwards' brother, Terry Edwards of Waihi, third ahead of Mullany, Karl Gaines and Dashfield.
The third race took place in torrential rain, Rex Edwards winning from Mullany and Dashfield, Gaines, Terry Edwards and Horne. Steve Fistonich pulled off a great save as he lost control of his car and slid the length of the front straight without making any contact.
The next round of the Nexen Tyre NZ Mazda Racing North Island Championship takes place at the Taupo Motorsport Park over the weekend of 10-12 February. The round doubles as Round 3 of the National Championship but before then many of the North Island competitors will journey south to contest the first two rounds of the National Championship at Mike Pero Motorsport Park in Christchurch and Levels Raceway in Timaru over the final two weekends in January.