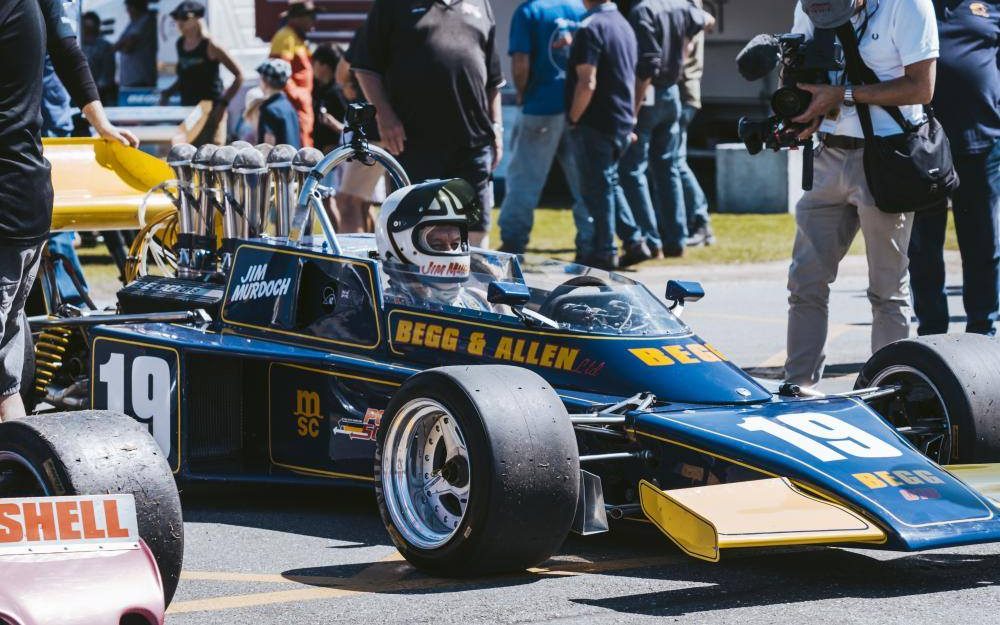 Tickets to George Begg Festival 2023 on sale now!
It's already one of the most hotly-anticipated retro racing events of the year: and now tickets to the George Begg Festival 2023 are on sale.
The event, set to be held at Invercargill's Teretonga Park from 30 March – 2 April, is billed as 'racing like the good old days', and the event's organisers say the festival has already generated plenty of interest.
Hosted by TW Events & Incentives and southern tourism hub Transport World, the multi-day festival aims to create a carnival-like atmosphere similar to the Goodwood Revival in the United Kingdom: but with a twist.
The event will take its cues from the 1960s and 1970s, when Drummond farmer-turned-engineer-turned racecar constructor Begg built a series of vehicles that bested some of the biggest marques in the world – all from the small Central Southland village.
Invercargill businessman Scott O'Donnell says there's already been strong interest in the event.
"We held the first iteration of the festival at Teretonga Park back in February 2020 – right before the pandemic. We've wanted to bring the concept back to Invercargill for a long time, and we're pleased there's been a tremendous amount of support to do so already," he says.
"The whole idea of the George Begg Festival is that it's an event not just for the motorsport enthusiasts, but for families, locals, and people wanting to do a bit of a tiki tour around the South Island too.
"Not only will we have some fantastic racing during the festival, but there will plenty to keep everybody entertained as well. Anybody and everybody can come along dressed up in their retro costumes, enjoy the kids zone, the food and beverage vendors, the hospitality zones, the car rally through Southland, and the big disco party being held at Bill Richardson Transport World on the Friday night.
"We're hoping to bring a few hundred people south, just in terms of competitors, their crew, and their families. There's going to be a great atmosphere, and we'd love for people from all around the country and, of course, right here in Southland to get behind it."
There are multiple ticketing options available, for people to pick and choose what suits them.
Those keen on heading south can also score a free motorhome camping berth on-site for the duration of the George Begg Festival. Organisers are offering ticketholders (in certified self-contained campers only) who opt for a Track & Hospo Pass – 3 Days, or a Track Pass – 3 Days, a spot in the Motorhome Zone.
Racing classes announced so far include Formula Pacific/Atlantic, Historic Formula Ford, Formula Junior, Historic Touring Cars (1982 – 2000), Modern Touring Cars (post-2000), Pre-1978 Classic Saloons, Vintage Racing Car (VCC), Historica OSCA & Shellsport, HVRA (FIA/SCCA/Historic Cars, 1960 – 1977), and Historic GT, pre-2012 FIA GT Cars (including Porsche 996 and 997, Ferrari 458, and older GT Cars).