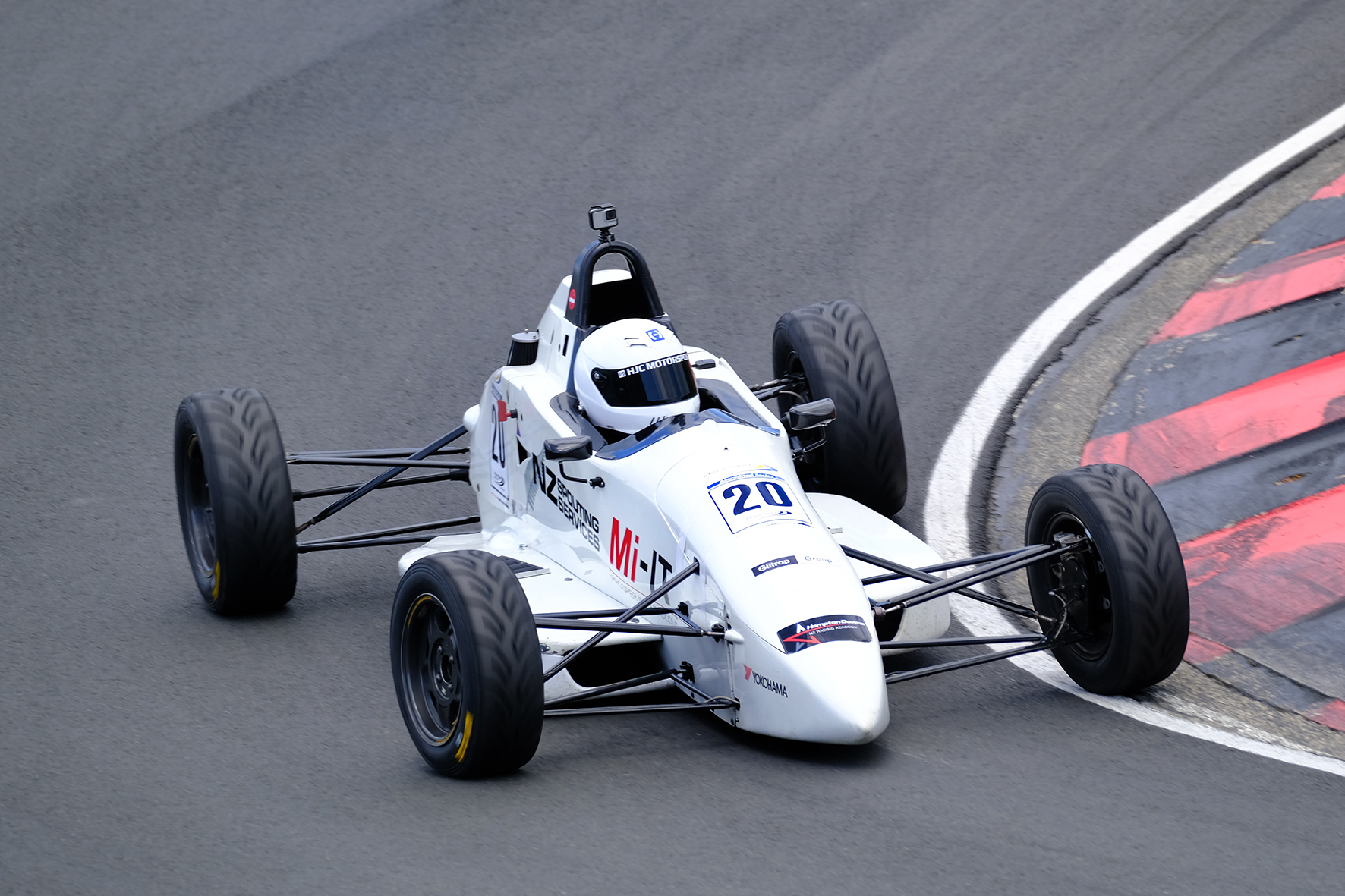 Bakkerus seeks to extend lead in North Island Formula Ford Series this weekend
Hayden Bakkerus will look to defend his considerable lead in the 2022 Giltrap Group North Island Formula Ford Series (NIFF) as it heads to its third round at Pukekohe Park Raceway, Auckland, on Sunday. Having won the opening race in the series, Bakkerus (Mygale) has an 87-point lead over NIFF Scholarship rookie Joshua Andrew (Van Diemen RF01) with Sebastian Manson (Spectrum 015) a further 11-points back in third.
The three-race weekend is the last hit-out for drivers heading to the first of two NZ Formula Ford Championship Super rounds starting next weekend in Taupo. Bree Morris (Ray GR17) won two of the three races at the last round in her first outing in the 2022 NIFF season, proving that she will be the one to beat this weekend.
Returning to the series will be Liam Sceats, while South Island driver Simon Hunter (Mygale SJ08A) will make his second appearance having twice stood on the podium in Taupo. In the mix will also be Leo Scott (Spectrum) and Kyan Davie (Spectrum 015) who initially led the series after the first round and Shane Drake (Van Diemen RF92) will make his North Island debut.
Supporting the event is the NIFF Technical Academy with a number of young engineers from the University of Auckland's Formula SAE program helping teams throughout the NIFF pits.
Up for grabs is a $500 cash prize sponsored by the Hampton Downs NZ Racing Academy for the fastest qualifier. The award is part of the $60,000 prize pool from the Tony Quinn Foundation with funding for travel and testing opportunities with TOYOTA GAZOO Racing NZ.
After qualifying, drivers will compete in three races across the day using the long Pukekohe straight which should encourage draughting and passing. The Giltrap Group North Island Formula Ford Series is also supported by Yokohama.