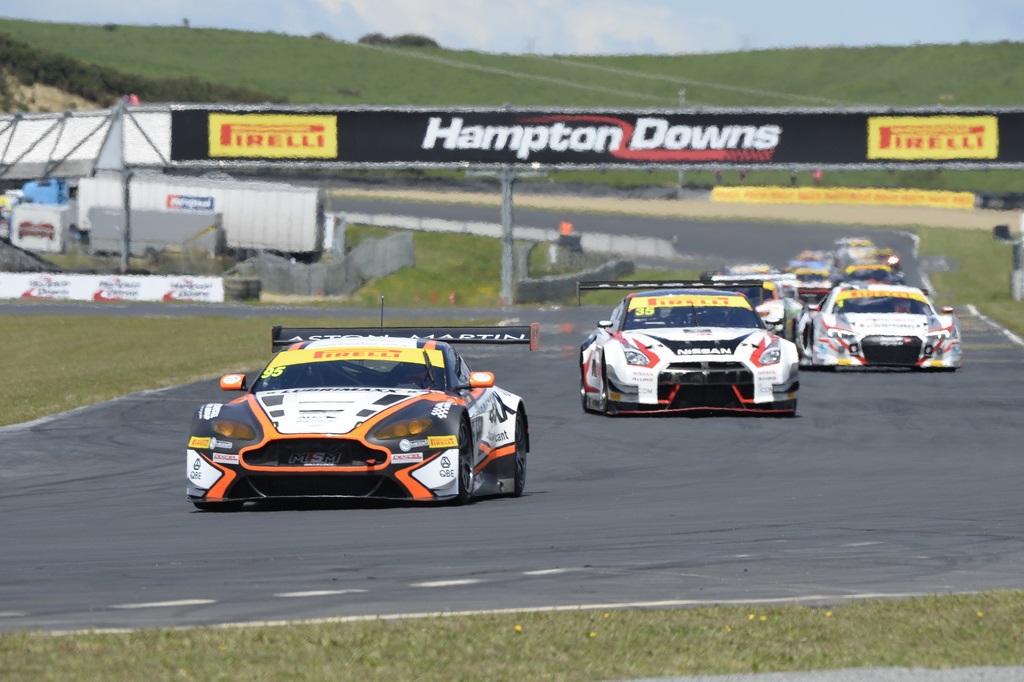 Australian GT title to be decided at Hampton Downs 500
This year's Australian GT Championship will be decided at the Laser Plumbing & Electrical Hampton Downs 500 on October 13-14. The event will feature some of the finest GT production cars in the world including Audi, Aston Martin, BMW, Ferrari, KTM, Lamborghini, McLaren, Mercedes-AMG, Nissan and Porsche
"We've seen some incredibly competitive racing this season with six drivers still in the running as we head to Hampton Downs," says Australian GT commentator, Mat Coch. "With the points battles so close, Hampton Downs promises to be a 'winner takes all' showdown. It means the teams and the drivers can't afford to play it safe. Every one of them has to go out and push to the absolute limit and that's bound to make for some exciting racing."
Fraser Ross leads the championship in the McLaren 650S GT3 ahead of Peter Hackett (Mercedes AMG GT3) with Australian-based Kiwi, Steve Richards (BMW M6 GT3) sitting in third place.
The name Richards is synonymous with New Zealand motorsport and Steve, the son of the legendary Jim Richards, is looking forward to the season finale at Hampton Downs.
"We're very much in contention going into the final round at Hampton Downs and the car has been fantastic," says Richards. "We're coming from a few points back but you've got to be in it to win it so we're looking forward to having a good crack at it."
"The track at Hampton Downs suits our car and we were well placed last year until we had a problem with the car. We've had a few reliability issues in the past but the car hasn't missed a beat this year and Michael Almond has done a great job as my co-driver for the endurance events."
This year the Australian GT Championship and Australian Endurance Championship have been run together which means two different championships will be decided at Hampton Downs.
"In the last two years we've seen fabulous racing at Hampton Downs, which is a tricky circuit that really tests every part of these incredible GT3 machines and I've no doubt we'll see another nail-biter this year," says Coch.
Laser Plumbing & Electrical are back as naming rights sponsor of the Hampton Downs 500 and Terry Bluck, the Auckland franchise holder and one of the driving forces behind the company's sponsorship of the event, is looking forward to a great weekend of racing.
"The feedback we got last year was that everyone who went had an amazing time," says Bluck. "I'm looking forward to another great spectacle and I'd like to acknowledge the support we've received from Tony Quinn, Mike Marsden and all the team at Hampton Downs."
The format for the Australian GT decider is a 101-lap race on Sunday, October 14 with two qualifying sessions and a 30-lap qualifying race on Saturday to decide the starting grid.
It's shaping up to be a busy weekend at Hampton Downs with big fields expected for the support categories including Enzed Central Muscle Cars, BMW Racing Series, Porsche Racing Series and SsangYong Actyon Utes.