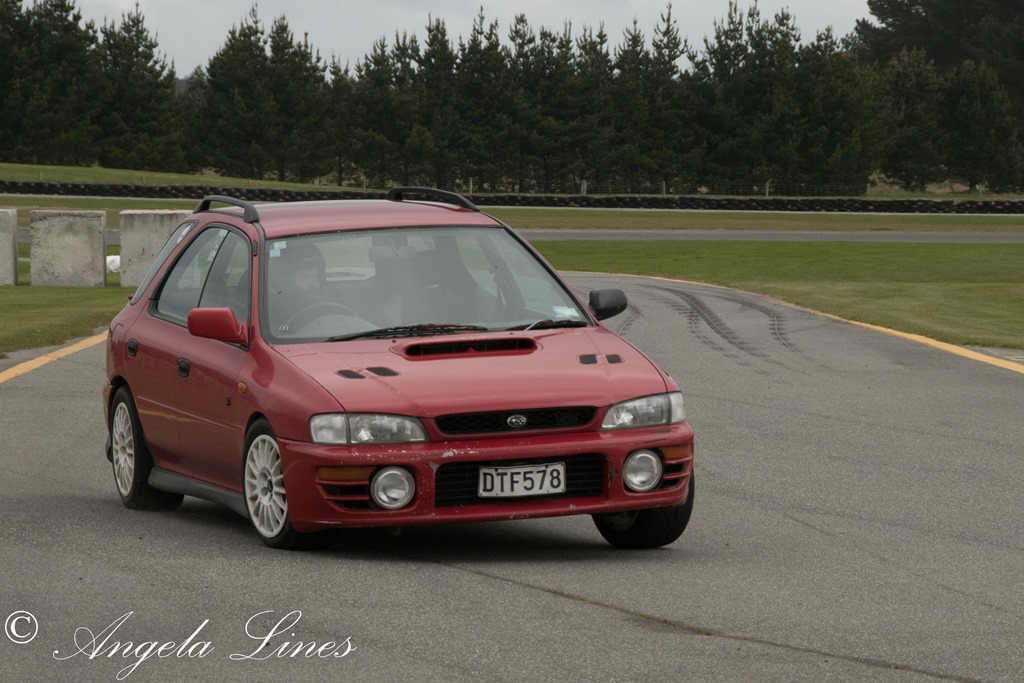 Evolution Motorsport ClubSport Championship underway
The opening round of the Southland Sports Car Club's annual Clubsport Championship takes place at Teretonga Park on Sunday (19 August).
The championship is supported once again by Evolution Motorsport and they have increased their generous support still further this year by providing a Toyota Levin which the club will make available to competitors at each round (by prior arrangement).
Clubsport is entry level motorsport consisting of events such as motorkhanas and autocross. A motorkhana is a tight course around cones that particularly suits small, nimble cars. Competitors tackle three different challenges and get three runs at each. Round 1 on Sunday will see the motorkhana sign-in from 8.30am with competition from 9.30am while the afternoon will see a sealed autocross with sign-in from 12noon and competition from 1pm. That event sees cars make a run of approximately one to two minutes against the clock. Competitors get an indian file familiarisation run before getting three or four timed runs to try and achieve their fastest time. Competitors in the Autocross require a fire extinguisher, overalls and a helmet although helmets can be hired from the club on the day. Cars for both events must be of Warrant Of Fitness standard.
Entry fee for the Motorkhana is $20 and the Autocross $30 while should anyone wish to use the Evolution Motorsport Toyota an additional fee of $20 is required to cover costs. Spots in that car are limited at each round so contact Stacy Lines – Clubsport Co-ordinator at 027 507 6452 or stac.ang@xtra.co.nz who is also able to provide information on any aspect of clubsport.
New competitors are most welcome and those who are not club members are able to contest two events to decide if they wish to continue before joining the Southland Sports Car Club.
Clubsport is a cheap, fun and welcoming environment in which to become involved in motorsport so contact the club if you have any questions.
In another new innovation competitors and interested parties are invited to a pre-season get together at Evolution Motorsport's workshop, Dee Street, Invercargill (next to the Lone Star) on Tuesday evening, 14 August from 7.30pm to have a pre-season catch-up to hear about the changes to the championship this season, to look at gear available from Evolution Motorsport and hear about the requirements for gear.
It's also a great chance for a catch up and to check out some cool race cars in the Evolution Motorsport workshop! Refreshments will be provided.
The Evolution Motorsport Clubsport Championship will be contested over six rounds this season:
EVOLUTION MOTORSPORT CLUBSPORT CHAMPIONSHIP
Round 1: Sunday 19 August 2018
Round 2: Sunday 23 August 2018
Round 3: Thursday 25 October 2018 (Motorkhana Only)
Round 3: Sunday 28 October 2018 (Autocross Only)
Round 4: Sunday 18 November 2018
Round 5: Thursday 31 January 2019 (Motorkhana Only)
Round 5: Sunday 3 February 2019 (Autocross Only)
Round 6: Sunday 3 March 2019
For further information: Clubsport Co-ordinator Stacy Lines at 027 507 6452 or stac.ang@xtra.co.nz
PHOTOGRAPH – Clubsport action from last season – please credit Angela Lines