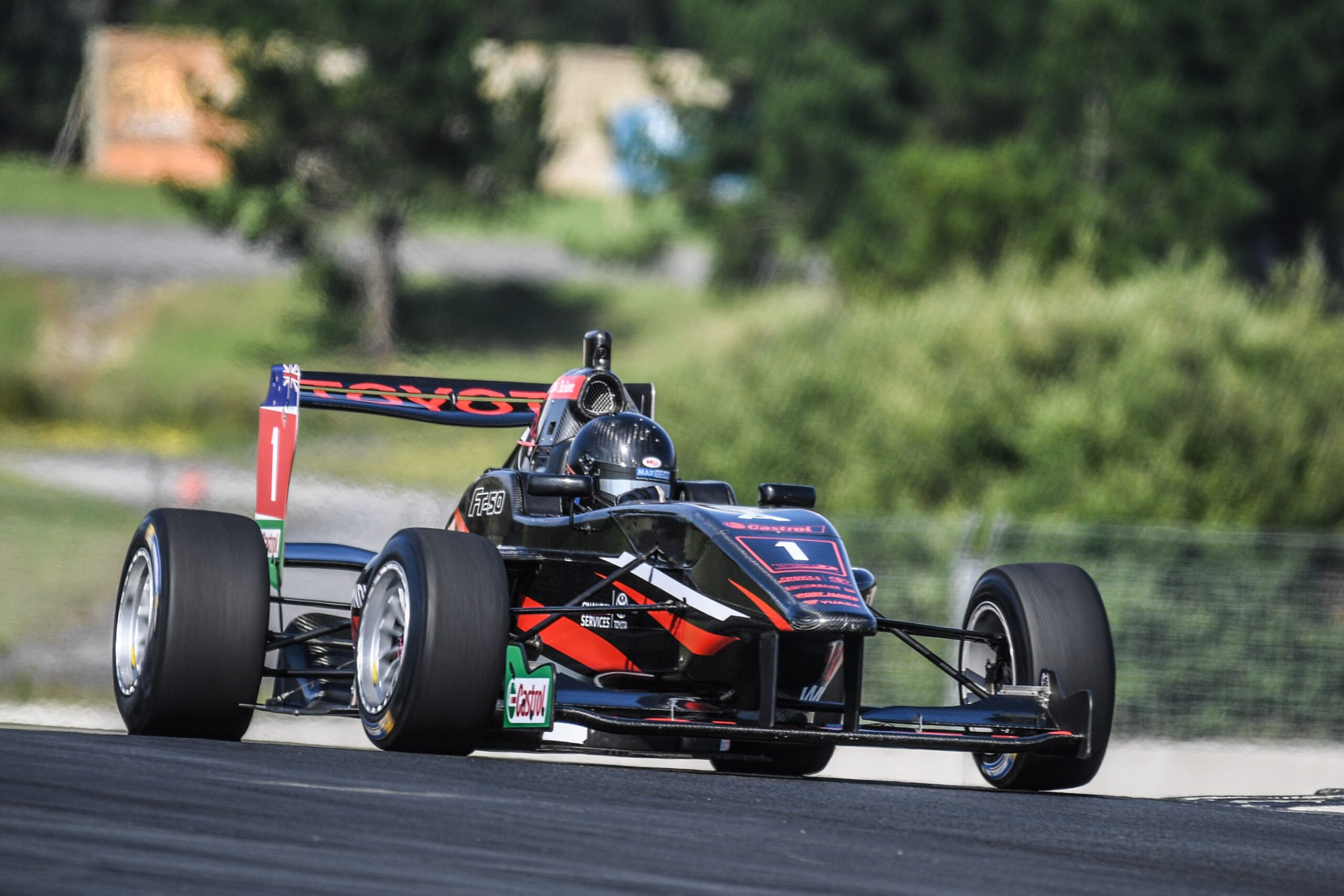 Australian F4 Champion tests FT-50
2018 CAMS PAYCE Australian F4 Champion Jayden Ojeda got his first taste of a Castrol Toyota Racing Series FT-50 when he tested at Hampton Downs this week.
The test was a joint initiative between Toyota Racing New Zealand and CAMS (Confederation of Australian Motorsport) to build closer links across the Tasman, with the drive awarded to the driver who scored the most points over the final two rounds of the CAMS PAYCE Australian Formula 4 Championship.
Not only did Ojeda score the most points over the final two rounds, but he also won the championship. Getting his first taste of the FT-50 at the 2.7km Hampton Downs circuit, Ojeda said he thoroughly enjoyed the test day clocking up nearly 50 laps.
"It's definitely an interesting car, a lot different to what we have back at home in F4. A lot more power, a little bit more aero," said Ojeda.  "I started off the day running used tyres, so I was struggling a little for grip but it was good to get used to the car. Then I did a new tyre run and it was unreal. A different creature with new tyres on it."
Ojeda was guided through the test day by Toyota Racing Series Category Manager, Nicolas Caillol.
"I really enjoyed working with Nico. He has been around the world engineering cars, and knows what he's talking about. Giving me a lot of feedback as to what to expect from the car and the tyres and helping me to work on a few things here and there."
Ojeda also had an opportunity to look through the Toyota Racing Series facility at Hampton Downs and was suitably impressed.
"Amazing, world class facility. I can understand why they have a big glass window there so people can have a look through because it is that immaculate. Completely different to anything I have ever seen, and the way they prepare the cars is world class."
As for the future, Ojeda says he is open minded, but the long-term goal would be the World Endurance Championship. "I'm not too sure where to go for next year and I have a few things in the works, but ultimately the end goal is to get into the World Endurance Championship, that's where I'd like to see myself. But who knows what doors might open along the way."
The Toyota Racing Series has been New Zealand's only international single seater championship for 15 years and runs for five consecutive weekends in January and February culminating in the New Zealand Grand Prix. With Artem Markelov making his practice debut for Renault at his home Grand Prix at Sochi in Russia on September 30th, no less than ten graduates of the series have now made it to Formula One as race or test drivers. That number is expected to rise significantly from the 2019 series onwards with the addition of the Super Licence points for the first time in the championship history.
Caption: "It's definitely an interesting car, a lot different to what we have back at home in F4" – Jayden Ojeda tested the Toyota FT-50 yesterday.  Picture Bruce Jenkins.
Release: Toyota Racing NZ