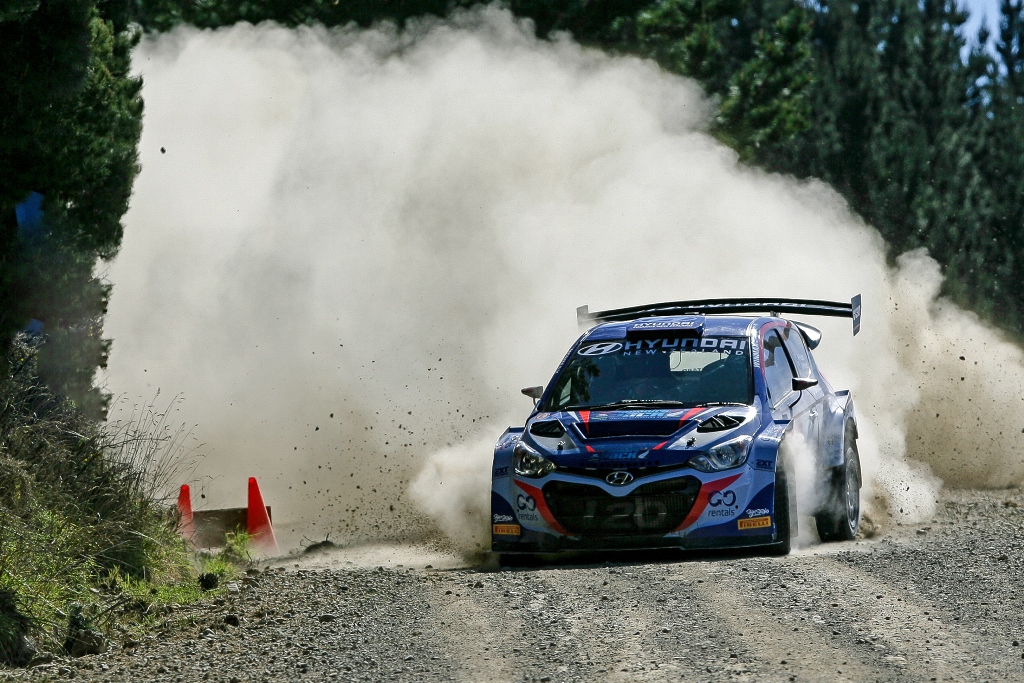 Ashley Forest Rallysprint live for first time in over 30 years
The iconic Ashley Forest Rallysprint will be streamed live this weekend for the first time in more than 30 years.
While it won't be a big television production of previous live telecasts, a mulit-camera live-stream feed will be available during the two days of competition and for the knock-out finals on Sunday afternoon.
The live-streaming is the brainchild of MoMac Socialising Media owner Ryan McDonald, who is keen to see New Zealand's most famous Rallysprint return to a form of live viewing.
During the 1980s the Ashley Forest Rallysprint was broadcast live by Television New Zealand and watched by thousands throughout the country, before rising broadcasting fees saw the end of the annual telecasts.
"The explosion of live streaming through online platforms like Facebook and new technology has allowed us to produce a multi-camera platform in a very cost-effective way using portable wi-fi located around the course that will connect and link up our cameras, meaning we can provide the live-streaming at a fraction of the budget for live television," said McDonald.
In preparation for the Winmax Brakes Ashley Forest Rallysprint coverage MoMac tested the process on the Canterbury Rally and the recent Hanmer Forest Rally.
"Live streaming in forest areas has its technical challenges and limitations but we've invested in more equipment to ensure the best possible coverage for the two days of Ashley Forest Rallysprint," he added.
"Our aim and vision is to promote the sport in a way that hasn't been possible in the past due to high production cost. What's really important to us, is that all competitors get equal exposure and recognition.
"What makes this so special is being able to deliver live stream video to friends, families and motorsport enthusiasts. Nothing makes us happier than hearing all the great feedback from our event coverage and although the quality is sometimes jeopardised by internet connections it's still great to offer a service that's 100% free to watch thanks to our sponsors."
Viewers will be able to tune in to the coverage via Facebook social media pages, either through the MoMac Socialising Media page or any of the supporting sponsors who are making the live-streaming possible. Search for Magnum Compliance, Carters Tyres North Canterbury, Import Parts or WRC star Hayden Paddon's Facebook page to watch the live streaming broadcast.
This weekends event has attracted the best line-up of potential winners for many years, with defending course record holder Sloan Cox returning with his purpose-built Mitsubishi Lancer Evo 8.
International rally stars Alister McRae and Hayden Paddon are also top prospects, with McRae in the ex-Possum Bourne WRC Subaru while Paddon will be in his Hyundai i20 New Zealand championship winning car, up-rated and pumping out 700 bhp for this event.
All of Saturday and Sunday's action will be live-streamed from the Ashley Forest course, from the first runs to the final top-2 eliminator on Sunday afternoon to determine the winner.
Release: Grant McDonald forMoMac Socialising Media Ltd
Caption: WRC star Hayden Paddon returns with his up-rated Hyundai rally car.    
Image: Terry Marshall