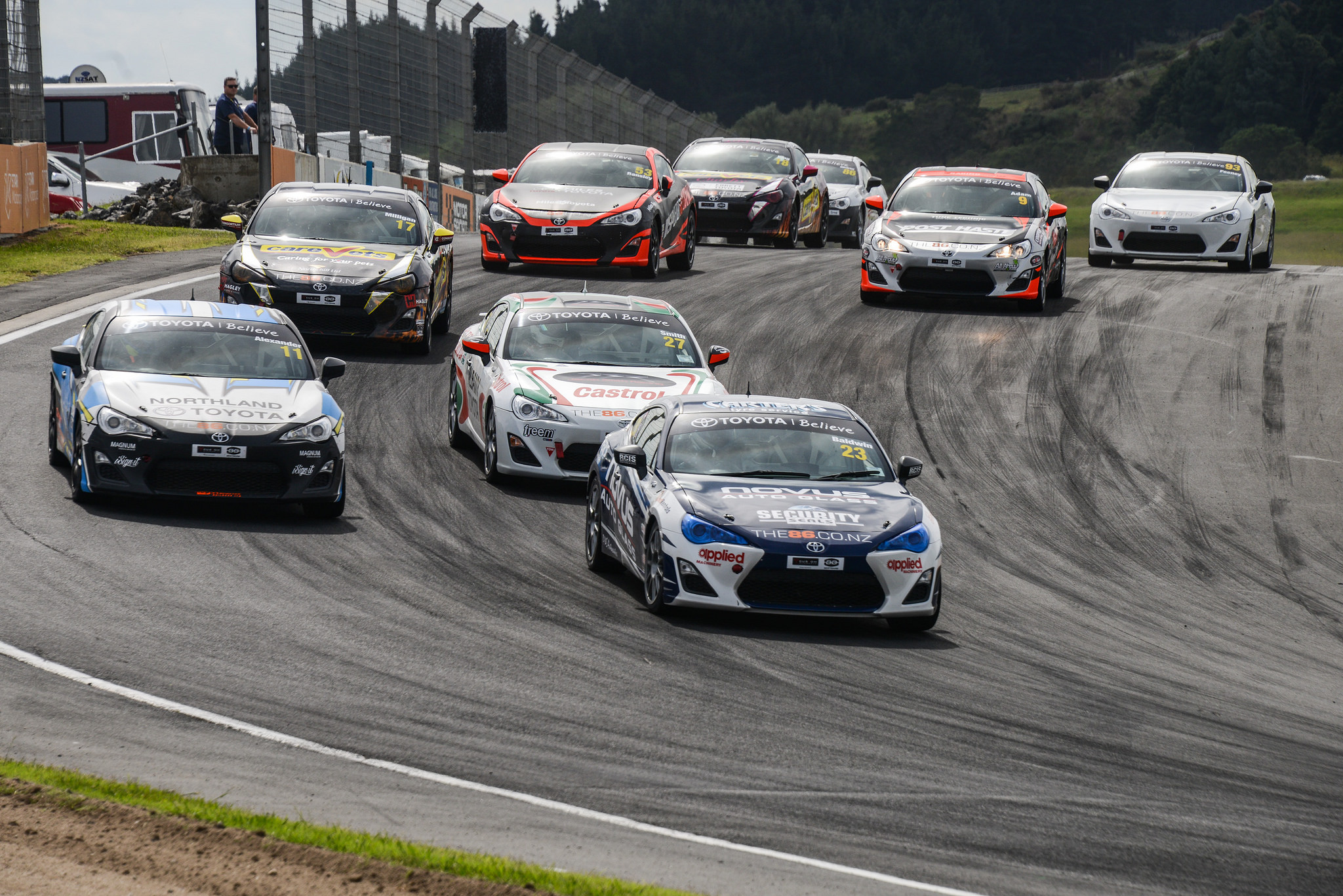 Prize pool offers big step towards Supercars dream for young NZ drivers
A career in Supercars could be one step closer for two young Kiwi racers after Toyota Racing New Zealand confirmed its best ever prize pool for the forthcoming Toyota 86 Championship.
The prizes offer the chance for two drivers not only to make a big step forward in their racing careers but also to catch the eye of the Supercars Championship teams. Top prize for the NZ series winner will be the opportunity to compete in all rounds of the 2019 Australian Toyota 86 Racing Series. On offer to the top rookie in New Zealand will be the opportunity to be part of Toyota Racing Australia's Invited Driver Program at the iconic Bathurst 1000 event.
"It's a massive opportunity for up and coming drivers in the New Zealand series to put their names out there as potentially the next van Gisbergen, McLaughlin or Coulthard," explained Category Manager Geoff Short. "Given the high quality of the drivers already lined up for next season, it's a given that the drivers who secure those prizes will be stand-out racers."
The Australian Series runs over six rounds. All are fully televised and part of the Supercars Championship weekends. This season the Australian Series has had rounds at Phillip Island in April, Townsville in July, The Bend SuperSprint weekend in August, Sandown in September, with Bathurst coming up in October and the Series concluding at the Newcastle 500 weekend in November.
"Overall it's the best ever prize pool for the Toyota 86 Championship in New Zealand and completely reflects the Toyota Racing philosophy of finding the stars of tomorrow and making a young racing driver's dream a reality," added Short.
"There's a clear opportunity for two racers this season to carve out names for themselves at the most significant motorsport events in Australasia and it's going to be fascinating to see who can reach out and make the most of the opportunity."
The Toyota 86 Championship season begins at the Supercars Championship event at Pukekohe Park in November before joining the Speed Works Motorsport NZ Championship for round two on Pukekohe's original 'short course' configuration. The championship then heads south for weekends at Highlands Motorsport Park and Teretonga before heading to the New Zealand Grand Prix meeting at Manfeild Circuit Chris Amon in February. It concludes at Hampton Downs in March with a non-championship endurance racing weekend in Taupo a month later.
The full schedule for the Toyota 86 Championship is as follows:
November 2-4 – Pukekohe (with Supercars)
December 7-9 – Pukekohe short track (no back straight chicane)
January 11-13 – Highlands Motorsport Park, Cromwell (with Castrol Toyota Racing Series)
January 18-20 – Teretonga Park, Invercargill (with Castrol Toyota Racing Series)
February 8-10 –  NZ Grand Prix at Manfeild, Manawatu (with Castrol Toyota Racing Series)
March 9-10 – Hampton Downs Motorsport Park, North Waikato
Caption:  There are some fantastic opportunities awaiting the series winner and top rookie from the 2018-2019 Toyota 86 Championship.
Picture: Bruce Jenkins
Media release: Toyota Racing