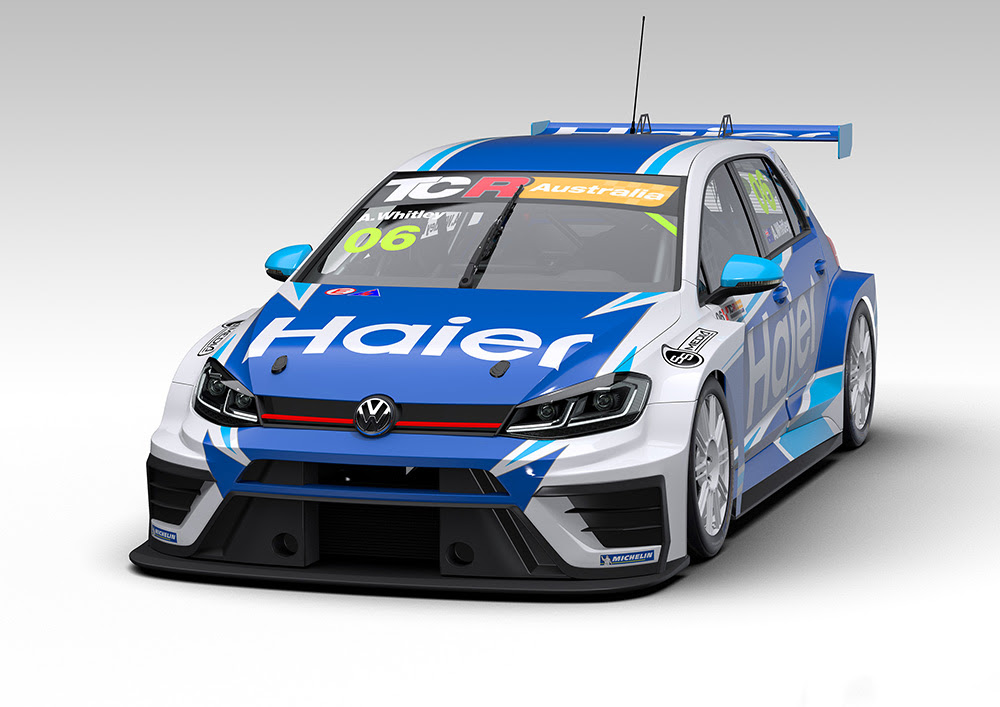 Alexandra Whitley secures major support for TCR Asia Pacific Cup
Alexandra Whitley has confirmed she will be back in the Volkswagen Golf GTI TCR that she raced last year for the TCR Asia Pacific Cup at Albert Park this weekend.
The Australian-born New Zealand resident will team up with Melbourne Performance Centre for the Formula 1 Rolex Australian Grand Prix event with backing from multinational home appliances and consumer electronics company Haier.
Using the international status of the TCR Asia Pacific Cup as its first venture into motorsport sponsorship in Australia, Haier is based in Qingdao, China, and is regarded as one of the biggest appliance companies in the world.
Whitley's deal with Haier and MPC is for the Grand Prix event only but is working on securing the right level of support to continue through seven round carsales TCR Australia Series.
Whitley scored three top 10 finishes in last year's series, including a best result of ninth in Race 2 at Phillip Island.
During the Australian motorsport off-season, Whitley has been keeping race fit by comping in New Zealand in the V8 touring cars.
The carsales TCR Asia Pacific Cup will feature three races, with the meeting starting with two practice sessions and qualifying on Thursday.
"I'm really excited to be racing at the Grand Prix. It's a new track for me and I'm looking forward to the hype of the weekend," said Whitley.
"I'm proud to be representing Haier on the global stage of a major event like this. I'm very thankful for their support and we are going to be doing our best to get the Volkswagen near the front of the field.
"I'm stoked to be back and put into place what I learnt last year. It was a terrific series to be involved with and I'm aiming to get onto the grid for every race this year."