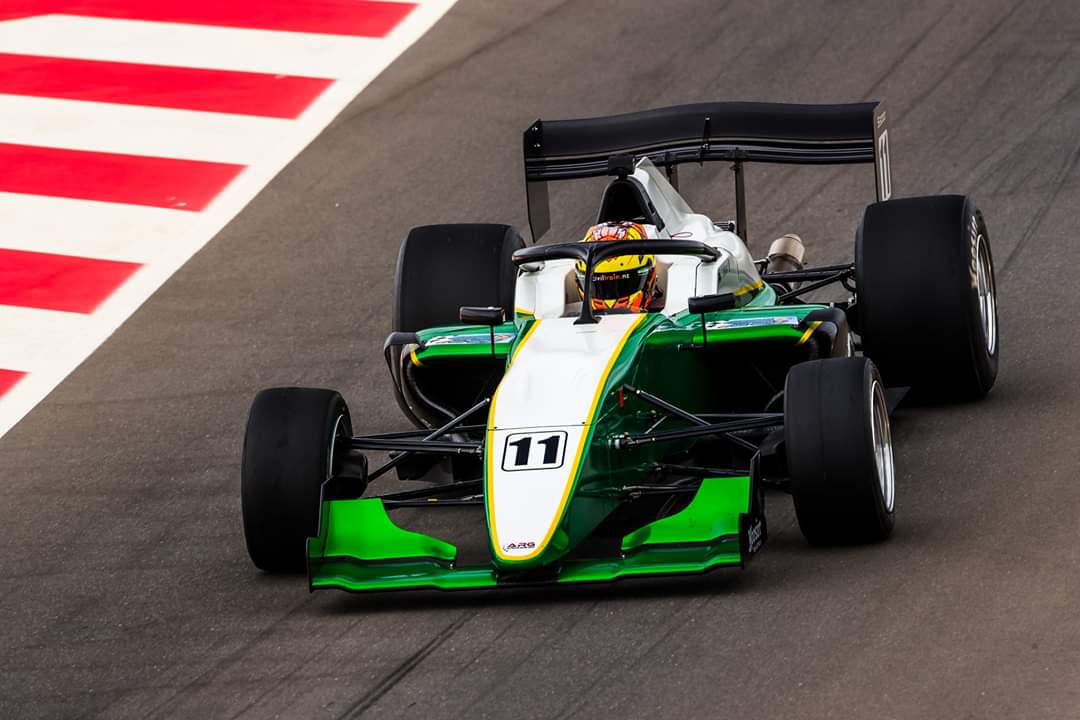 Massive opportunity for Jordan Michels
Young Southland racing driver Jordan Michels will line up as part of a star-studded grid at the Australian Grand Prix meeting at Albert Park in Melbourne this weekend.
Michels will drive an S5000 car in one of the support races at the event. The cars are Australia's fastest race cars based around the French designed Onroak-Ligier chassis fitted with a 560hp 5 litre Ford V8 engine and a Holinger 6 speed sequential transaxle.
"It is still sinking in and it is all a bit surreal," said Michels on his return from testing the car in Australia recently. "Australian Greg Woodrow, who used to engineer me in Formula Ford, rang and asked if I would like to drive at the Melbourne Grand Prix. Soon after I was on a plane to Melbourne."
The drive came about as Woodrow was selling a race transporter to Albert Callegher. Callegher is an Italian with his own racing history and in the course of discussions Woodrow asked Callegher who his driver was. "At that stage Albert did not have a driver so Greg recommended me," says Jordan. "Albert will engineer the car while Greg's team will run it. Greg and I have had a very good friendship from the beginning of our time in motorsport together and even when we ran ourselves I was on phone to him quite a lot so it is quite cool the two of us can do this together."
The field contesting the races at the Grand Prix is stunning including former Formula 1 drivers Rubens Barrichello and Giancarlo Fisichella plus current Bathurst Champ and former GP2 racer Alexandre Premat of France and current Williams Formula 1 test and reserve driver Jack Aitken. Barrichello won eleven Formula 1 Grand Prix races and Fisichella three, including one at Albert Park.
"It is a quality field and when I was playing Formula 1 games on Xbox you would never imagine you would one day have the chance to race with some of the greats. The drivers on the grid are of a very high standard and the cars are hard to drive so it will be quite a challenge."
Michels tested at Winton Motor Raceway and Tailem Bend in preparation for the drive. "The car is a handful. It has plenty of horsepower, you're doing 280 km/h at the end of the straight at Tailem Bend and you have to stop it wheel spinning all the time. The acceleration is phenomenal."
Practice and qualifying takes place on Thursday followed by a race each day. Friday and Saturday are qualifying races before the feature on Sunday for the Alan Jones Cup.
"Without a doubt, the Grand Prix crowd will be the biggest I have ever raced in front of but once you get the helmet on and roll out it's like anywhere else although I am looking forward to the environment. It's probably the first time a Southlander has raced at a Formula 1 Grand Prix meeting. Albert Park is an exciting circuit and I know which way the corners go. I biked around the circuit recently with Tommy Smith who we ran in Formula Ford in New Zealand a couple of seasons ago. It was surreal. Tommy raced there last year and he has given me some advice."