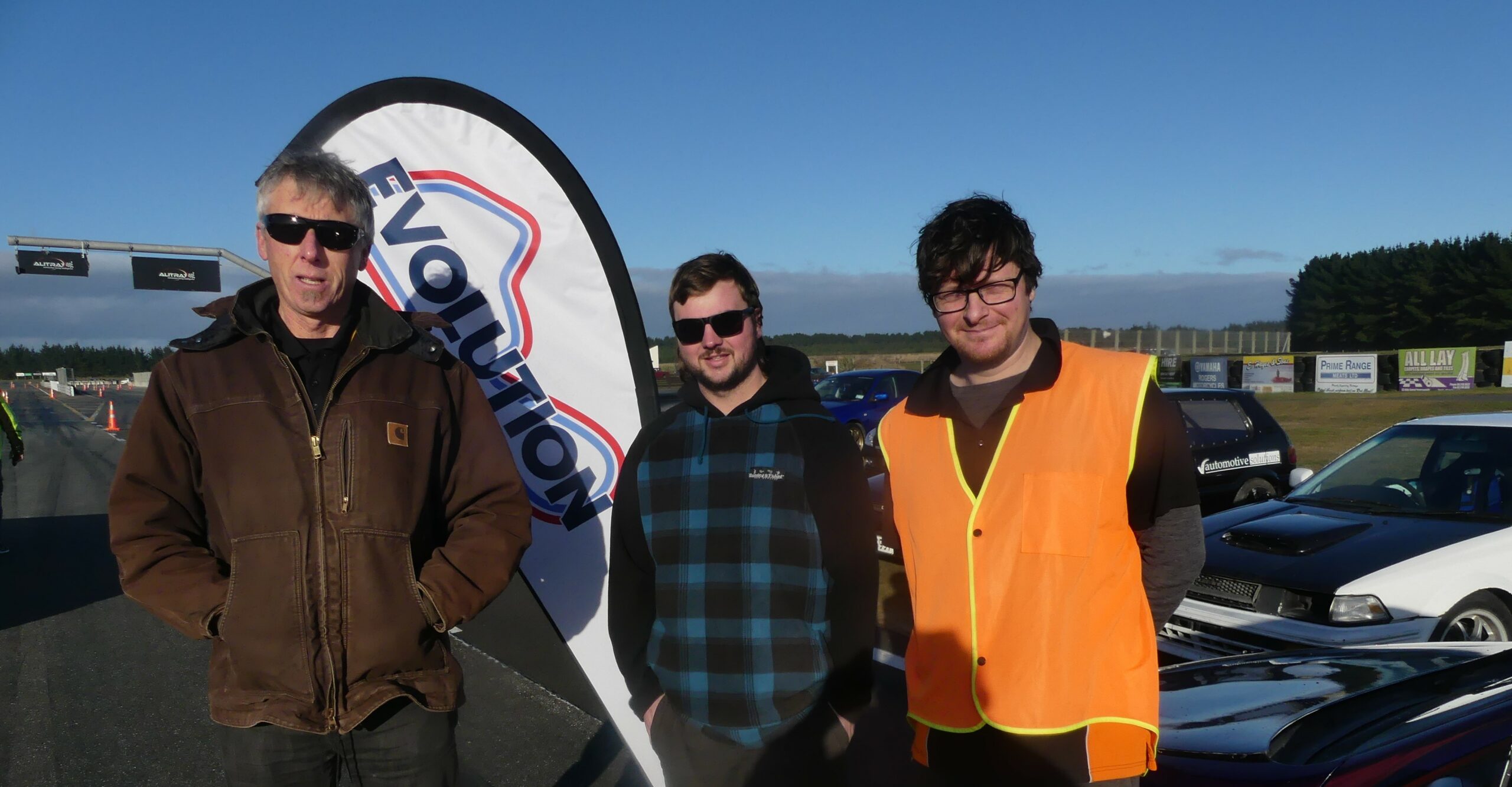 Welcoming, affordable and fun ClubSport at Teretonga Park
A new season of entry-level ClubSport is underway at Teretonga Park in Invercargill and there has never been a better time to give grassroots motorsport a go.
The Southland Sports Car Club run a six-round championship sponsored by Evolution Motorsport each year with each round consisting of a Motorkhana and Autocross, events where you can test your skills against the clock. Motorkhana sees competitors doing timed runs around cones on tarmac and grass while Autocross is slightly more high-speed option with a little more safety equipment required. Drivers as young as twelve years old can compete. You can use your own car or have a go in the Evolution Motorsport Nissan Sentra. It is the cheapest motorsport one can find in New Zealand, with entry into a motorkhana just $30, Autocross $45, plus for a small, additional charge you can use the Nissan Sentra.
Cindy Cooper is a great example of someone coming into the sport and getting real enjoyment from it. Cindy's dad used to race at Teretonga Park but in those days it wasn't the thing for young females to compete. Now married to Gregg Cooper, she, Gregg and son Josh all compete in ClubSport. "It was a bucket list thing for me. Gregg and Josh were competing and when Gregg decided to compete in his Ford Escort it left a car spare for me to compete in so I asked, "can I have a go?" "It is absolutely fun. Everyone is so nice. I don't feel at all inferior, everyone is egging you on to do well. I love it."
"Anyone can do it," says ClubSport co-ordinator Anthony Ralston. "It can be as laidback as you want it to be or you can take it seriously. Skill level wise it is suitable for anyone, any level of fitness, virtually any age."
ClubSport sponsor, Rick Michels of Evolution Motorsport, says his company enjoys supporting grassroots level motorsport and enticing new people into the sport. That's why we back it."
Southland Sports Car Club President, Ian Richardson, says "ClubSport represents the historic beginnings of the club where cars were driven out to the circuit to compete before being driven home again. While motorsport has moved to high tech and high dollars, ClubSport is like it was back in the day and is a good connection to that history. Not only that but it gives the opportunity to go out and participate in face-to-face competition away from our screens."
The next round of the Evolution Motorsport ClubSport Championship takes place at Teretonga Park this Sunday, 11 September, from 9.30am.
Anyone wishing to learn more can contact Southland Sports Car Club ClubSport co-ordinator Anthony Ralston at 0273 093 986.