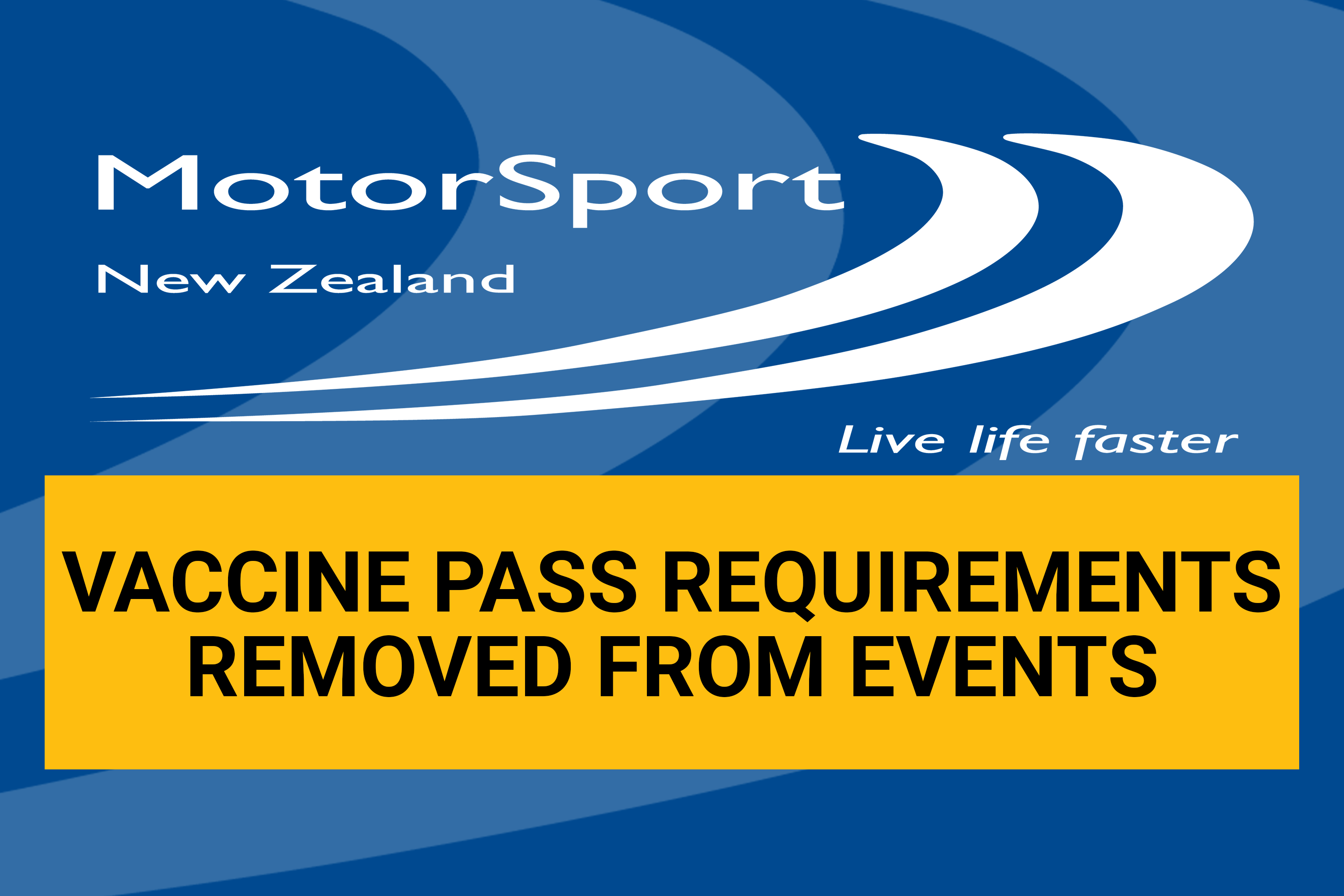 Vaccine Pass requirements removed from events
The New Zealand government has removed the requirement to present a My Vaccine Pass at events. MotorSport New Zealand will not require the use of My Vaccine Passes at permitted events, however, businesses, organisations, venues and clubs can choose to make this their own requirement if they wish.
The Back in Motion guidelines have been updated to reflect this change and are available to download at on our website.
As always if you have any questions or concerns, please contact the MotorSport New Zealand team who will be able to help you out.