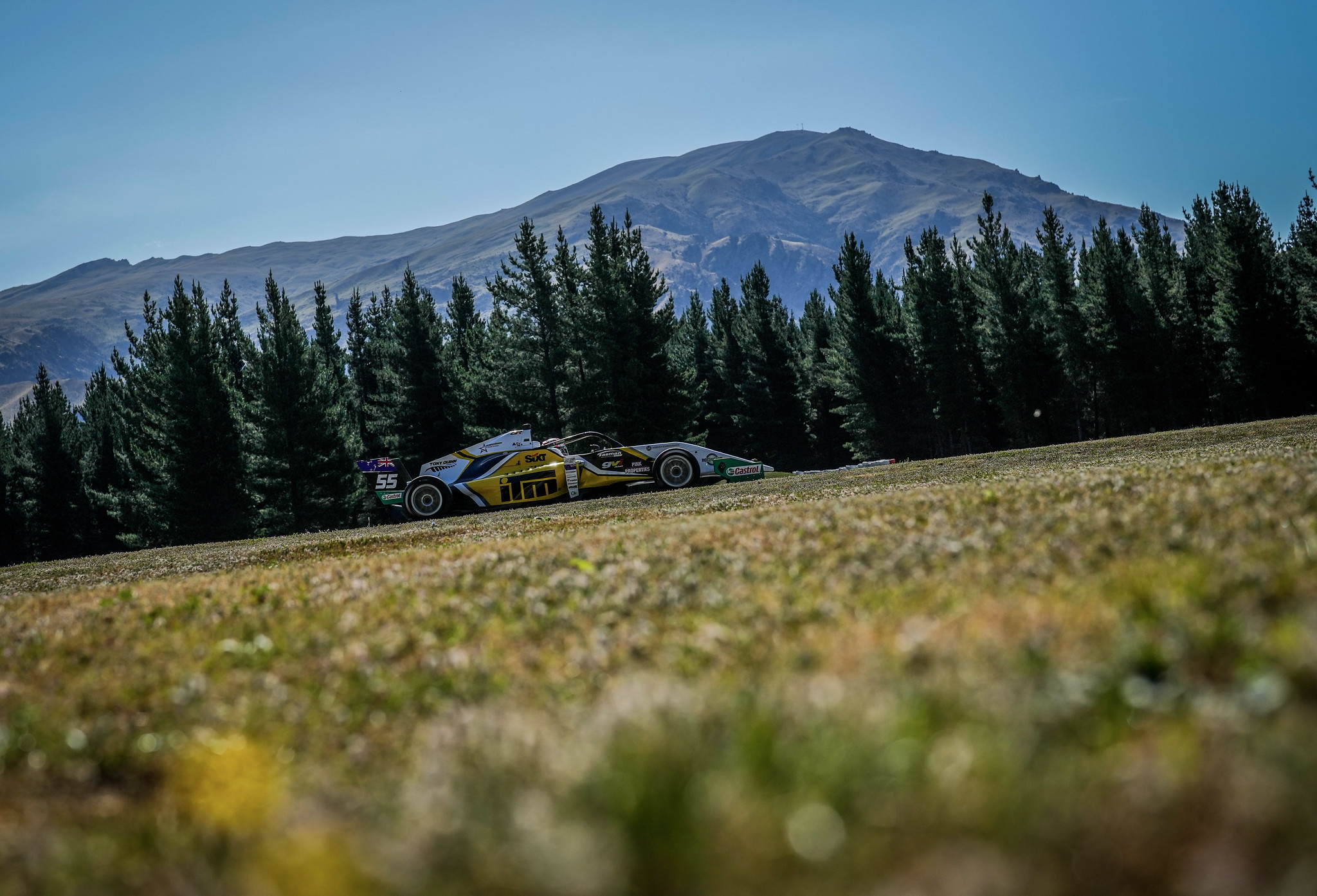 TOYOTA GAZOO Racing New Zealand makes giant stride towards carbon neutral motorsport
TOYOTA GAZOO Racing New Zealand will continue its journey towards a more sustainable motorsport future for its two categories in Aotearoa following a successful dyno test programme with carbon-neutral fuel in its Castrol Toyota Formula Regional Oceania Championship engine.
TGRNZ sourced a small supply of the ground-breaking fuel from P1 Fuels at the WRC Rally New Zealand event towards the end of 2022. They then began an engine dyno testing programme on the 2.0L turbocharged unit used in the Toyota FT-60 cars for its international single seater series.
The engine was developed locally in New Zealand for the annual international championship as part of Toyota New Zealand's commitment to the future of NZ motorsport.
The dyno testing programme confirmed there was no loss in power or performance, reliability issues, or significant changes required in engine mapping. As a result, the motorsport operation of Toyota New Zealand confirmed this week it will now integrate this fuel into its on-track testing programme for 2023.
If successful, carbon-neutral fuel could be adopted as the official fuel for the championship as early as 2024 or 2025. That would make the Kiwi championship the first FIA Formula Regional series to genuinely use 100% sustainable fuel.
TGRNZ would then look to introduce the fuel to its Toyota 86 Championship in New Zealand as soon as possible after that and is already looking at potential partners for the project.
P1 is the global leader in carbon-neutral fuels and has a growing presence in motorsport. It's the exclusive supplier for the World Rally Championship and also powers the FIA Karting Championship as well as having partnerships with other manufacturers apart from Toyota.
Carbon-Neutral Fuels (CNF) such as P1's product are part of a large family of partly or fully-fossil-free synthetic fuels. They are blended from chemical components derived from either second-generation feedstock such as bio-alcohols generated from agricultural and urban-waste biomass, or from the industrial catalytic conversion of syngas (CO + H2), generally known as e-Fuels or Power to Liquid (PtL).
In both cases, every part of the fuel blend is of non-fossil origin, so no new carbon dioxide is introduced into the atmosphere during its use. This is because the carbon atoms in the fuels are captured from CO2 already present in the atmosphere. The carbon capturing process can be achieved naturally, through the photosynthesis of plants or algae, or artificially, through processes such direct air capture (DAC) where CO2 is taken directly from the atmosphere.
The P1 fuel shot to prominence when it was chosen by three time F1 world champion Sebastian Vettel in his collection of historic F1 cars and was publicly supported by him as a sustainable solution for the 1.6 billion internal combustion engines used in cars across the globe.
"This dyno tests have been extremely productive and after a very short space of time we are more than ready to test the carbon-neutral fuel on track and take the process to the next step," said TGRNZ Motorsport Manager Nicolas Caillol.
"Our goal, like our parent company Toyota New Zealand, is to reduce our greenhouse gas emissions by a minimum of 46% by 2030. We will do this through carbon neutrality with both of our New Zealand racing championships and set new standards for sustainability in New Zealand motorsport.
"We believe that is a fantastic way forward for the sport here and in other official FIA Formula Regional series."
TGRNZ is already Toitū Enviro Mark Bronze Certified – meaning it is officially recognised in New Zealand as being proactive on the journey to manage its carbon impact. It is also in the process of applying to motorsport world governing body the FIA for its Three Star Environmental Accreditation programme.
The FIA Environmental Accreditation Programme is designed to help automotive and motorsport stakeholders all over the world not only measure their environmental performance but also provides a framework to help them improve it.