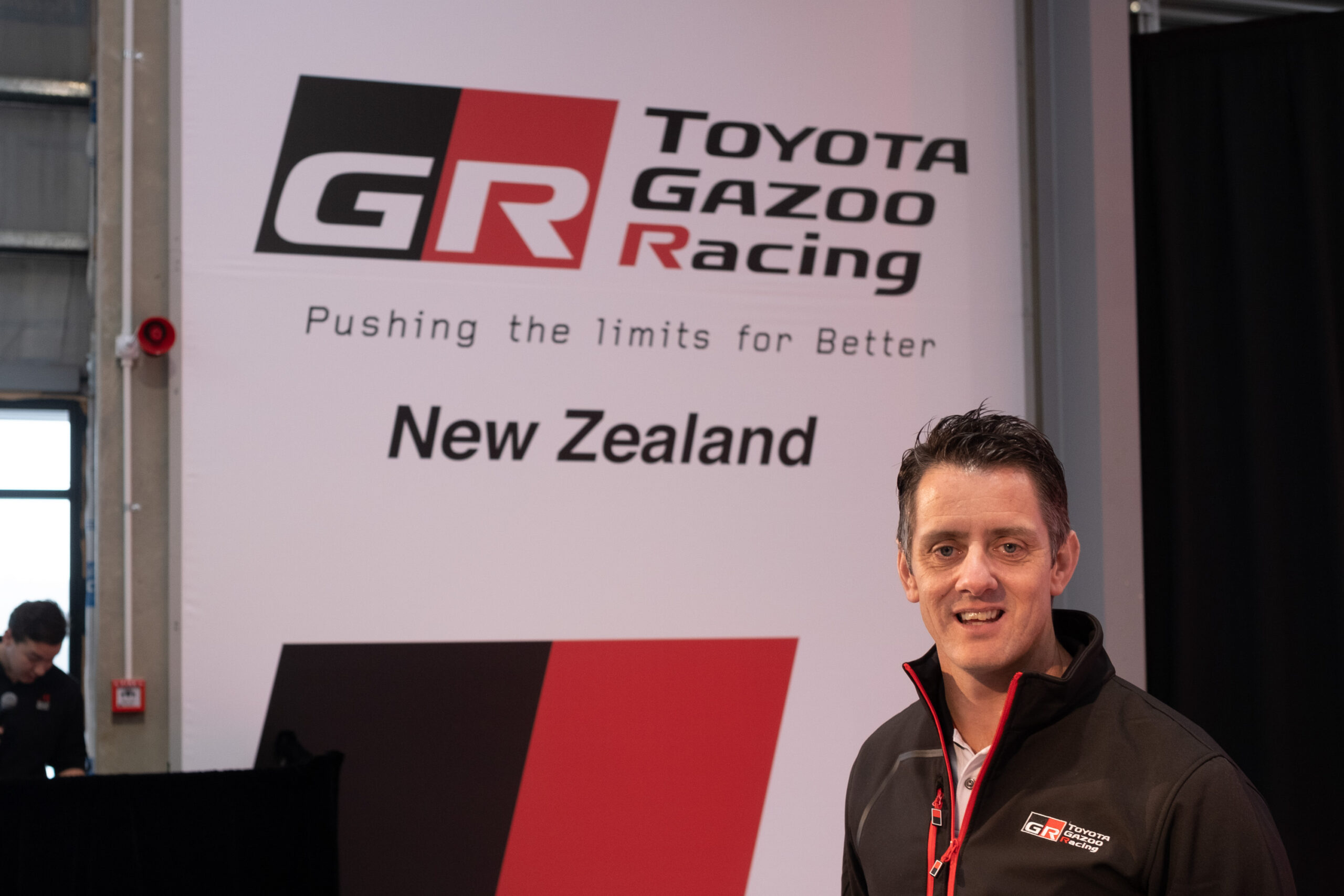 TOYOTA GAZOO Racing arrives in New Zealand
TOYOTA GAZOO Racing, a global brand established by Toyota to encompass its motorsport activities, has launched in New Zealand.
Announced yesterday, the Toyota Racing Series and Toyota 86 series will come under the umbrella brand of Toyota GAZOO Racing New Zealand, replacing Toyota Racing New Zealand.
Andrew Davis, Toyota NZ's General Manager Marketing, said Toyota motorsports initiatives are essentially activities for the creation of ever-better cars.
"TOYOTA GAZOO Racing is based on three core ideas: developing our people through motorsport; creating better cars through harsh racing environments; and encouraging new car fans via our passion for pure driving enjoyment and fun," he said.
TOYOTA GAZOO Racing has a strong presence within key global motorsport events such as the World Rally Championship, World Endurance Championship, and the Dakar Rally.  TOYOTA GAZOO Racing was formed as a company within Toyota to fast track innovation and an ability to drive change and new working methods that could influence the wider company.
"At Toyota, we believe development is best achieved in extreme conditions. That's why we compete in motorsports around the world. And why we are delighted to bring the TOYOTA GAZOO Racing brand to New Zealand," Mr Davis said.
As well as racing under TOYOTA GAZOO, the Toyota Racing Series will have a major change in 2020. The entire fleet of TRS racing cars, owned and maintained by Toyota New Zealand, will be updated with the new FT-60 chassis from Italy and new 2.0 litre turbo-charged engines sourced from Toyota Japan and developed locally in New Zealand for the category.
The new single seater is a state-of-the-art racing machine that is more like a scaled down Formula 1 car than either of its two previous machines. The chassis is similar to that used in other global junior F3 formulae but will use a new Toyota engine that will pack a powerful 270 horsepower (200 kW) making it one of the best performing junior cars on the FIA's recognised pathway to Formula 1.
Motorsport initiatives have given Toyota broad perspective and deep experience, which the company has applied to the development of numerous production cars. Some of these model line-ups are ideally suited for passing on the special motorsports' DNA, particularly Toyota's GR Series.
And after 16 years, the GAZOO Racing label will be applied to the most highly anticipated vehicle launch this year – the Toyota GR Supra, which will be launched in New Zealand next month.
"GR series sportscars are packed with technology with the passion of motorsports underpinning development" said Mr Davis.
The GR Supra is the first global model of TOYOTA GAZOO Racing's GR sports car series. The new Supra incorporates the knowledge and know-how that TOYOTA GAZOO Racing has accumulated thus far and has been developed with the goal of enabling customers to fully experience the joy of driving.
"We have positioned the new GR Supra as our flagship model and, by feeding back knowledge gained through motorsports activities into the development of new products, we intend to further expand the GR series line-up."
As well as production cars, the team at GAZOO Racing have been tasked with developing and producing a range of parts and accessories for GR production cars, with these products becoming accessible to our customers as they are made available in New Zealand over time.
"Going forward, TOYOTA GAZOO Racing will continue to work together with affiliates to create ever-better cars through motorsports activities. At the same time, through our products and Toyota stores, we aim to satisfy the passion of car lovers, and bring the joy of cars to an even wider audience," Mr Davis said.
Media release: Toyota New Zealand
Caption: Andrew Davis