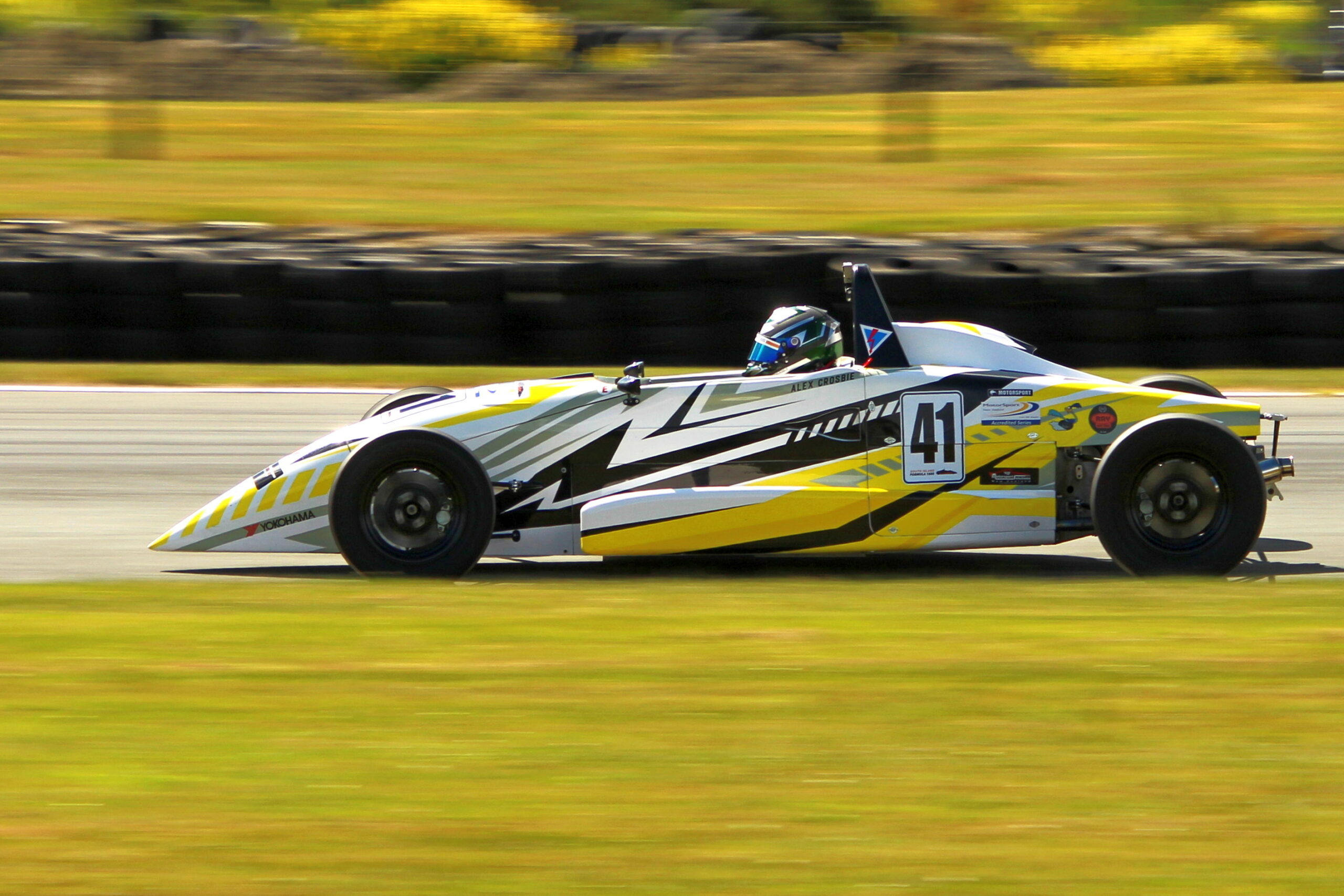 Tickets on sale for Motor Racing at Teretonga Park
Tickets are on sale for a big weekend of motor racing at Teretonga Park in Invercargill on 3/4 December.
A mighty line up of classes presented by Downer will see the OSCA Super Saloons, Historic & Classic Saloons Pre 78, South Island Formula 1600's, Historic Formula Fords, Pro 7/8 Saloons, NZ Six Saloons, Mini 7's, Pre 65 Saloons and Noel McIntyre Drainage Club Saloons on an action-packed programme.
The OSCA Super Saloons with their mix of big, noisy and extremely quick saloons will be popular as will the Historic & Classic Saloons Pre 78 cars with a real mix of machinery with a wide variety of Ford's, from Mustangs to Capri's, a Cortina, an Anglia and a Ford Escort plus Alfa's, Fiat's, a Triumph Dolomite Sprint, Datsun 120Y and a Vauxhall Viva GT.
One point of interest will be the first appearance of 15-year-old Southland driver, Alex Crosbie, at his home circuit since late last season when he sealed third place in the South Island Formula 1600 Championship and second in his class. Since then, Crosbie has won the New Zealand Formula Ford title, tested a Toyota Racing Series car, taken the round win in the North Island Formula Ford Championship at the Supercar round at Pukekohe Park Raceway and spent time at the Ferrari Driver Academy in Kuala Lumpur as well as winning the prestigious Wigram Cup in Christchurch. He comes to his home circuit second overall and second in class in this season's South Island Formula 1600 Championship so it is a great opportunity for Southlanders to catch another of their up-and- coming stars in action.
Discounted tickets are available from Auto Centre, Tweed Street, Invercargill and E Hayes & Sons Dee Street, Invercargill while children 14 & under accompanied by an adult are free.