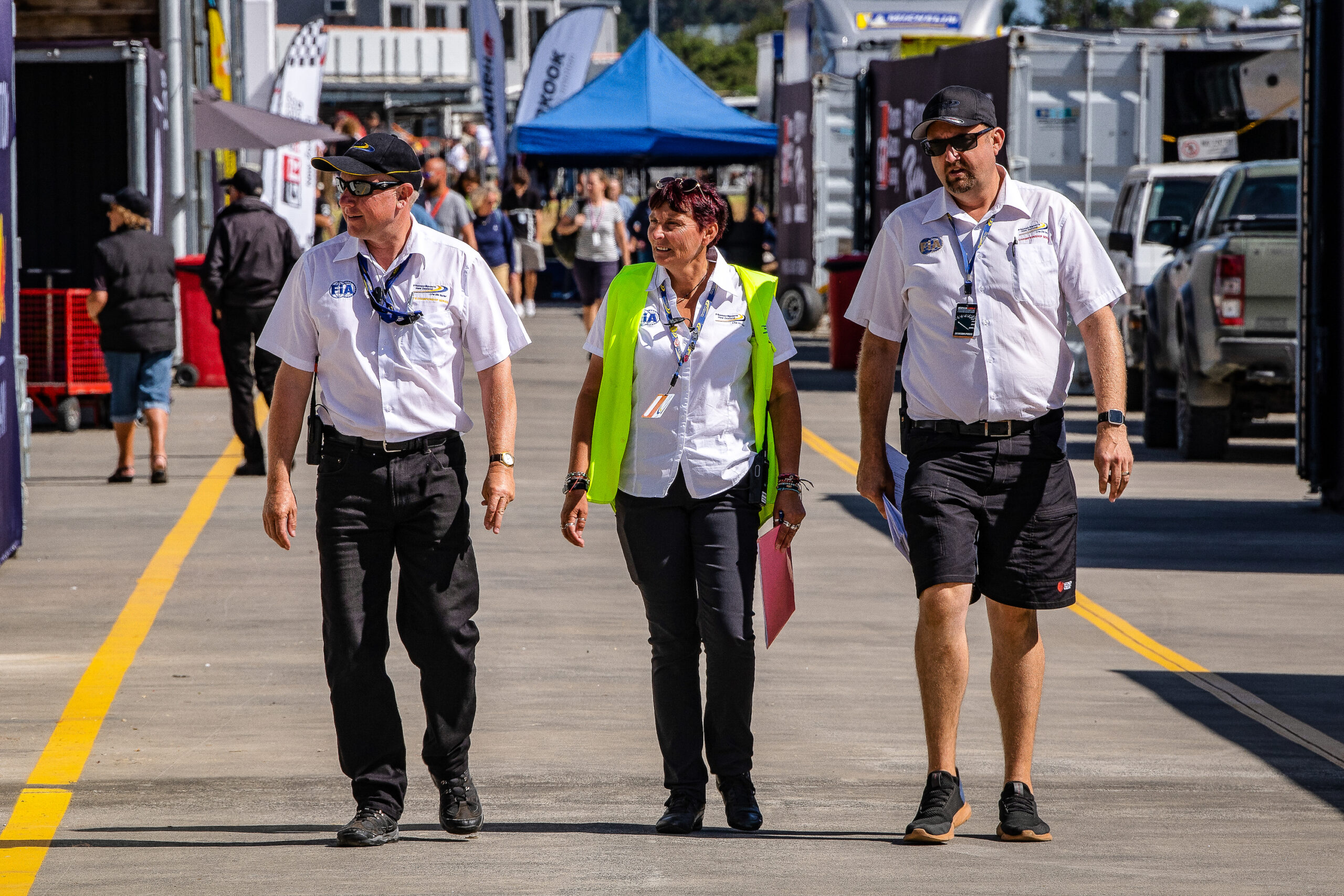 Thank you to all our volunteers!
MotorSport New Zealand would like to say a huge thank you to all the volunteers who make the sport possible! Over the last five weeks, we have seen 20 days of on-track activity, with volunteers required on all those days to make it happen.
"Volunteer roles in motorsport are many and varied." said Elton Goonan, competitions manager, MotorSport New Zealand"
"Often people just think flag marshalls, but the stewards and technical officers are volunteers too along with the championship race management team which includes event directors, race directors, race radio, CROs and DSOs.
"We're very lucky to have such a dedicated volunteer network who get right in behind our sport up and down the country and allow us to enjoy our sport."
Whilst still volunteers, the MotorSport New Zealand race management team does need funding to deliver this service to the championship competitors. These same volunteers are used across the MotorSport New Zealand Championship categories to provide consistency when dealing with the events and if needed, on-track incidents no matter how minor.
The team is made up of professional and dedicated people from all over the country who must be transported and accommodated at events. Typically the team consists of 12-15 volunteers who ensure the events are run safely and fairly.
"The race management team is a hugely vital service in our circuit racing side of the sport," said Simon Baker, CEO, MotorSport New Zealand.
"Being a competitor myself and competing at some of the MotorSport New Zealand Championship events this year I've seen first hand how much dedication and passion the team have. It is common for the race management team to arrive at the track first and the last to leave.
"I think it's an incredibly valuable service that our competitors receive and I can't thank them and all of our other volunteers who make the sport possible enough."
For our championship classes, such as the ITM NZ Formula Ford Championship or BNT V8 Championship, which demand a higher level of officiating, there is a small additional levy of $193. This helps to cover the costs directly related to transporting and accommodating the race management team at the events and supporting them in doing their role.
To put this in perspective, for a championship category with 10 cars the total MSNZ fee is $1,930. It would not be possible to go racing for such a small levy without the team kindly volunteering their services.
MotorSport New Zealand understands that the sport is expensive and shys away from increasing costs when possible, including the participation levies which have not increased in nearly five years.