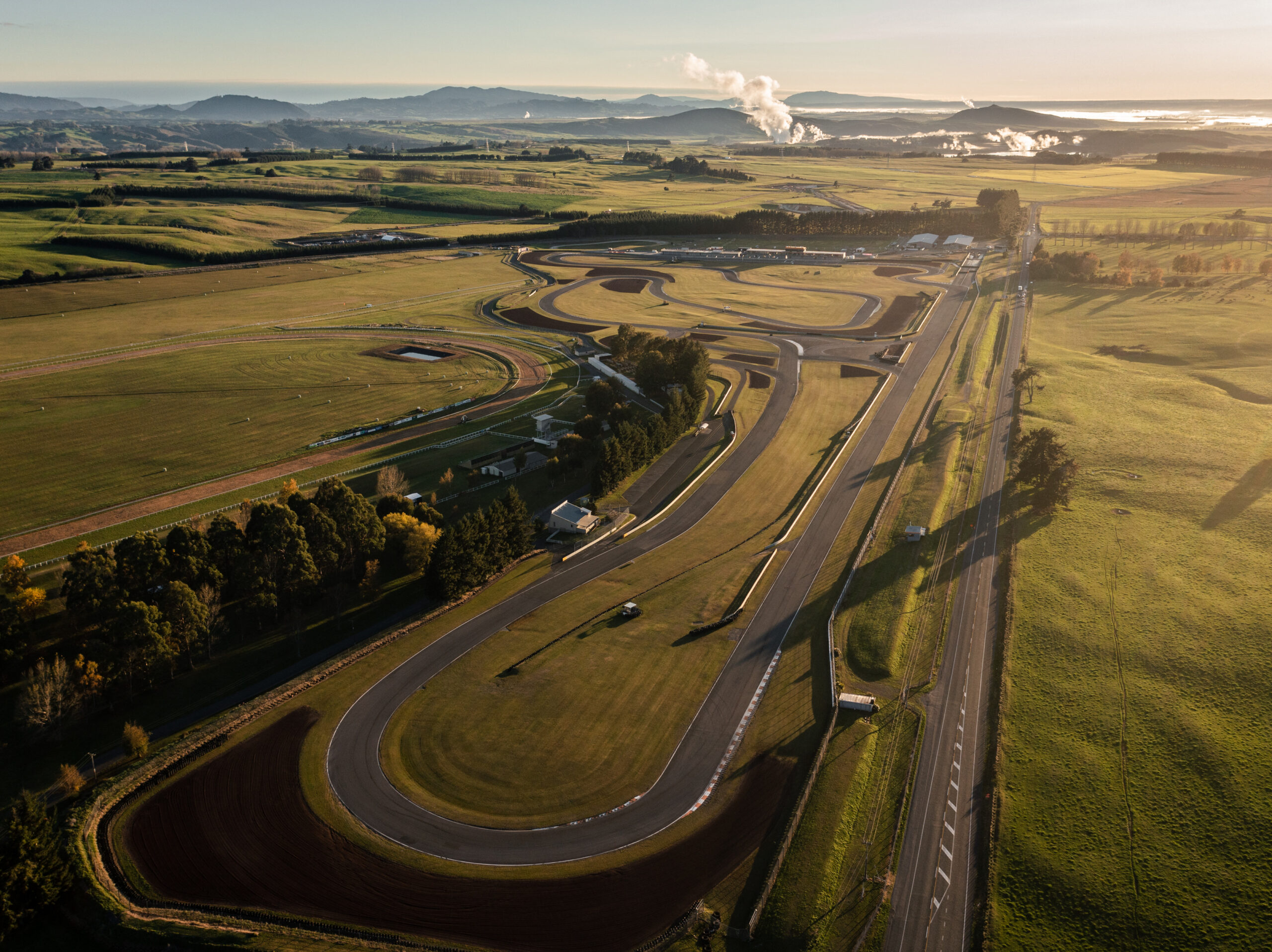 Supercars confirms New Zealand return for 2024
Supercars is pleased to announce that with support from the New Zealand Government and Taupō District Council, the Repco Supercars Championship will return to New Zealand and race at Taupō International Motorsport Park from 2024.
Following productive discussions, the New Zealand Government via the Major Events Fund has confirmed its backing for an event to take place at the North Island circuit from 2024 until at least 2026.
Supercars CEO Shane Howard said: "We are honoured to receive the New Zealand Major Events and Taupō District Council's endorsement for the Supercars Championship's return in 2024.
"A key priority for Supercars has been the Championship's return to New Zealand and its passionate fan base.
"This support is a great step forward in ensuring we can begin a new chapter of racing at the world-class circuit in Taupō.
"With the support and the availability of Taupō International Motorsport Park, Supercars is now focused on identifying a suitable date for the event in 2024.
"The championship looks forward to collaborating closely with all stakeholders, series partners and fans, to ensure the successful return of the Supercars Championship to New Zealand.
"We can't wait to get over to New Zealand to celebrate with our dedicated fans this major announcement for the Championship."
Tauhara hapū and Ngāti Tūwharetoa spokesperson, Te Moananui Rameka, welcomed the exciting news of the Repco Supercars Championship returning to NZ and debuting at Taupō International Motorsport Park in 2024.
Te Moananui commented, "This event marks a significant opportunity for our rohe, both culturally and economically. Supercars offer a platform to showcase our indigeneity to the world. This event can serve as a bridge to share our traditions, stories, and values with attendees from around the globe, fostering understanding and appreciation of who we are as a people.
"By embracing the Supercars event, we are forging a meaningful partnership between the Tauhara hapū, Ngāti Tūwharetoa and the motorsport community. This collaboration promises cultural exchange and sustainable economic advancement for our people. We look forward to this event's positive impact on Tauhara hapū, Ngāti Tūwharetoa, the Taupō community and Aotearoa".
Taupō District Mayor David Trewavas said he was thrilled to be able to welcome the Repco Supercars Championship to Taupō from 2024 and welcomed the economic benefits the event will provide.
"Attracting a premium event like Supercars to the Taupō District further cements our reputation as the events capital of New Zealand," Mr Trewavas said.
"Our central location means people will come from all over the country and we are looking forward to making the most of it. We expect a lot of visitors to our town and our district; and we know they'll receive a warm Taupō welcome."
Taupō International Motorsport Park has four racetrack configurations and Supercars events will use the 3.32km International Circuit configuration.
The venue features a three-storey pit lane complex featuring 32 pit garages and first floor corporate suites within the race control complex.
Supercars will continue to provide updates regarding the event date, ticketing information and further details over coming weeks.