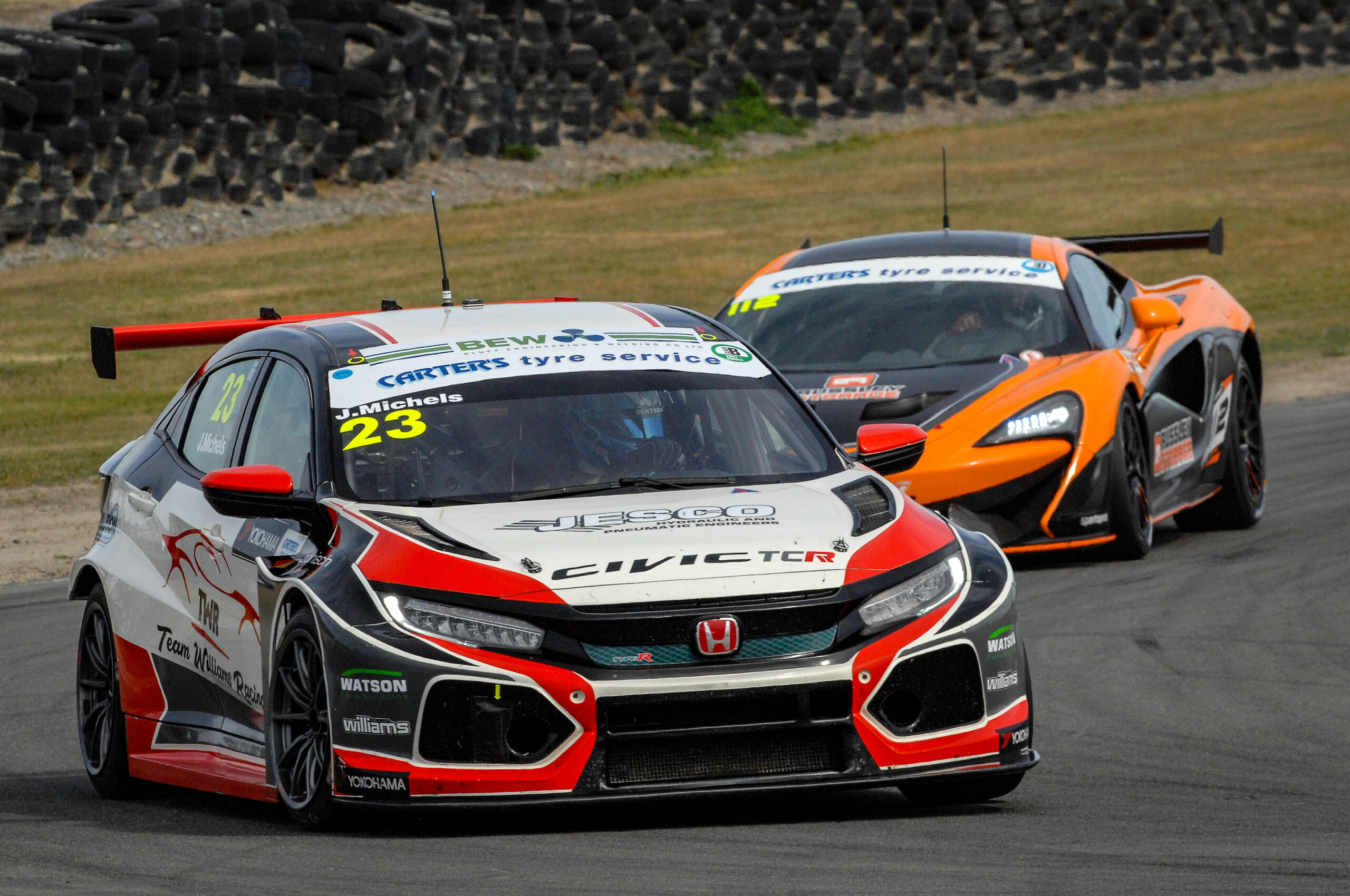 Super Production calendar tweaked for 2021
Organisers of the new Super Production series featuring the TCR New Zealand Championship have tweaked the 2021 calendar following discussions with MotorSport New Zealand and prospective competitors.
The series was scheduled to kick off at Manfeild on January 22-24 in the new year but will now revert to a three-round calendar starting at Timaru on March 5-6.
Several factors drove the decision to tweak the calendar including international shipping delays for parts and logistical difficulties with the New Zealand Grand Prix occurring on the same weekend.
"Whilst COVID-19 continues to affect the sport third-hand, it highlights the need to remain flexible for the future," said category manager Lindsay Dodd.
"We are still pleased to be able to deliver a strong season and I know our competitors are looking forward to finally getting underway and enjoying the amazing circuits the South Island has to offer."
The now opening round at Timaru International Raceway will be the first time in seven-years that championship level touring car racing will race on the South Canterbury circuit.
"It became pretty apparent that the opening round wasn't going to work for numerous reasons," said MotorSport New Zealand Acting CEO, Elton Goonan.
"This presents Timaru with a great opportunity to welcome a new era of the New Zealand Touring Car Championship."
Following the series opener at Timaru, Super Production will venture to Teretonga Park on March 20-21 and Highlands Motorsport Park on April 23-24.
Super Production regulations are in the final stages of completion and will be published in due course. More information on the Super Production series can be found at motorsport.org.nz/accredited-series/super-production.