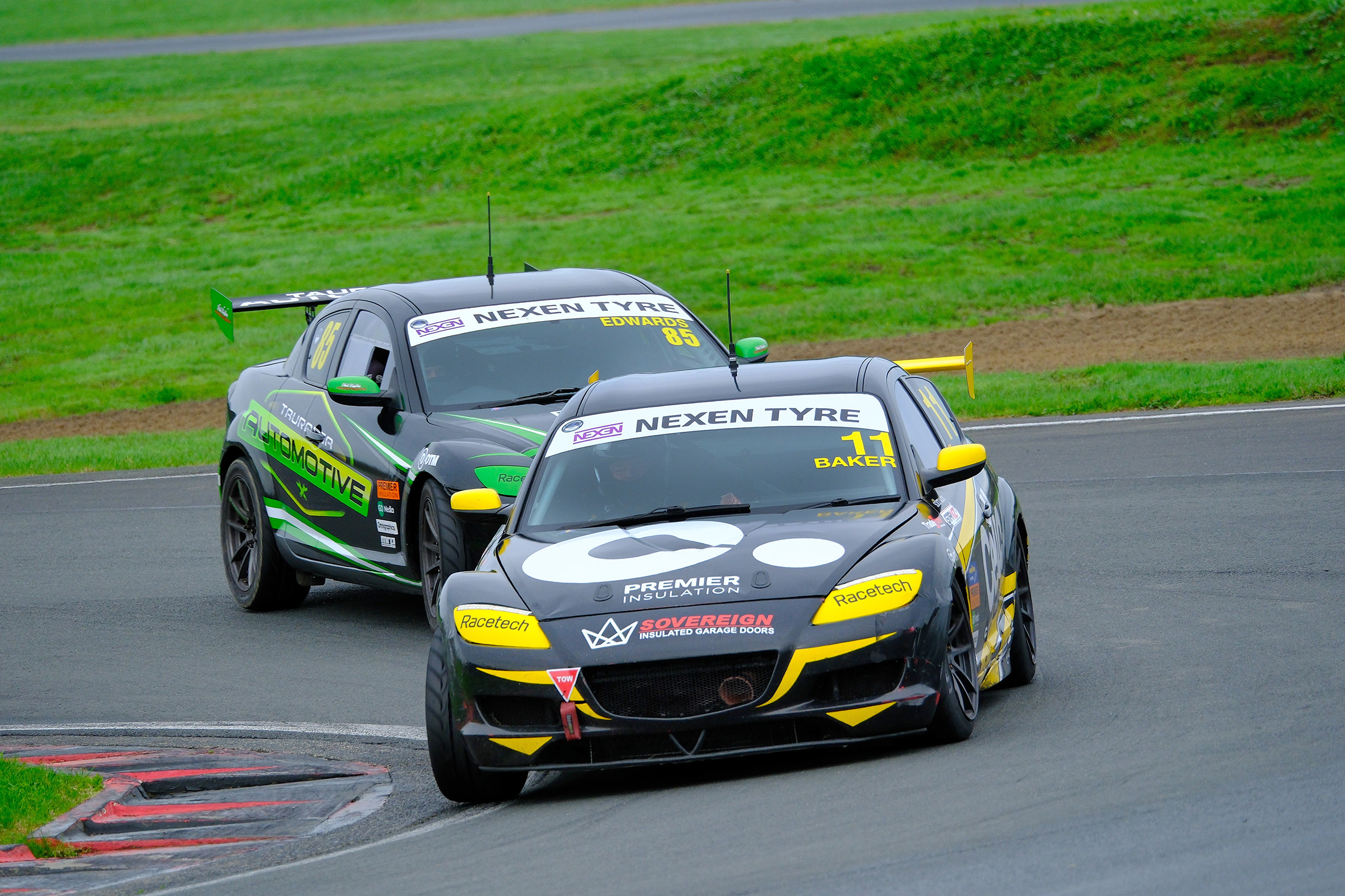 Strong entries For Nexen Tyre Mazda Racing Series opener
An excellent entry of twenty-two cars will descend on Manfeild Circuit Chris Amon in Feilding in the Manawatu this weekend when the opening round of the 2023/2024 Nexen Tyre NZ Mazda Racing Series North Island Series gets underway.
Leading the way is the reigning National Series winner, Simon Baker of Wellington, who will undoubtedly be one of the fastest this weekend. Baker's national title last year was his second while he also finished second in the North Island Series last season after previously winning it in 2020/2021. He also won the corresponding round of the series at this circuit last season.
Bringing the challenge to Baker in the absence of last year's North Island Series winner, Rex Edwards, will be Chris White Junior of Prebbleton near Christchurch. Sixteen-year-old White Junior was a rookie last year but certainly made his mark, winning the South Island Series and finishing second in the national title race behind Baker. White Junior will contest both the North and South Island titles this season as well as the National Series. Others sure to be to the fore are Aucklander's Warren Crowther, third in the National Series and fourth in the North Island Series last season, plus Leo Bult, Karl Gaines, Elton Wichman, Nigel Edgar and Steve Brown among others.
The Nexen Tyre Mazda Racing Series North Island Series competitors will have the opportunity to practice at Manfeild Circuit Chris Amon on Friday before a 15-minute qualifying session on Saturday morning. The first race of the series follows that afternoon with a 10-lap contest with the grid decided by qualifying times. On Sunday morning competitors will line up for a 12-lap race with a grid featuring the reverse top ten of Saturday's race finish order while the final race of the opening round is a 10 lapper with grid positions based on the points to date after the weekend's first two races.
The North Island Series is raced over six rounds with the next round scheduled for Taupo International Motorsport Park in November with four more in the New Year.
The South Island Series is scheduled to commence at Levels Raceway, Timaru over the weekend of 3/4 November.