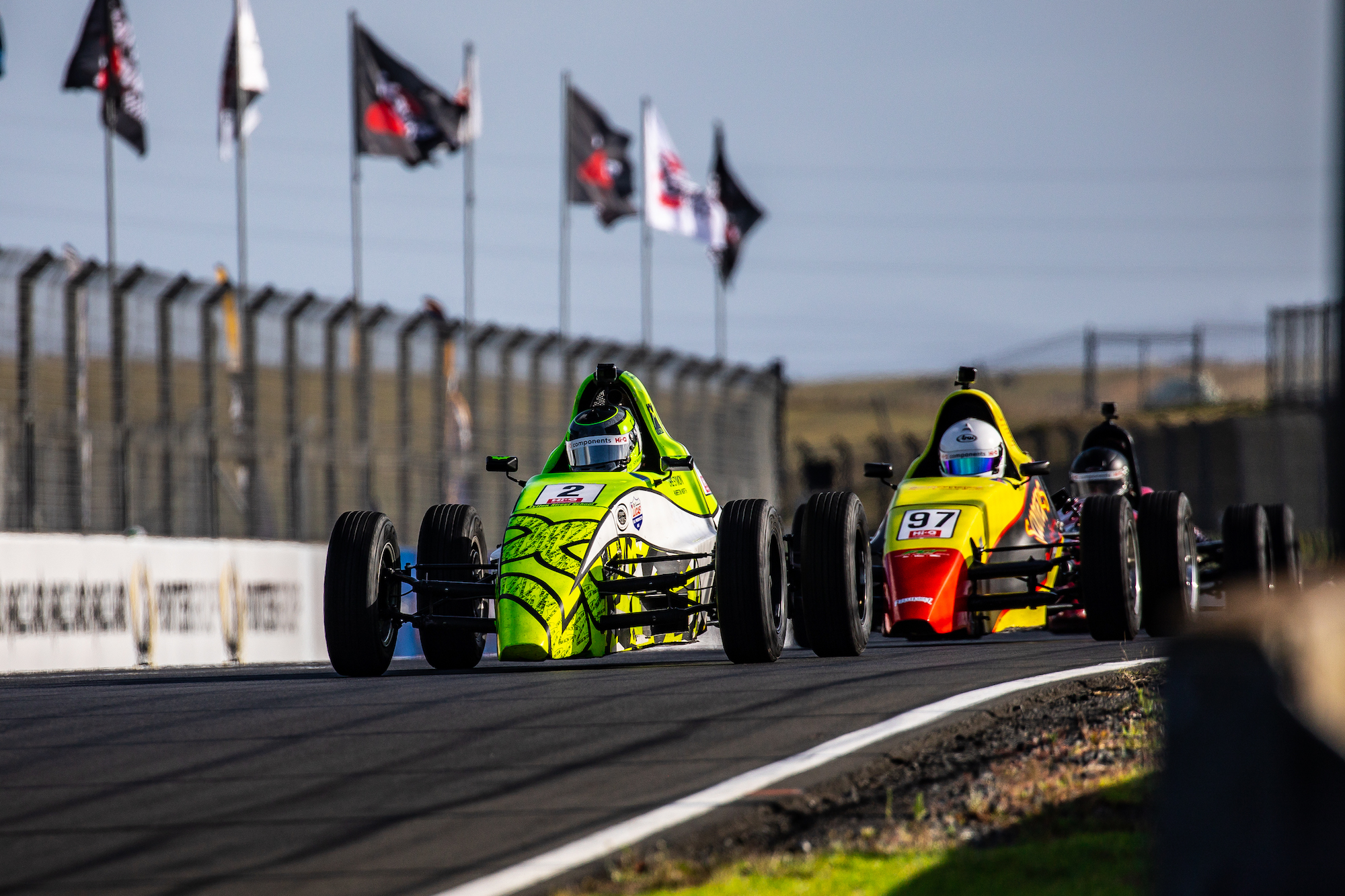 Starting grid finally in sight for NZ Formula First Championship
The 2021-22 Hi-Q Components NZ Formula First Championship will finally get off the starting grid this weekend at Hampton Downs. Three of the scheduled rounds have already fallen victim to COVID-19 forced cancellations but organisers have been able to maintain a six-round calendar, just two short of its usual eight.
Headlining this weekend's event is reigning champion Chris Symon who return to the championship to defend his title against a litter of young guns looking to make their mark in the motorsport world.
Symon sealed his first championship win with a dominant display in the 2020-21, season having fallen just short on previous occasions. Despite his form last season, Symon won't have it all his own way though as young chargers Leo Scott and Zach Blincoe, who both scored race wins last season, will be hot on his heels throughout the season.
Following the season opener at the weekend, competitors will head to Manfeild a fortnight later. Then the championship will go north again to Pukekohe Park on 4-6 March and then to Taupo on 25-27 March.
Manfeild will play host to the penultimate round on 2-3 April before the championship wraps up on ANZAC weekend at Hampton Downs, 22-24 April.
"We're super excited to finally be going racing again," said Ian Foster, President of FVANZ.
"After a few false starts it's great to be returning to racing again after a long hiatus due to COVID-19. We've managed to maintain a good grid size with another strong crop of rookie drivers coming through our class too."
Championship organisers are also buoyed by confirmation that longtime championship sponsor Hi-Q Components has continued their support as naming rights partners for the seventh year in a row.
"We're honoured to continue to have the support of Richard and Mandy from Hi-Q Components. The championship and its competitors are very proud to carry the Hi-Q name and we are hugely appreciative of what their support enables us to do," added Foster.
The NZ Formula First Championship is renowned as a cheap and affordable first step in motorsport that provides a great opportunity for drivers to develop their skills on the track. The championship has been the starting point for drivers such as current Supercars champ Shane van Gisbergen, IndyCar champ Scott Dixon, F1 driver Brendon Hartley and Formula 2 race winner Liam Lawson.