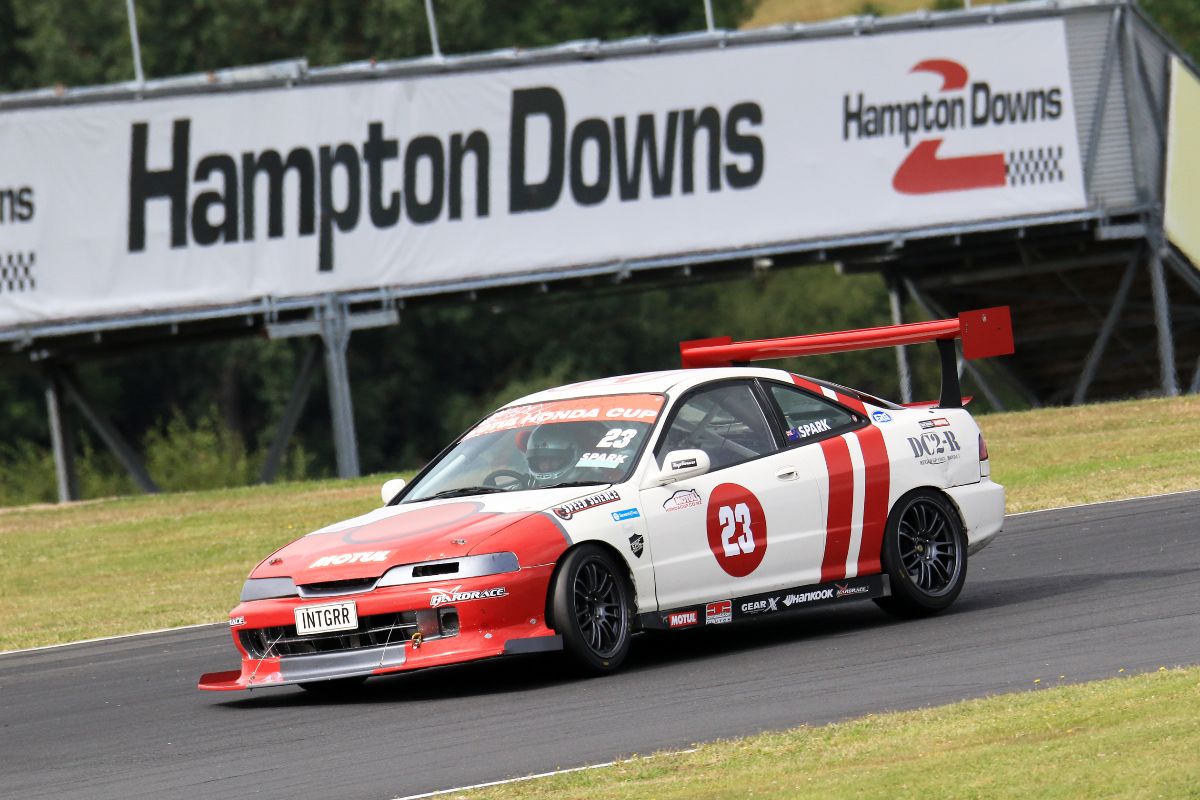 Spark takes MOTUL Honda Cup series lead after solid GP weekend
Three cracking MOTUL Honda Cup races over the Grand Prix weekend at Hampton Downs saw Greg Spark emerge as the round winner and championship leader after three rounds.
The 67 year old Hamilton racer took a fourth in Saturday's rolling start opener. He backed that up with a seventh place in the action-packed reverse top ten race on Sunday morning and then took a close second behind race winner Martin Dunn in the final handicap format race on Sunday afternoon in front of a full house at the North Waikato track.
It was enough to see him complete the round four points ahead of Oliver Gordon, who romped away to an impressive victory in the reverse top ten race in some very challenging wet/dry conditions. Chris Hughes won the opening race on Saturday afternoon in his EK Civic but a DNF in the final race left him fifth for the round.
Dunn – a handicap race expert – was delighted to take the third race by a few hundredths of a second from Spark. It was his debut weekend in the K24-powered Accord and a race win on debut was a notable achievement.
Another challenger for the overall title, Andrew Johnston, had the speed to win and enjoyed a fine scrap with Hughes in the first race. However, he failed to score in Race 2 and had a DNF in Race 3.
Steve Hughes, who had led the points heading to the GP round, bagged two fifth place finishes and a sixth. That was good enough only for seventh for the round in what is proving to be a highly competitive season for the Honda racers.
Jason Weel had a fine weekend in the entry level N1 class, taking a first and two seconds in his EG Civic to win the round from Shane Hine in his Integra.
A good field of 18 Hondas competed at the Grand Prix event with major sponsors MOTUL and Speed Science both on hand to enjoy the racing action and the Grand Prix atmosphere.
The races were all broadcast by Spark Sport and a highlights programme will be shown on CRC Motorsport on TV3.