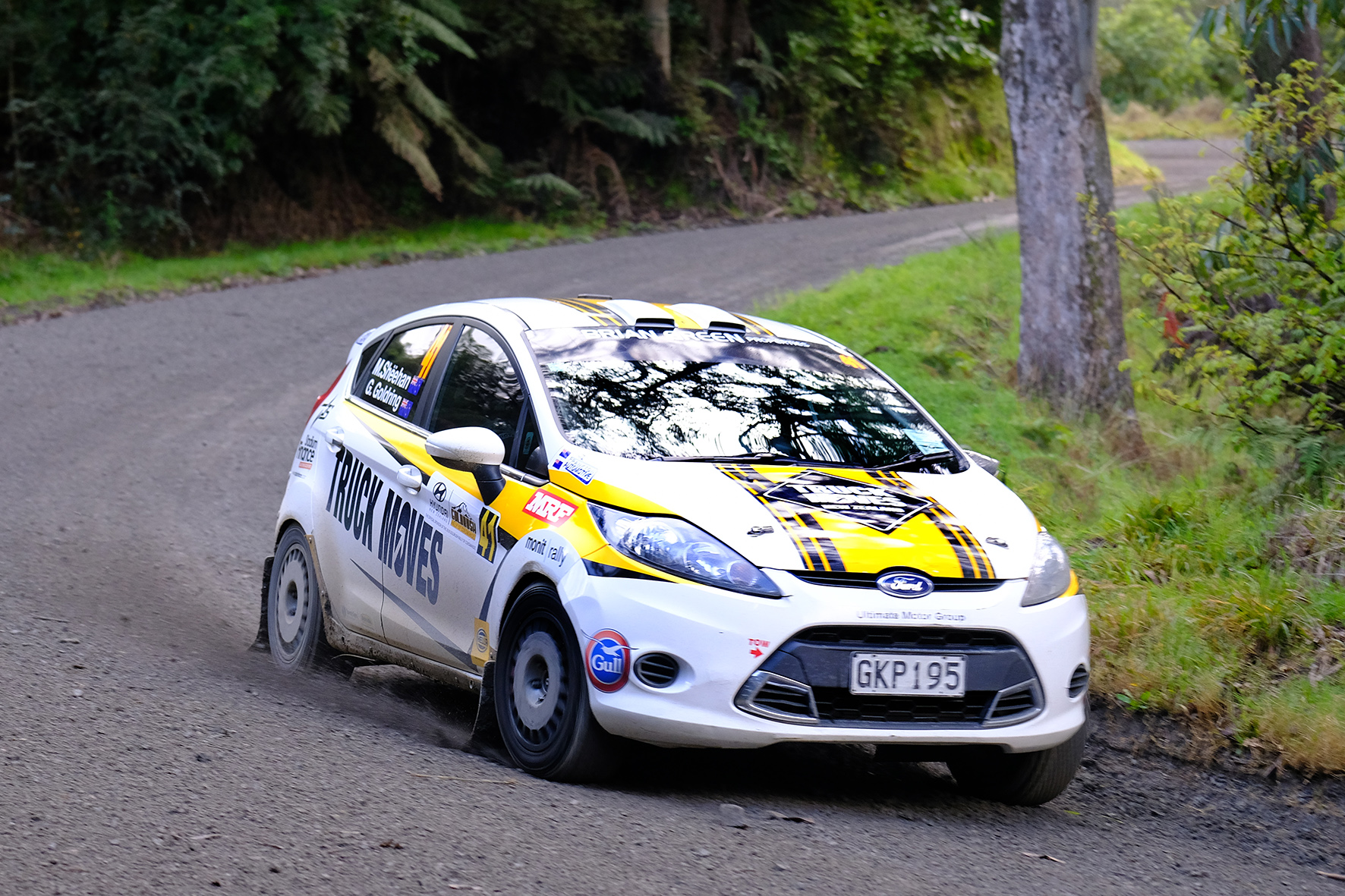 Sheehan looks for more learning at Raglan
Queenstown's Mike Sheehan heads to the final round of the Brian Green Property Group New Zealand Rally Championship, the Hyundai NZ Raglan Rally of the Coast, looking to continue the learning curve that has been his first season in the national championship.
The Raglan based event makes use of roads made famous when the World Rally Championship visited New Zealand, including Te Hutewai and Whaanga Coast and while Sheehan has spectated the roads, he has never had the opportunity to compete on them.
Thankfully experienced co-driver Glenn Goldring has competed on the roads and has a solid set of pace notes that he and Sheehan can start with, personalising them on the pre-event reconnaissance, to give them a chance of repeating the podium finish at Rally Canterbury earlier in the year.
Since their last outing at Rally Coromandel, the Sheehans Motorsport team have worked hard on the Truck Moves Ford Fiesta R2 with plenty of preventative maintenance to ensure the car lasts through the 170 kilometres of special stages.
"Raglan is another event that is new to us and I can't wait to get there. The roads seem to be a real challenge, so if we can survive them I'm sure we'll learn plenty," says Sheehan. "Having Goldie on board for this really helps, he's able to pass on so much experience and gives us a head start over starting from scratch."
The Hyundai NZ Raglan Rally of the Coast gets underway with a ceremonial start in Raglan from 5pm on Friday. The following day, teams will contest eight special stages on some of the most iconic gravel roads in world rallying, covering 171.8 kilometres, before finishing at the Raglan airfield from 5:15pm.
Media release: BB Media
Image: Geoff Ridder