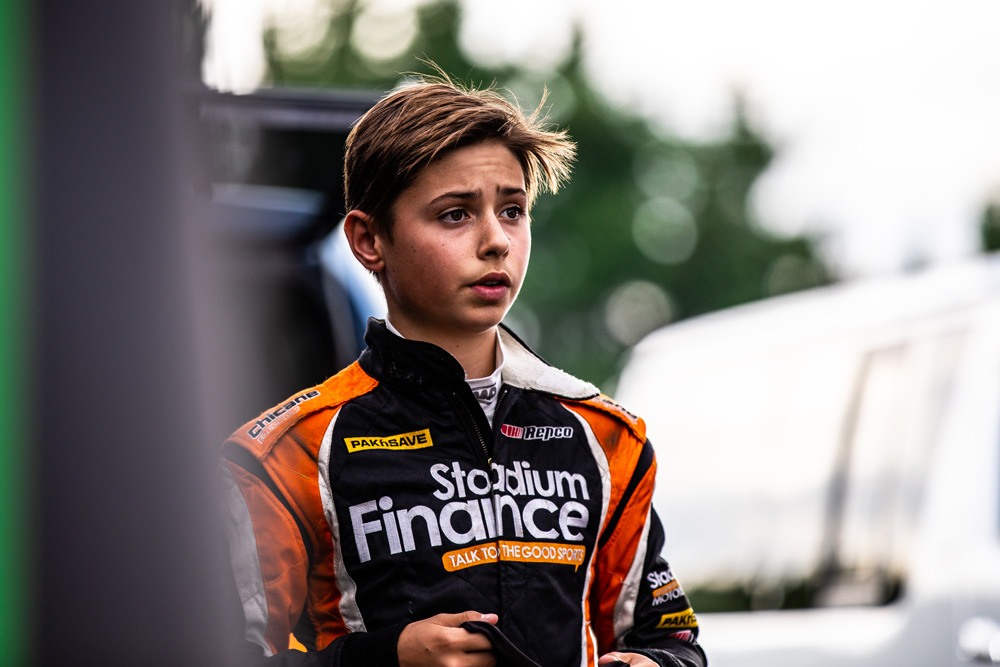 Sharp primed for Formula First finale action at Taupo this weekend
Christchurch's Louis Sharp and his Track Tec Racing team head to Taupo for the eighth and final round of the Hi-Q Components 2020/21 NZ Formula First Championship, this weekend. The Bruce McLaren Motorsport Park host the final fling for the series with the rookie returning to a circuit he loves.
"It should be good," commented Sharp. "I think we have good pace which we showed at the last round at Pukekohe.
"Taupo is quite a technical track with a long back-straight, which is really good for draughting. It is a fun track which I really love, probably one of the trickier tracks. The tight middle section I really enjoy."
It's just under 12 months ago that Sharp made the jump from kartsport into single seater racing, not only taking on learning a totally different racing category but also learning new tracks throughout the North Island. Sharp has made the most of the transition, learning from each outing and gaining valuable experience.
"I've definitely gained a heap of race craft and knowledge and over the season been able to improve my speed. I'm certainly better at race starts and being able to defend my position. Overall, I have become a more complete driver kowing there is still room for more improvement."
While Sharp enjoys competing on the Taupo track, it was a difficult weekend last time at the Bruce McLaren Motorsport Park in early January.
"Last time at Taupo we had some problems with the car. I qualified well in fifth, then in the first race I struggled with the handling which was woeful. We were lucky to hold onto eighth, then after the race we found a crack in the chassis."
In Sunday morning's second race, again Sharp had to contend with an ill-handling car.
"Unfortunately, one of the rear shocks gave out but we were lucky to hold onto eighth, again. We just didn't have enough time to fix the problem so couldn't start the final race of the weekend. Since then the car has been superb with no more problems."
While a podium to round off the season would be great, Sharp is realistic about his objectives for the weekend and the opportunity to continue to learn and gain valuable experience.
"It would be really cool to be on the podium," commented Sharp. "The key thing is that I want to race hard and the best that I can so any top five position I would be more than happy with that.
"Hopefully we get a bit of luck as you never know what may happen. We will always be fighting"
Sharp sits sixth overall on the championship points table which is led by Chris Symon. Practice takes place on Friday with qualifying and the first of three races on Saturday with two more on Sunday.