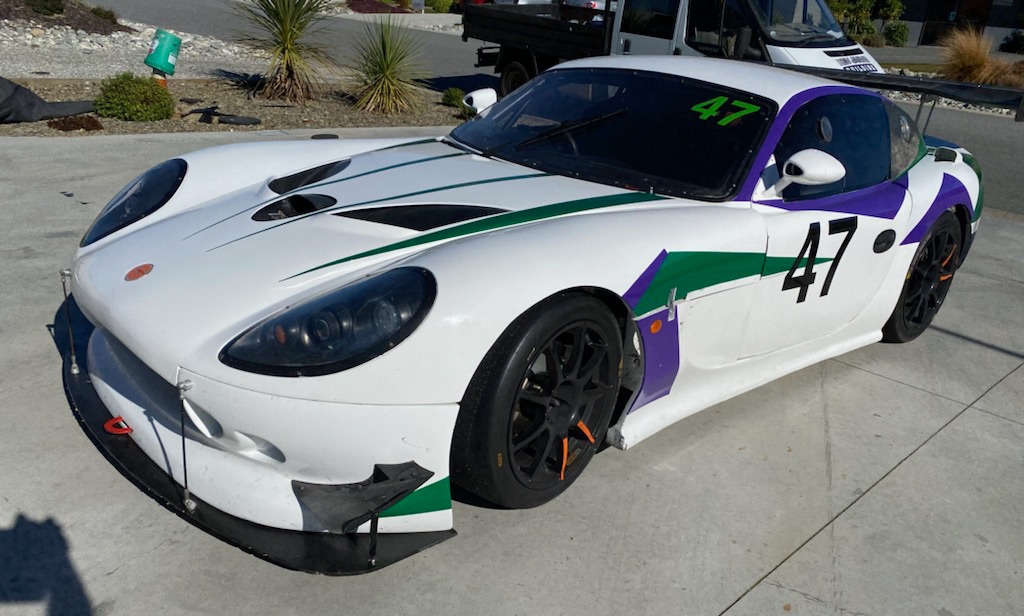 Second Ginetta to line up at Highlands this weekend in Super Production
A second Ginetta will join the grid for this weekend's 2021 Super Production Championship winner-takes-all round to be held at Highlands Motorsport Park, 23-24 April 2021. Local Garry 'Pricey' Price is keen to give his G50 3.5 litre V6 a run at his home track and is very much looking forward to it.
"It's time to get the Ginetta out," commented Price. "It's going to be quite cool being on the grid this weekend. We will have a play and see what we can do."
Price is no stranger to motorsport and regularly competes in the Pre 65 Series, owns and competes his Super Truck in the NZ champs as well as racing at the local Cromwell Speedway in a Sprintcar for many years.
"I bought the Ginetta off Steve (Scoles) who I have known for a long time. I heard it was for sale, took it for a spin and that was that. It doesn't do enough racing so out it will come for the weekend."
Steve Scoles will also be on the grid with his Ginetta G55, which has been seen regularly on South Island tracks for a couple of years competing in the South Island Endurance Series. Scoles' car is a slightly newer G55 GT4 with a 3.7 litre V6.
"It's the smallest race car that I have ever owned," said Price. "It's built specifically for racing and is very enjoyable to drive."
"It's fantastic to get Garry's late entry," commented Category Manager Lindsay Dodd. "Ginetta is one of the most popular production race cars with series in the UK, USA and Germany, so to have two of these race-purpose cars on the grid in the Super Production Championship is going to be very exciting,"
The Super Production Series is open to production-based race cars such as the Ginetta or Porsche 996, 997 and 991 as well as the likes of Ferrari Challenge or even a MINI Challenge car.
The Super Production Series incorporates both Allied Petroleum TCR New Zealand and Production Racing Championships' on the same grid. The one-round only at the Highlands Motorsport Park will see three half-hour races over two days to decide the NZ titles for both categories, 23-24 April 2021.