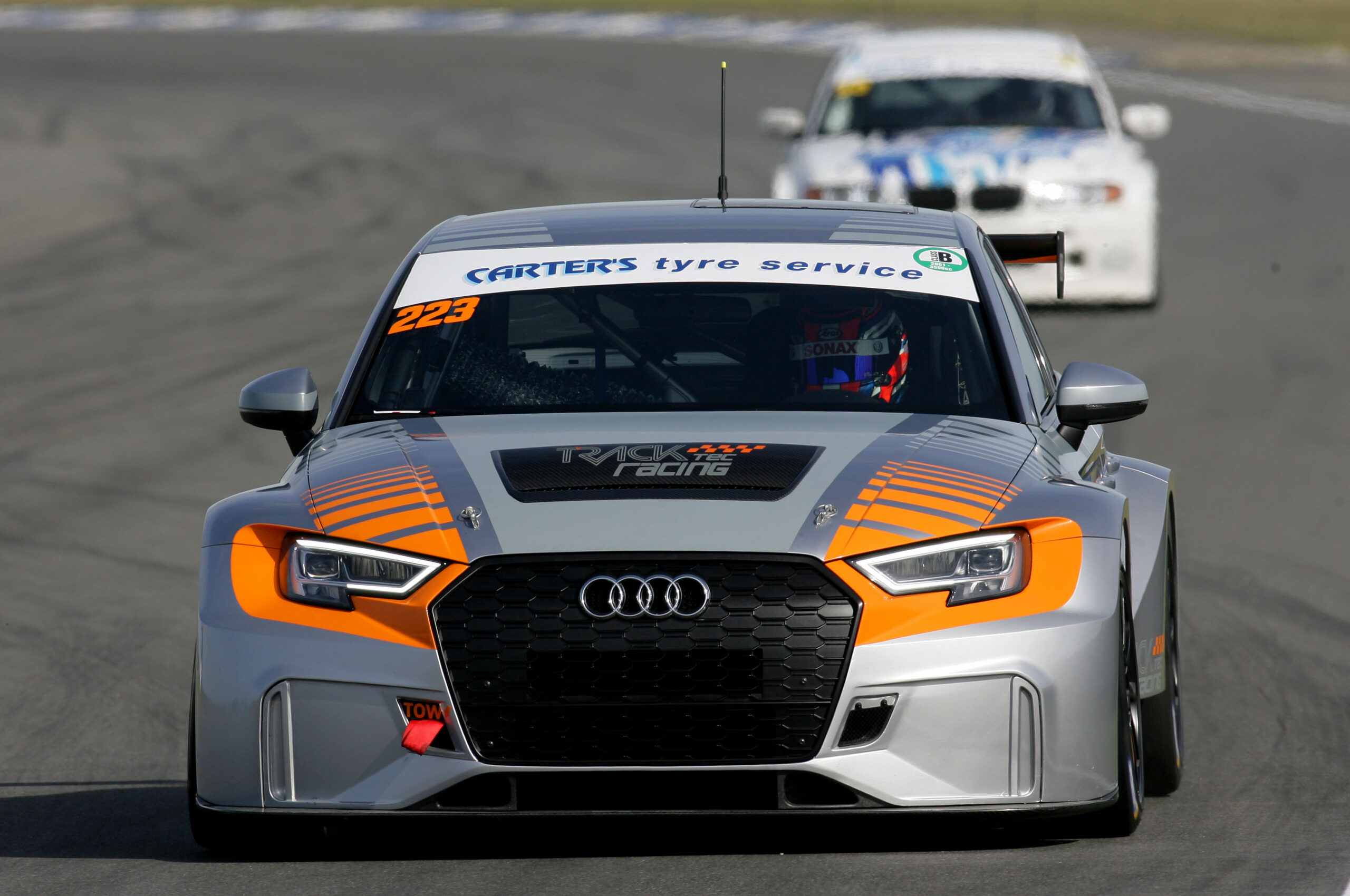 Rowan Shepherd searches for TCR co-driver
International TCR Endurance driver, Rowan Shepherd, is searching for a co-driver for the South Island Endurance Series and New Zealand Endurance Championships.
No stranger to TCR Endurance Racing, Rowan has previously competed in the Barcelona and Spa 24H where in both races in the final hour, mechanical breakdowns stripped him of podium finishes in the final hour.
Rowan had originally planned to drive with Holmgaard Motorsport in 2020 at the all 24H events in Monza, Portimao, Spa and Barcelona.  With those plans on hold due to the global pandemic situation, he is looking to keep up his TCR endurance seat time here in the South Island which is great news for NZ motorsport.
Rowan will be driving in one of the three Track Tec Racing 2019 Audi RS3 LMS TCR cars in the 3 hour event, after Covid cut short Track Tec Racing's assault on the Australian TCR Championship. Rowan previously ran in the Audi TCR with Track Tec Racing at the 2019 NZ Endurance Championship and has been keeping up his virtual miles during Covid in the TCR Australia eSports Cup, claiming first place in Round 1 with a lights to finish run at Mt Panorama.
Track Tec Racing will be running at least two, possibly three TCRs in the South Island and NZ Endurance Championships. Husband and wife team, Debbie and Dennis Chapman, are also returning the series and other driver discussions are ongoing.
Quote: "It's been unfortunate timing to not be able to compete in the Creventic 24H Series but am also very fortunate to have a strong relationship with Track Tec Racing here in NZ. My interest is still in the TCR category and would be great to team up with another driver to take on the rest of the endurance field. I have really enjoyed the previous year's competing in SIERDC and excited to be back for the championship once again."
Quote: Carmen Doran, Track Tec Racing Team Manager
"Really excited to have Rowan back racing with Track Tec Racing, his experience and approach as a driver is a real asset in TCR endurance racing.  Rowan did a great job at the NZ Endurance Round in 2019 partnering with Dennis (Chapman) and we're looking forward to seeing him and the other TCRs out in SIERDC"
South Island Endurance Series Dates
Round 1 – Teretonga Park, Invercargill – 12 September 2020
Round 2 – Ruapuna Park, Christchurch – 3 October 2020
Round 3 – Levels Raceway, Timaru – 17 October 2020
NZ Championships – Highlands Motorsport Park, Cromwell – 7 November 2020
For more information, contact carmen.tracktecracing@gmail.com