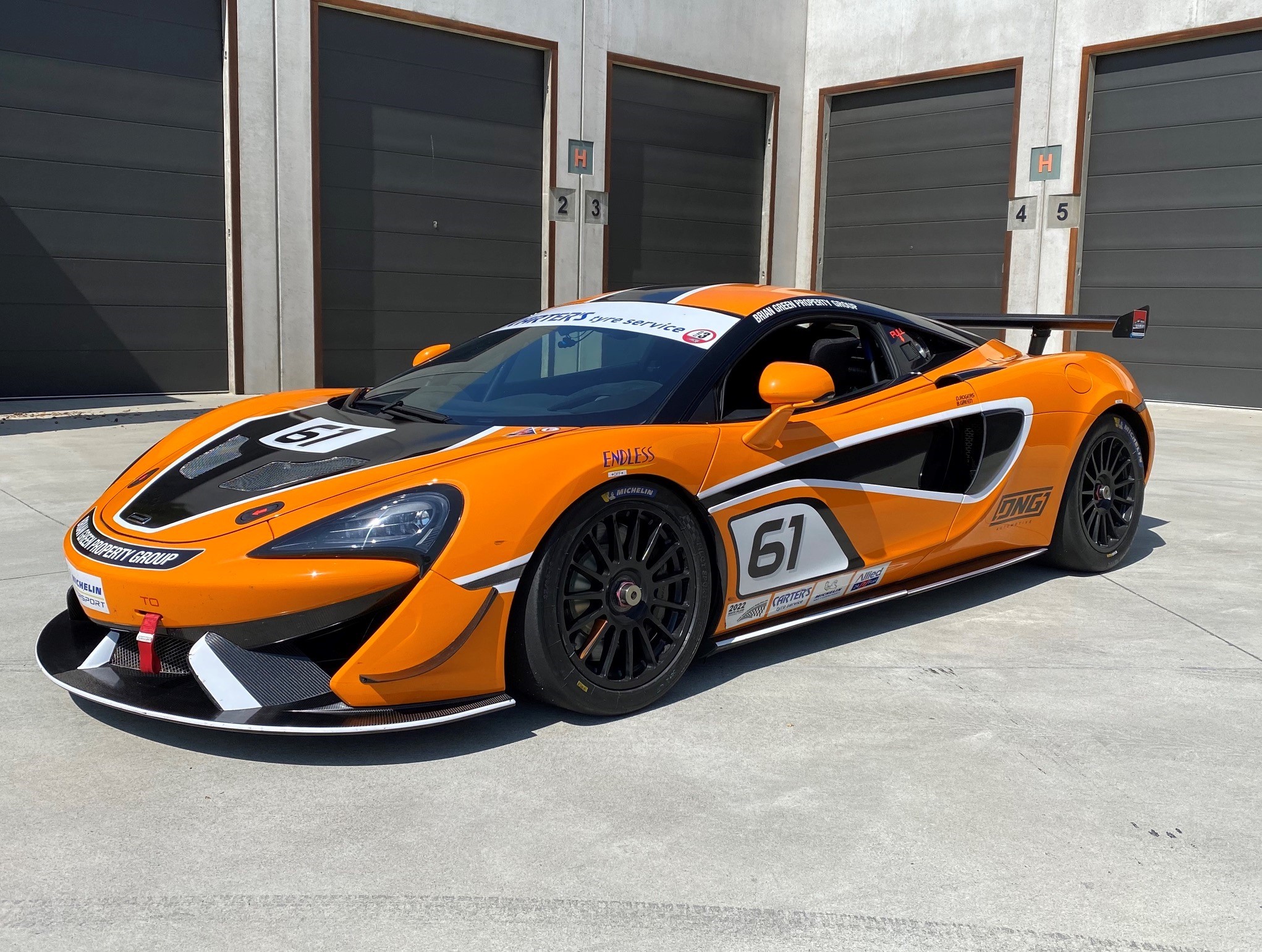 Rogers and Green Combine in McLaren for GT New Zealand Championship
David Rogers and Brian Green will combine aboard a new McLaren 570S GT4 in the upcoming GT New Zealand Championship.
The pair shared the driving duties last season in Rogers Porsche Cayman GT4 car, before making the decision to step into a new McLaren GT4 this season.
"The Porsche was an enjoyable car, but we've decided to move up to the McLaren. We want more competition, and there are a number of McLarens entered, so we want to test ourselves against those guys," said Rogers.
With considerable experience in the Targa rally aboard his Mitsubishi Evo 10, Rogers says the GT driving has improved his driving when it comes to Tarmac rally.
"That's how Brian and I met, with both of our cars being run by Neil Allport for the Targa events. Obviously, it's two completely different disciplines, but the Evo and the McLaren are comparable both being turbo cars, and the way they deliver their torque."
No stranger to the circuit and rallying scene, veteran racer Brian Green is looking forward to the start of the new season and getting to grips with a new car.
"The McLaren has better braking and with the V8 it has more torque and getting in and out of it is a little easier for us older guys!" says Green.
"I like the GT4 cars, though they are still physical to drive, and you are busy in the car with gears and braking etc, they have a few of the niceties like tractional control too."
"I really enjoyed last season, the formats of the races are good, and consistency is rewarded. Looking forward to hitting the track at Highlands in January."
Each round of the GT New Zealand Championship will feature two 30-minute races along with one 60-minute race with a compulsory pit stop. There will be the option of one or two drivers per car with the 60-minute race also worth double points.
To ensure parity in each of the different classes of racing, there will be a Balance of Performance criteria added to each of the races. The BOP will be implemented during the compulsory pit stop and the length of pit stop will be determined using qualifying times and lap times from previous races as well as previous race results.
The 2023 GT New Zealand Championship will consist of a four-round series over three months commencing January 13-15 at Highlands Motorsport Park in Cromwell. This will be followed by the second round with the New Zealand Grand Prix at Hampton Downs on February 3-5, before heading to Taupo on March 17-19. The final round will be at Manfeild on April 14-16.