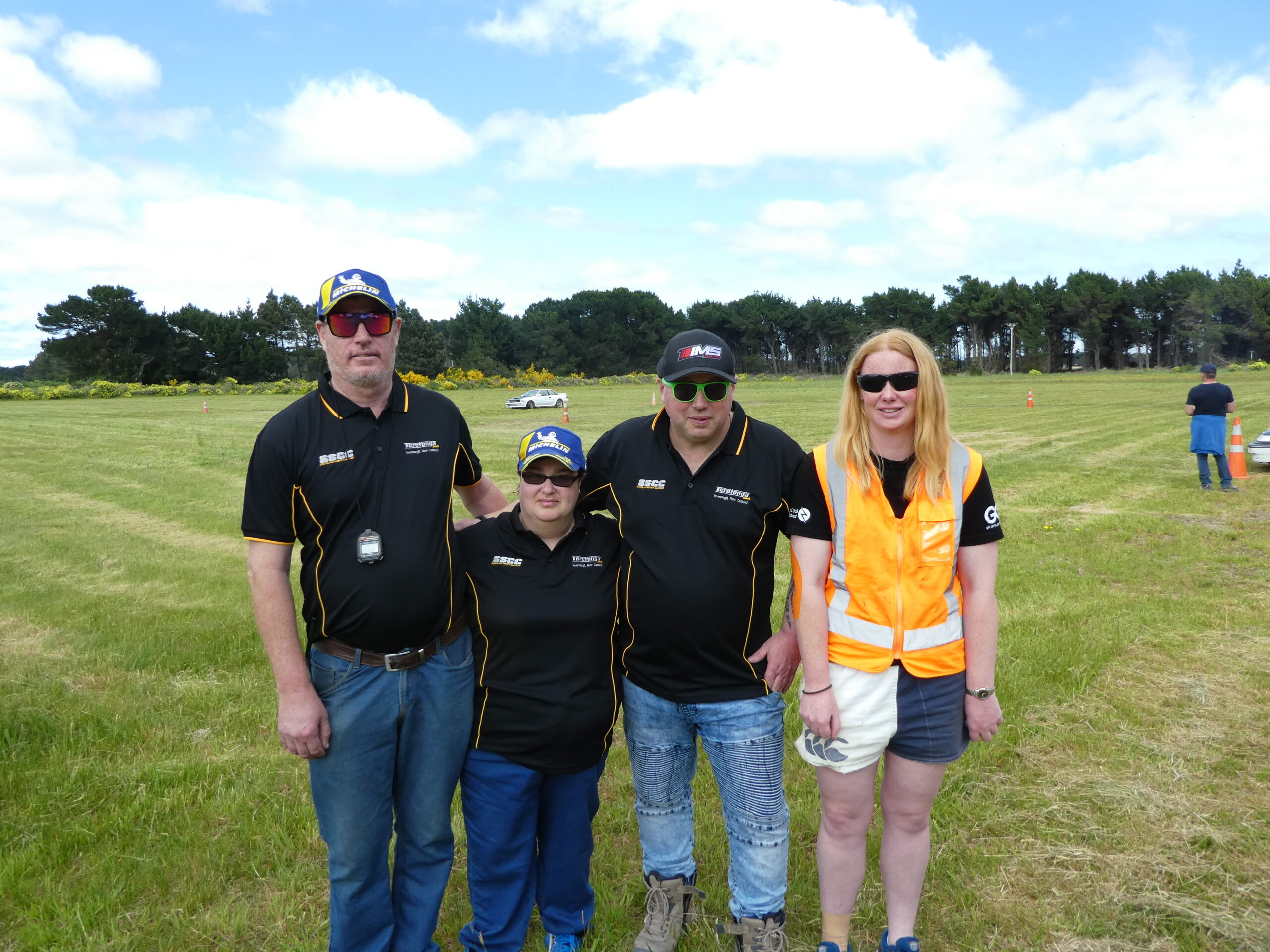 Volunteers the Lifeblood of Teretonga Park
Volunteers are the lifeblood of virtually every club, no matter what their purpose, and nowhere is that more relevant than at Teretonga Park in Invercargill.
Safety, planning and organisation are absolute non negotiables when it comes to motorsport events and the sport simply would not happen without sufficient volunteers on hand for events.
At the recent Evolution Motorsport ClubSport Championship event at Teretonga Park there were four volunteers who give an enormous amount to the Southland Sports Car Club at various events. Each came into volunteering a different way but all have had a very similar experience once involved.
Justin Hamlin stopped in at a Southland Sports Car Club display on the green belt at Gala Street five years ago as the club promoted their annual March Super Truck and Muscle Car meeting. That brought about an introduction to Lenard McLeod of the Club's Executive Committee and just two days later Justin was volunteering at that truck meeting. "I have worked on rescue, then flags, race starts and timing at ClubSport events and I would recommend it to anyone You get really good support. It is a great atmosphere and really family orientated. It is all well run," he says. "I'm here for the long haul. I love motorsport. You meet really cool people and one of the highlights for me was when (two-time World Touring Car Champion) Paul Radisich came to a volunteer briefing and gave us all a personal thank you. That speaks volumes as to how the drivers rate us." Hamlin enjoys ClubSport too. "To see 12 and 13-year old's having a go really impresses me. If it weren't for the volunteers there would not be any motorsport."
Sam Nielsen and Ashleigh Veint are partners. Sam got involved five years ago when he contacted then ClubSport co-ordinator Malcolm Mitchell to ask if he could help out. "I love the sport," says Sam who volunteers at both ClubSport and race meetings. Sam's partner Ashleigh followed him into volunteering. "I love the sport too. I have a health condition that means I need to stay close to Sam 24/7 so I came along too. We've met some awesome people. Liam MacDonald is one of our favourite drivers."
Renee Brown was friends with Cody and Amada Masters who both volunteer at the circuit and that friendship saw her become involved 2½ years ago. Renee started on the flag crew but is now involved on the rescue crew and 100% enjoys being part of the volunteer team. "You are so much closer to the action and involved. It's great but we always need more people," she says. Renee, like Sam, Ashleigh and Justin, can be found volunteering at race meetings and ClubSport events.
Current Southland Sports Car Club ClubSport co-ordinator, Anthony Ralston, himself a volunteer, adds his appreciation. "All I can say is these people are true gems to me. I also volunteer in my role but it's for a different reason. I want to go racing and shape things how I see fit, but these people are willing to volunteer for motorsport for purely unselfish reasons because they truly love motorsport. We couldn't do it without them."
To inquire about volunteering at Teretonga Park contact the Teretonga Park Office, 03 213 0522 / info@teretonga.org.nz