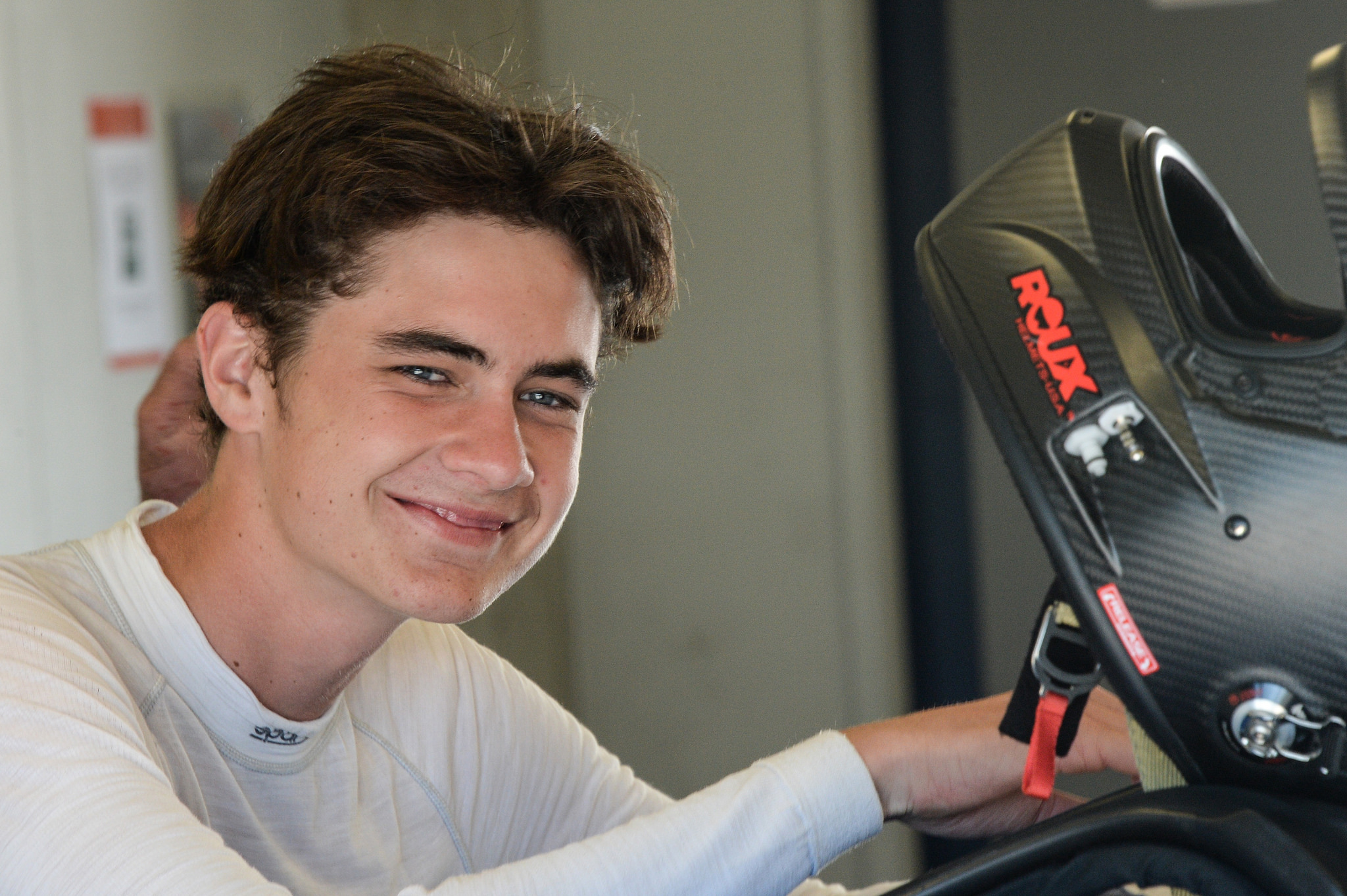 Ransley back for Toyota 86 Championship challenge
Better, stronger and faster.
That's the message from young gun Jaden Ransley as he prepares for his third season in the Toyota 86 Championship. And the Neale Motorsport driver is aiming to be a championship contender in what will be the most competitive ever season for the category.
The multiple karting champion started his race car career in the Toyota 86 series, learning how to drive a manual and the circuits in his first season. He was a quick learner too and became a regular front runner in his second season winning a race before a big crash at Teretonga put a major dent in his season and left him battered and bruised, but determined to come back.
"It was a big hit and left me concussed and the car a write off," explained the 16 year old. "By missing races my championship hopes went out of the window, but we wanted to come back strongly and we were lucky enough to secure some sponsorship from Speed Works in the form of their own car and got back out there as quickly as we could." It was the right decision, as the talented youngster fought back to win another race and ultimately finish a remarkable fourth overall.
The off-season has been a busy time, with Jaden taking part in the Elite Motorsport Academy and the Neale Motorsport team preparing a new car for his third season. The focus all round has been on upping the game for a serious shot at the title. Backing for the championship campaign has been secured from Miles Toyota, Kitchen Studios, Paterson Brothers Tyres and Hartnell's Cafe and there's great optimism in the Ransley camp ahead of the new season.
"I'm feeling the benefits of lots of off-track preparation," said Jaden. "The Academy Personal Trainer Alastair Wootten has been a tremendous help and I'm definitely fitter and stronger than I have ever been. The car is built and ready and we have even had time to run it at a club event at Ruapuna ahead of further testing before the season begins at the Supercar Championship event at Pukekohe. It feels very good.
"Everything is on schedule and we are very optimistic of being competitive. Winning this championship is going to be about consistency and bagging lots of points if you cannot win the races. It's going to be highly competitive and is going to demand the best of us. We're fully focussed on being up to that challenge."
The championship gets into gear on November 2-4 over the Supercar Championship weekend at Pukekohe Park, includes a round at Cromwell's Highlands Motorsport Park for the first time since 2013 and is expected to attract 20 of the country's best up and coming racers.
The full schedule for the Toyota 86 Championship is as follows:
November 2-4                  Pukekohe (with Supercars)
December 7-9                  Pukekohe short track (no back straight chicane)
January 11-13                  Highlands Motorsport Park, Cromwell (with Castrol Toyota Racing Series)
January 18-20                  Teretonga Park, Invercargill (with Castrol Toyota Racing Series)
February 8-10                  NZ Grand Prix at Manfeild, Manawatu (with Castrol Toyota Racing Series)
March 9-10                      Hampton Downs Motorsport Park, North Waikato
Caption:  Better. Stronger. Faster. Jaden Ransley will be a contender this season in the Toyota 86 Championship.
Release: Toyota Racing
Picture: Bruce Jenkins