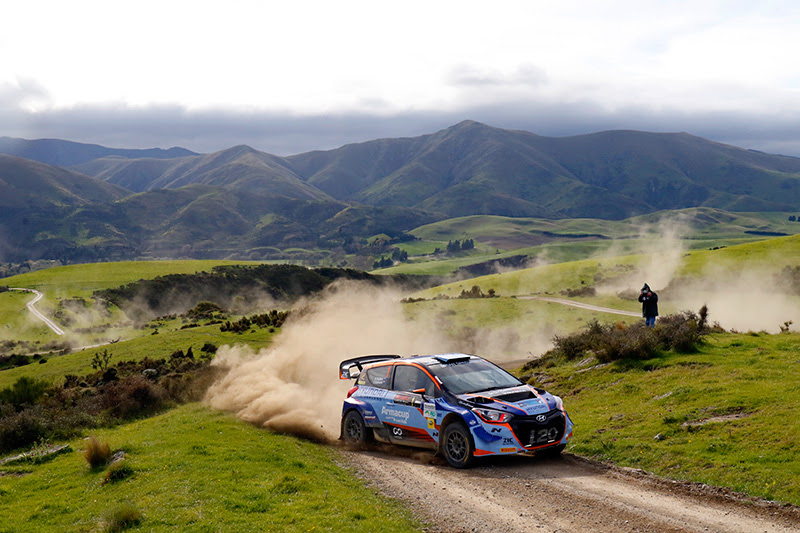 Rallying set to resume in the South Island
A rally calendar of up to eight events has been planned for the latter half of 2020, with some popular events set to run.
With COVID-19 restrictions starting to be slowly eased, event organisers are keen to provide competitors with the proposed event dates, in order for them to start planning which events they'll contest.
All events are subject to restrictions around the virus being eased to the point that events can take place, and some events are dependant on discussions with forestry owners.
"The final event of the year will be the popular Lawrence Clubman rally, comprising 80km of competition over 5 stages – some of which will be the same roads planned for this year's Otago Rally," Otago Sports Car Club's Norman Oakley said.
"The stages will be used again next year when the full New Zealand Rally Championship gets back underway. Planning is already well underway for the 2021 Otago Rally."
Some events (Catlins, Hanmer, South Canterbury and Canterbury) will be rounds of the Mainland Series, which started in March at Greymouth with the Westland Rally. It remains the only event to be run in New Zealand so far this year.
The Lawrence Rally will be a backup event for the Mainland Series should one of the rallies above not be able to be held.
PROPOSED 2020 DATES
Early July: OSCC, Circle Hill rallysprint (subject obviously to Covid restrictions)
August 8th: ESCC, Catlins Rally (or a rallysprint)
Sept 5th: Autosport, Hanmer Rally
Sept 19/20th: RATEC, Ashley Forest Rallysprint
Sept 26th: SCCC, South Canterbury Rally
October 10th: ESCC, Gore Clubmans Rally (subject to discussions with forestry)
October 25th: Autosport, Canterbury Rally.
Nov 7th: OSCC, Lawrence Clubmans Rally