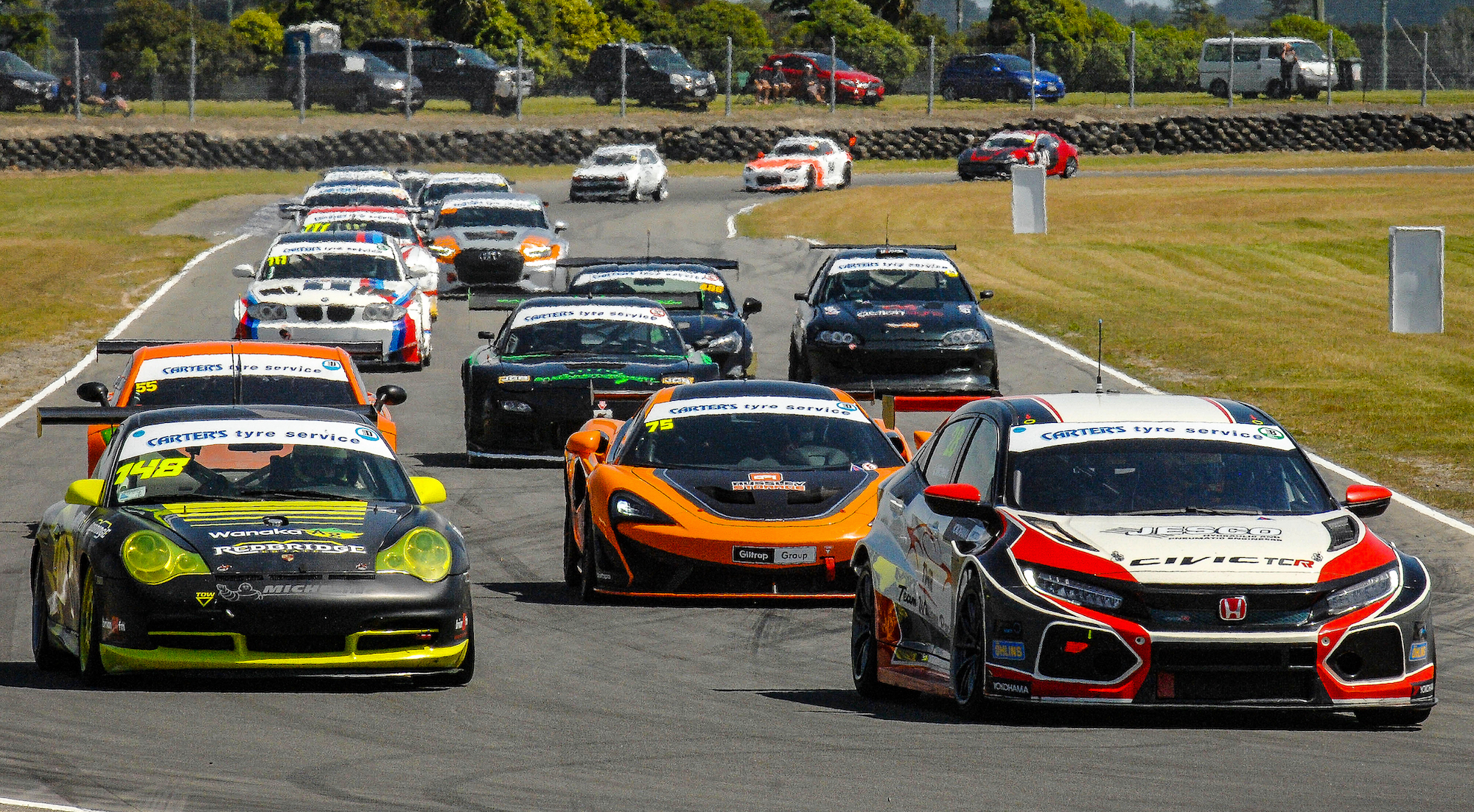 Production Racing Championship revived for Super Production
The Production Racing Championship will be revived as part of the recently announced Super Production series. The decision was confirmed by the board of MotorSport New Zealand at their latest meeting.
Super Production, has evolved on the Production Racing Championship concept of the early-2000s, to encompass high-performance factory-built production race cars such as Ferrari Challenge and Porsche 911 Cup cars along with a variety of GT4 and older pre-2007 GT3 cars.
MotorSport New Zealand announced in October 2020 the formation of Super Production alongside the introduction of the TCR New Zealand Championship. The TCR New Zealand class will vie for the New Zealand Touring Car Championship while today's announcement will see the Super Production class race for the Production Racing Championship title.
Interest has proven to be strong for both TCR and Super Production grids and the revival of the Production Racing Championship is something that MotorSport New Zealand's President, Wayne Christie, hopes will further bolster the interest.
"It's pretty exciting to have the Production Racing Championship active again in New Zealand," said Christie.
"We've been working hard to establish TCR as a premier touring car championship on our shores and with the large amount of production-built race cars in New Zealand and heading to Super Production, the fight for a championship will be exciting."
Category manager, Lindsay Dodd, shares Christie's excitement.
"It's fantastic to have another booster for what is shaping up to be an exciting new racing series," said Dodd.
"There isn't long to go now before Super Production and TCR get underway, so I encourage everyone who shown interest, but is yet to enter to do so as soon as possible."
The Super Production series will commence in Timaru on March 5-6. Following the series opener, Super Production will venture to Teretonga Park on March 20-21 and Highlands Motorsport Park on April 23-24.
For more information on the Super Production series and TCR New Zealand Championship, including regulations, visit: www.motorsport.org.nz/championships/super-production