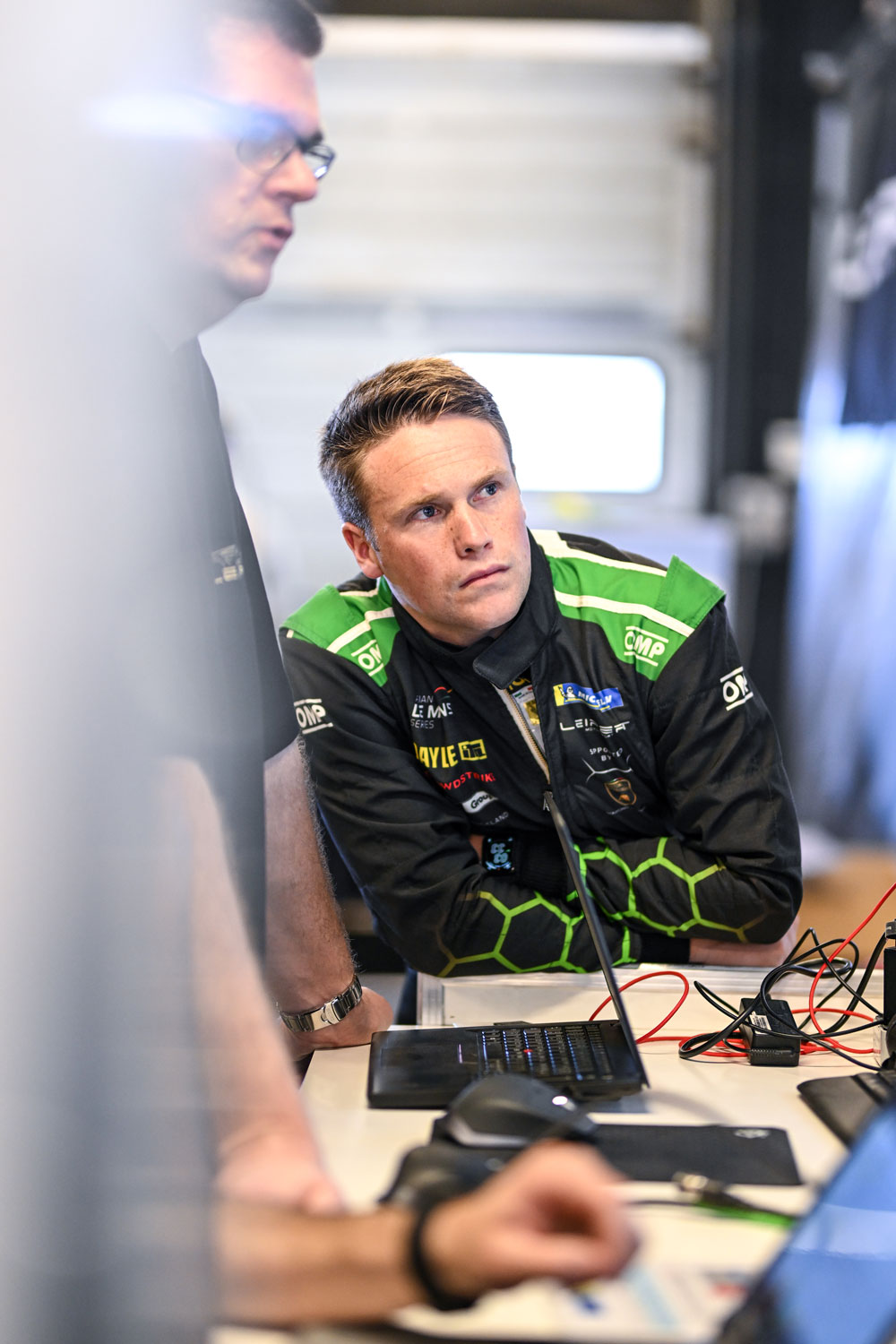 Point to prove for Leitch in Asian Le Mans Series heading to Abu Dhabi this weekend
Southland's Brendon Leitch and his Leipert Motorsport team head to Abu Dhabi this weekend with a point to prove after competing in the first two races of the 2023 Asian Le Mans Series (ALMS) at the Dubai Autodrome. Driving a factory-supported Lamborghini Huracan GT3, Leitch, along with teammates – top Am driver Gabriel Rindone and Lamborghini factory driver Marco Mapelli, showed that they were quick while luck wasn't on their side.
"I think we did a good job," commented Leitch. "Saturday's race didn't go well for us. The BoP (Balance of Performance) wasn't on our side and we didn't get the strategy right.
"In the second four-hour race on Sunday we started well then got caught up in an incident which caused a bit of damage which in turn slowed us up. We lost a good chunk of the front bumper which created more drag and less downforce so effectively had to nurse the car home."
Having qualified in the mid-field, Leitch's Leipert Motorsport team finished tenth in Saturday's and 12th in Sunday's races.
"We had a quick car as the team did an amazing job. The car had a great setup for the Dubai circuit and felt really good."
The Asian Le Mans Series consists of four four-hour races over consecutive weekends in Dubai and Abu Dhabi attracting teams to compete in LMP2, LMP3, and GT3 categories.
"There is some series talent here across the teams," said Leitch, fresh from competing in the 2023 New Zealand Grand Prix a fortnight ago. "The racing is exactly what I expected with some of the best GT drivers in some super strong cars.
"Lucky for us they adjusted the BoP after the first race which came back in our favour. Abu Dhabi is a cool circuit and going to be interesting as it has a lot more straights which could be quite tough for us at the moment although it has a lot of fast corners where our car is strong.
The Balance of Performance (BoP) is used in motorsport as a means to equalise the different car platforms competing in a category, usually by means of adding or subtracting ballast.
"We have testing and practice this Thursday and Friday where it will be really important to dial-in the car so we can maximise it in all areas. We need to get the car to feel as fast as possible and as easy to drive as possible. I think we will be very fast and stronger than in Dubai."
A single qualifying session takes place on Saturday morning which determines grid positions for both Saturday and Sunday's four-hour races.